Will Tim Burton work with Johnny Depp again? Director talks about future films and 'right character' for actor
Tim Burton when asked if he would collaborate with Johnny Depp again said, 'If the right thing was around, sure...' LOS ANGELES, CALIFORNIA: Sometimes, a collaboration between an actor and director works so well, it leaves fans wanting more. The case of actor Johnny Depp and director Tim Burton is famously one for the books. Having collaborated on numerous occasions, the magic duo haven't worked together since the 2012 film 'Dark Shadows'. After a decade, fans are still wondering if there's more to come from this magical pairing.
It has come to light that Burton, 64, has not ruled out working again with Depp, 59. In fact, he would be more than eager to do so as soon as an opportunity presents itself, reports Ace Show Biz. The duo have collaborated on several gems such as 'Edward Scissorhands', 'Corpse Bride', 'Charlie and the Chocolate Factory', 'Sweeney Todd' and more.
RELATED ARTICLES
Johnny Depp STUNS fans as he channels a 'clean-shaven' Captain Jack Sparrow to perfection
Is Johnny Depp in 'Beetlejuice 2'? The TRUTH behind the rumors around Tim Burton sequel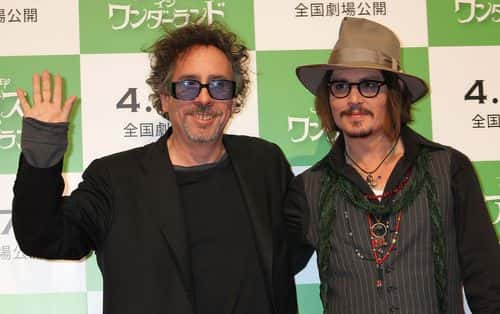 The 'Pirates and the Caribbean' star, who had been involved in messy legal battles with his ex-wife Amber Heard, is now looking to get his life and career back on track after winning the defamation lawsuit. And who better to work with than his longtime friend who has no qualms about hiring the actor if the part is right. According to ComicBook, Burton was recently quoted as saying, "If the right thing was around, sure... I think with anybody, you just, I never work with anybody even with my friends, it's not like a party so I always would like to try it with him or anybody to kind of go; what is the part? What is the thing? And then is it the right thing, is it the right character? I take things on those basis and no others."
Meanwhile, Depp, who had won all three of his defamation claims against his ex-wife Amber Heard in regard to the op-ed on domestic violence written by her in 2018, is once again going back to court. While he was awarded over $10 million in damages, Heard had won one of her three countersuit claims and was awarded $2 million in damages. Now, Depp's legal team has appealed the "erroneous" decision citing flaws in Heard's argument.
With the ex-couple going back to court to battle it out, the actor might not be able to commit a 100% to a new Burton project. Still, fans of Depp and Burton can rejoice in the sliver of hope that the duo may once again collaborate to create a cinematic treat.
Share this article:
Will Tim Burton work with Johnny Depp again? Director talks about future films and 'right character' for actor