Is coronavirus fear forcing Meghan to leave Archie in Canada even though it will cost an extra 64K on security? Despite baby Archie not being in the United Kingdom at all this year, Harry and Meghan Markle have decided to leave their son behind in Canada when they both travel to the toddler's hometown on March 5, for their final string of royal engagements ahead of an official Megxit, scheduled to take place on March 31.
Nine-month-old Archie Harrison will be left behind with a nanny and Meghan's friend Jessica Mulroney at their rented Vancouver Island hideaway when the Duchess of Sussex flies to England to join her husband for what is being touted as the couple's farewell tour.
The pair will also be joined by the Queen, Prince Charles, Prince William, and Kate Middleton, at the Westminster Abbey Commonwealth service on March 9. Although the official reason for leaving the youngster behind has not been made clear, there are a few speculations floating around on the matter.
Security Threat
If they would have opted to take Archie with them, it would have generated double the press interest that Harry and Meghan's presence is slated to create in the UK. As a result, it would have led to a security crisis, a former bodyguard of Princess Diana, Ken Wharfe, said during his appearance on ITV's 'Good Morning Britain.'
"From my point of view, Archie is probably the biggest threat to the family than the parents in the sense that there is a real threat of a kidnap here," he said, despite the show's host, Piers Morgan disagreeing with him, Express reported. Since one of the biggest reasons behind "Megxit" was Harry and Meghan's desire to bring up their son away from the glare of the British tabloids that scrutinized every aspect of their royal life, it is understandable if the reason they decided to not take Archie to the UK was to protect him from all the media frenzy that could endanger him.
Widespread Coronavirus
Another reason being touted is the spread of Coronavirus COVID-19 that has currently gripped the nation. There have been 36 cases of the virus presently reported in the UK, with 24 cases reported in Canada. As a result, the decision to leave Archie behind as Meghan and Harry conduct their official duties in England might have something to do with the statistics of the virus' spread. It has been reported that while the virus tends to increasingly affect pre-existing health conditions it can end up infecting people of all ages. A number of people on social media agreed with Sussexes' decision to travel without Archie given the growing threat of the virus.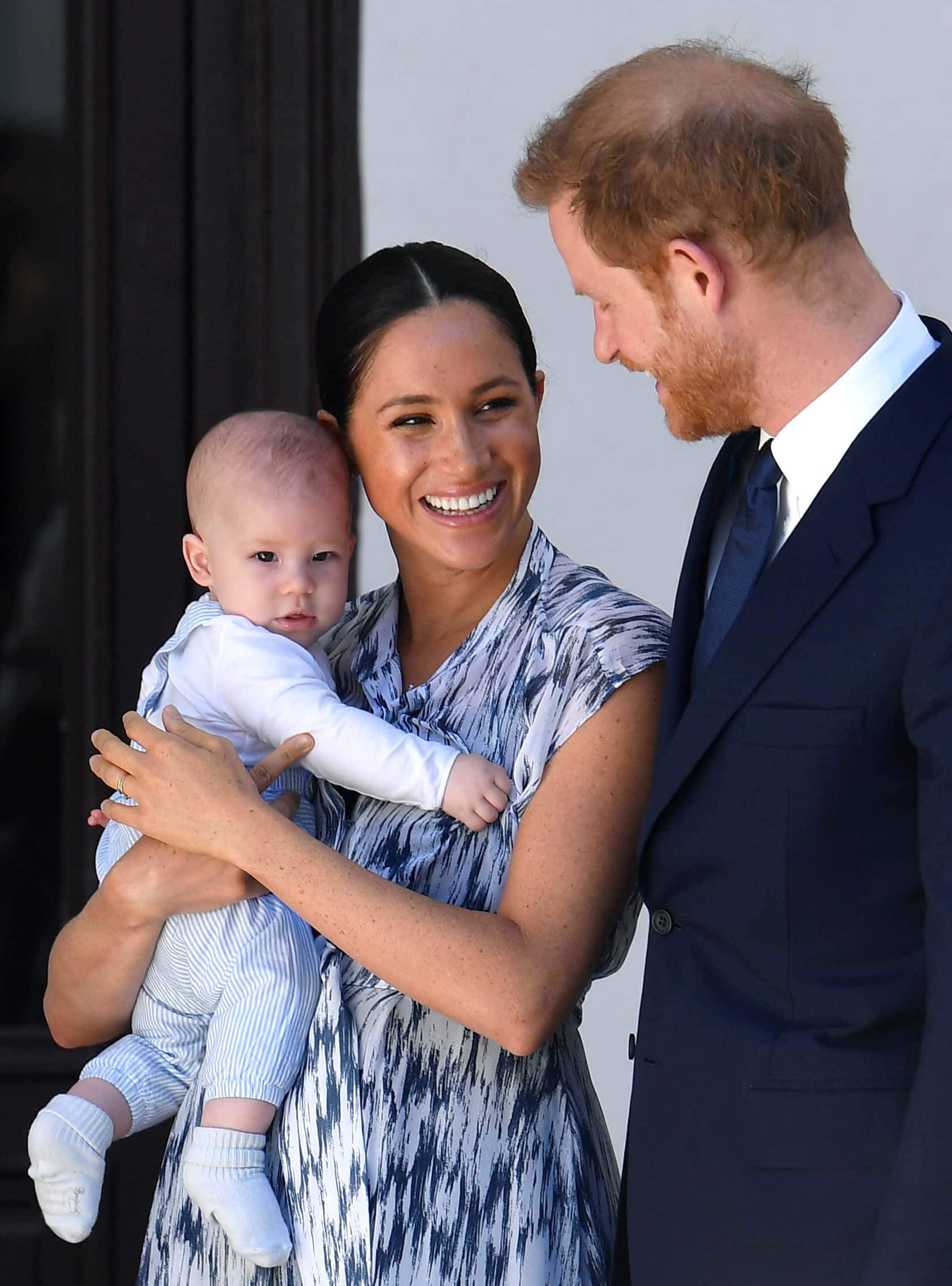 "Although I am gutted that we won't be seeing baby Archie [this week] it's probably best with the Coronavirus? I'm sure they're just thinking of his safety," one social media user said, while another opined, "Archie's wellbeing is the most important thing, regardless if he's royal or not no parent would put their child at risk on purpose. If they were advised to leave him behind then that's their decision."
A third user wrote: "The risk Coronavirus is growing if my baby was safe somewhere abroad why would I put him or her at risk? Meghan and Harry have made the right decision and they shouldn't be criticized for it."
Dig at the Queen
While this particular speculation is a long shot, netizens who were not happy at the fact that the pair chose to leave their toddler son behind while traveling to his homeland, started wondering if the move was a deliberate one, designed to snub the Queen, who is very fond of her great-grandchild.
"Very sad as @RoyaNikkhah reports that great grandparents and grandad - The Queen, Prince Philip and Prince Charles - are being denied seeing baby Archie. There really is no excuse - babies travel all the time," one user wrote, while a second said, "Meghan says she wants to raise her son Archie as a private citizen yet she takes him to meet Bishop Desmond Tutu but won't take Archie to visit his own great grandparents, the Queen or Prince Phillip who is 98 and not going to live forever."
The speculation arose after the couple's official response to being banned by the Buckingham Palace from using the word "royal" in any of their future brand names, uploaded on their website last month, read as quite arrogant and possibly insulting to the Queen.
The news that Archie was not accompanying Meghan and Harry to the UK has reportedly saddened the Queen because she and her husband had got very little time to spend with the toddler.