Who is Philip Berk? Brendan Fraser to boycott Golden Globes as HFPA ignored his molestation by ex-president
Four years ago, the acclaimed actor alleged that his career 'withered on a vine' after he was groped in 2003 by the former HFPA president, Philip Berk LOS ANGELES, CALIFORNIA: Brendan Fraser has declared that he will not be attending next year's Golden Globes due to the "history" he has with the Hollywood Foreign Press Association (HFPA). Four years ago, the acclaimed actor alleged that his career "withered on a vine" after he was groped in 2003 by Philip Berk, the former president of the HFPA.
The Hollywood Foreign Press Association is the driving force behind the Golden Globes. The 53-year-old star claimed that he brought the matter to the organization's notice at the time, but an internal investigation ultimately dismissed Berk's alleged sexual misconduct as "a joke." Berk, 89, was ousted from the HFPA last year after he emailed members an article calling Black Lives Matter a "racist hate group." He has disputed Fraser's allegations.
ALSO READ
Brendan Fraser's stunning comeback in 'The Whale' is a Best Actor Oscar frontrunner, here's why
Overwhelmed Brendan Fraser MOVED TO TEARS after his movie 'The Whale' received 6-minute standing ovation
"I have more history with the Hollywood Foreign Press Association than I have respect for the Hollywood Foreign Press Association," Fraser told GQ in a cover story published Wednesday, November 16. When asked if he'll be involved with the event if he's nominated for 'The Whale' in January, the actor said, "No, I will not participate." Fraser also added, "my mother didn't raise a hypocrite. You can call me a lot of things, but not that."
Fraser spoke of the aftermath of bringing his allegation to the HFPA. "I knew they would close ranks. I knew they would kick the can down the road. I knew they would get ahead of the story. I knew that I certainly had no future with that system as it was," he said. However, he did attend the Golden Globes after 2003, being spotted at the ceremony as recently as 2010, when Berk was still president of the HFPA. In a 2018 interview with GQ, the actor said he believed he had been blacklisted from Hollywood after claiming he was sexually assaulted by Berk in 2003.
Who is Philip Berk?
Philip Berk is a South African journalist who is a former president of the Hollywood Foreign Press Association. He was associated with the organization for over 44 years and served eight terms as the group's president. Berk is a graduate of UCLA, where he studied Cinema, Forensics, and Journalism. As mentioned, he was expelled from the HFPA after he slammed the Black Lives Matter movement and called out one of its co-founders, Patrisse Cullors, for splurging millions of dollars on a mansion in Topanga Canyon.
The controversy led to the HFPA officially ousting Berk as a member of the association. At the time, he responded that he had no hidden motive behind sending the email disparaging the BLM movement. "I only intended to illustrate the hypocrisy that engulfs us. I forwarded it as a point of information. I had no hidden agenda. I now regret having sent it," he said. Prior to the controversy, Berk took a leave of absence after releasing his 2014 memoir 'With Signs and Wonders,' which reportedly did not reflect well on the HFPA. The organization suspended him for six months that year. Berk eventually made headlines after being accused by Fraser of sexual assault in 2018.
TOP STORIES
Ashley and Wynonna Judd accused of disobeying court order in fight over sealing mom Naomi's death records
'He likes losing': Donald Trump trolled for declaring third presidential run amid slamming Joe Biden
The incident, Fraser alleged, occurred when he was leaving a luncheon hosted by the HFPA at the Beverly Hills Hotel in Hollywood. Berk shook his hand, but his "left-hand reaches around, grabs my a** cheek, and one of his fingers touches me in the taint. And he starts moving it around," the actor alleged, adding, "I felt ill. I felt like a little kid. I felt like there was a ball in my throat. I thought I was going to cry." He said he was able to remove Berk's hand and rushed home to tell his then-wife, actress Afton Smith, about the incident. However, he never made his accusations public at the time.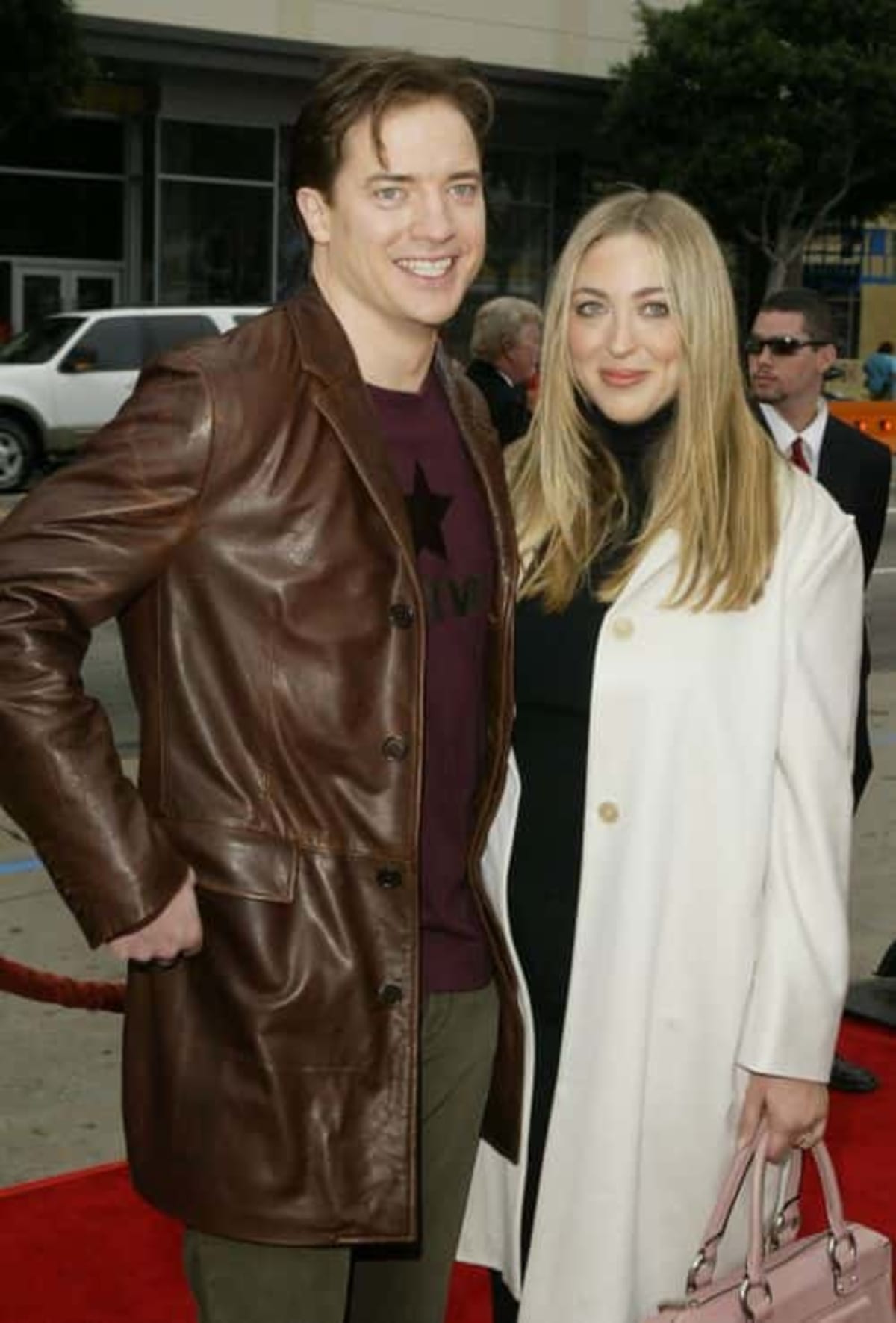 Fraser's reps, instead, asked Berk for a written apology, which he provided. However, he apparently did not admit to any wrongdoing. In a conversation with GQ about the claims, Berk acknowledged having written a letter of apology to Fraser but insisted he hadn't done anything wrong. Instead, he dismissed the allegations as "a total fabrication." Fraser, on the other hand, said the incident caused him to "retreat" and he spiraled into depression. He remembered feeling "not worthy" as the years went by, causing him to take on roles he was less proud of, the Daily Mail reported.
Share this article:
Who is Philip Berk? Brendan Fraser to boycott Golden Globes as HFPA ignored his molestation by ex-president