Ryder Cup 2021: From Paulina Gretzky to Jena Sims, Team USA WAGs set to cheer partners The 43rd Ryder Cup from September 24 to September 26 at Whistling Straits, Haven, Wisconsin won't just see stars of Team USA and Team Europe, but it will also bring together the wives and girlfriends from each team for a weekend of socializing, photos ops and more. It has been said that beautiful WAGs of both teams will spend their weekends attending team dinners and bonding sessions.

Reports also said that the partners of Team USA have their own impressive profile. The group includes some models, an actress, and a pharmacist.
Paulina Gretzky
One of the most popular golf couples is Dustin Johnson and Paulina Gretzky. Gretzky is a model as well as the daughter of hockey legend Wayne Gretzky. The pair got engaged in 2013 and are planning to get married in 2022. They have two kids together, Tatum and River.
READ MORE
10 hottest UFC WAGs: From Rebecca Dillashaw to Seager Condit, these stunning women are not just eye candies
10 sexiest Italian football WAGs at Euro 2020: From Jude Law's ex to world's top models
Jena Sims
Another famous pair is Brooks Koepka and Jena Sims, who got engaged earlier this year after being together since 2017. Sims announced their engagement on April 1 and wrote in the caption, "Forever is no joke." The 32-year-old actress is also the founder of Pageant of Hope that "aims to raise awareness and support in giving children and teenagers who face serious challenges the opportunity to shine and be celebrated for who they are."
Sophia Phalen Bertolami
Bryson DeChambeau and Sophia Phalen Bertolami are also one of the beautiful couples of Team USA. The pair have been together since 2018. They do not share much about their private lives on social media, but as per reports, Bertolami is a Tennessee native, who studied pharmacology in college. She is also an Instagram model, who does collaborations with swimwear brand La Isla.
Annie Verret
Jordan Spieth and Annie Verret have been husband and wife for three years. She is a business graduate from Texas Tech University and has experience working as an events coordinator at the First Tee of Greater Dallas - "an international youth development organization introducing the game of golf and its inherent values to young people."
Nikki Guidish
Patrick Cantlay and Nikki Guidish revealed their relationship publicly this year. Guidish is reportedly an ex-model, fitness influencer, and bodybuilder. Her LinkedIn profile states that she's a Pharmacist In Charge at Palm Beach Pharmaceuticals. She did her undergrad and doctorate at the University of Central Florida.
Katherine Zhu
Collin Morikawa and Katherine Zhu have known each other since college. At the time, Morikawa was playing for the University of California Berkeley while Zhu was playing for Pepperdine. In September last year, Zhu told The New York Post, "We are the type of couple to always be with each other, and I really enjoy his company. I like that he is so hard-working and he cares about me a lot. He always puts other people's needs first."
Jillian Wisniewski
Justin Thomas and Jillian Wisniewski have been together for years. Wisniewski is reportedly a graduate of journalism from the University of Kentucky. At the university, she also was a part of the Phi Beta Phi sorority. About her work, it has been said she is an Independent Consultant for Rodan + Fields, a manufacturer and multi-level marketing company specializing in skincare products.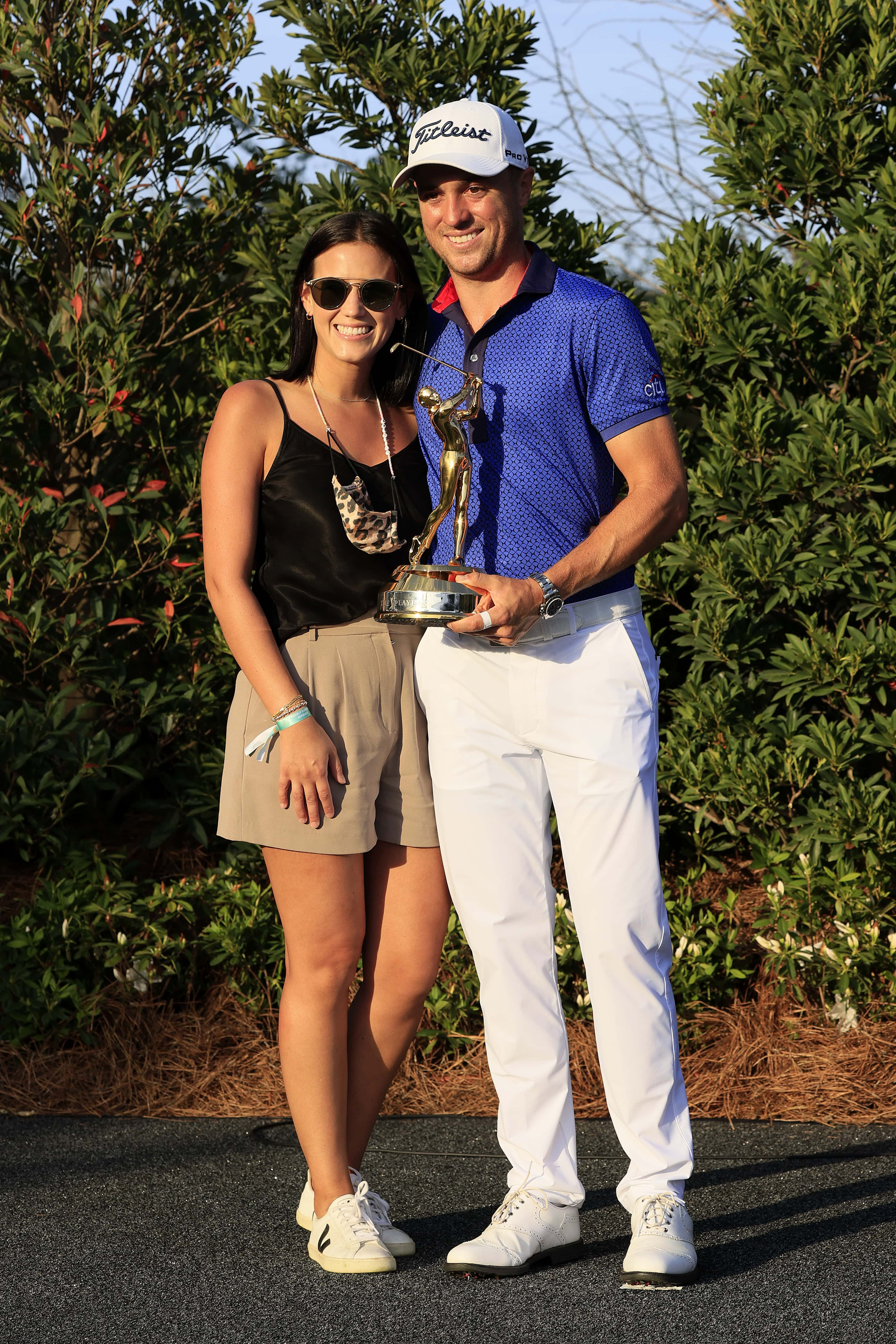 Tori Slater
Daniel Berger and Tori Slater have been together for around six years. Slater is a graduate in marketing from Florida Atlantic University and works in real estate in Jupiter, Florida.
Maya Lowe
Xander Schauffele and his wife Maya Lowe met each other at San Diego State University. Lowe works for Planned Parenthood of the Pacific Southwest, according to her LinkedIn profile.
Alayna Galea'i-Finau
Tony Finau and his wife Alayna Galea'i-Finau have been married for nine years and share five kids - Jraice, Leilene Aiaga, Tony, Sage, and Sienna-Vee. The pair are members of the Church of Latter-Day Saints.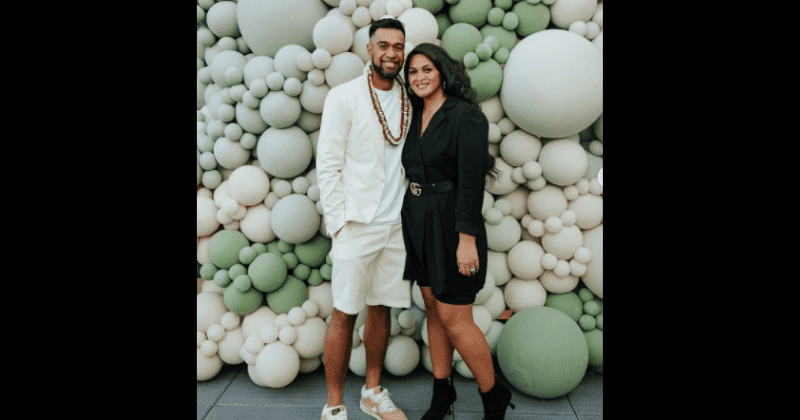 Meredith Scudder
Scottie Scheffler and his wife Meredith Scudder have known each other since high school. They did not attend college together but remained close and Scheffler eventually proposed to Scudder while on a hike together.
Helen Marie Bowers
There is not much information about Harris English and Helen Marie Bowers. But it has been reported that the duo attended the same university, which is the University of Georgia, and Bowers reportedly has a career in real estate.
Share this article:
Who are the beautiful WAGs of Team USA who will cheer for their partners at the Ryder Cup?