10 hottest UFC WAGs: From Rebecca Dillashaw to Seager Condit, these stunning women are not just eye candies Grueling training sessions, sparring, a strict fitness regime to final showdown inside the octagon, an MMA fighter's world is tough to say the least. Along with bringing their sweat and blood to the game, these fighters are known for flaunting their hot wives and girlfriends. Sometimes the hotness of the game is not just about 'what' happens in an octagon but also 'who' is cheering for the fighters.
Here is the list of the ten hottest WAGs that you just can't take your eyes off:
Kristie Jane McKeon
UFC ring girl Kristie Jane is definitely the shining light in Ross Pearson's life who won the 'Ultimate fighter: the United States vs United Kingdom Championship'. The player has seen a lot of ups and downs in his career but has been very lucky with Jane. She is a stunning fitness model and has done many sizzling photoshoots. You can check out her pictures here.
Joana Prado
Former model Joana Prado is hitched to Vitor Belfort who is known for fighting in the ONE championship. He has previously fought in the UFC in three weight classes. Joana is not just a pretty face, she is an American Brazilian businesswoman also. Check out Joana's pictures here.
Jessie Moses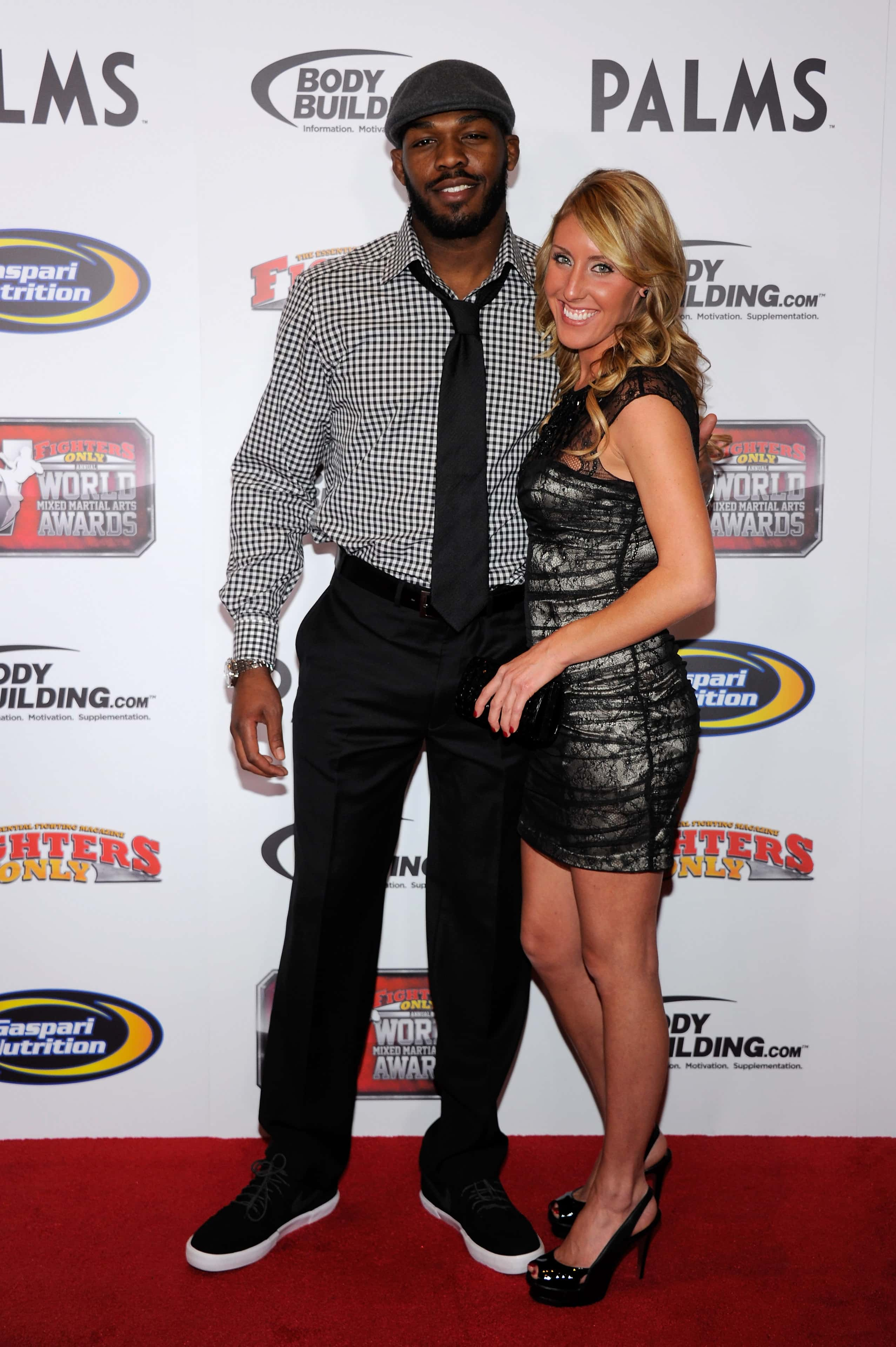 Jon Jones has been rated several times as the greatest MMA player of all time. One person who has kept him determined and has been there by his side is his wife Jessie Moses. Jessie and Jon have been together for a long time, the couple even shares three kids together.
Brittney Brannagan
Ian McCall retired from competitive fighting a couple of years ago and is now enjoying his time with his stunning girlfriend Brittney Brannagan. Brannagan is a model and one of the most beautiful WAGs, not just in MMA, but in the world of sports.
Fernanda Gomes

Jessica Andrade has made an impressive record over these years in the world of MMA and she is currently ranked one in the UFC women's strawweight rankings. The actress is not just having a great time in the 'octagon' but is also doing well in her personal life. She recently got married to longtime girlfriend Fernanda Gomes. Check out her pictures here.
Seager Condit
Carlos Condit is an American MMA fighter. Carlos' wife Seager is a personal trainer and a fitness model. She models for Carlos' brand as well.
Brittany Smith
Chael Sonnen surely has a long list of accomplishments to his name during his long MMA career. But by far, it seems like his biggest achievement in life was getting married to Brittany Smith. Brittany is just drop-dead gorgeous and beautiful in every sense.
Lisette Gadzuric
Anthony Pettis is an American MMA fighter and is currently signed to the Ultimate Fighting Championship. Anthony is currently dating Lisette Gadzuric. Gadzuric is a social media sensation. She might be the WAG but she's more popular than beau Anthony and she surely has a greater fan following than him. Check out her pictures here.
Rebecca Dillashaw

After testing positive for taking performance enhancers, TJ Dillashaw lost his flyweight title to Henry Cejudo. Later, he also lost the bantamweight belt in the same way. Dillashaw might not have done justice to his work but his lady has surely made heads turn. His wife Rebecca is not just pretty but is also smart enough to help his husband in his business.
Megan Olivi
Megan Olivi is not just a WAG but is one of the most popular names in the list of 'stunners' in the entire world of sports. She is a talented sportscaster and journalist. She got hitched to Joseph Benavidez in the year 2015.