Where is Beverly Leonard? Cop who arrested Amber Heard in 2009 for DOMESTIC ABUSE could blow trial open As the legal fight between Johnny Depp and Amber Heard continues, a name has popped up that could give the case an interesting turn. Speculations have been made that a retired cop, identified as Beverly Leonard, who arrested Heard in 2009 could be called for testimony in a Virginia court where the two actors are accusing each other of abuse and violence.

Leonard had reportedly arrested the 'Aquaman' actress years ago as she was allegedly involved in a fight at Seattle-Tacoma International Airport with her former girlfriend, Tasya van Ree. At the time, Heard had allegedly grabbed and hit van Ree's arm. TMZ had also noted that "there was actual property damage ... Tasya's pendant was broken during the scuffle, and Tasya was extremely upset with Amber for the alleged attack."
READ MORE
'That's icky': Outrage after Depp-Heard 'trial merch' goes on sale
Is Jason Momoa Team Johnny Depp? Amber Heard's 'Aquaman' co-star follows him on Instagram
Where is Beverly Leonard?
There is no information available currently about Leonard's whereabouts. But in 2016, the former police officer had defended herself when Tasya accused her of being "homophobic" and "misogynistic". The 45-year-old painter and photographer in June 2016 had spoken about the incident and also released a statement that read: "In 2009, Amber was wrongfully accused for an incident that was misinterpreted and over-sensationalized by two individuals in a power position."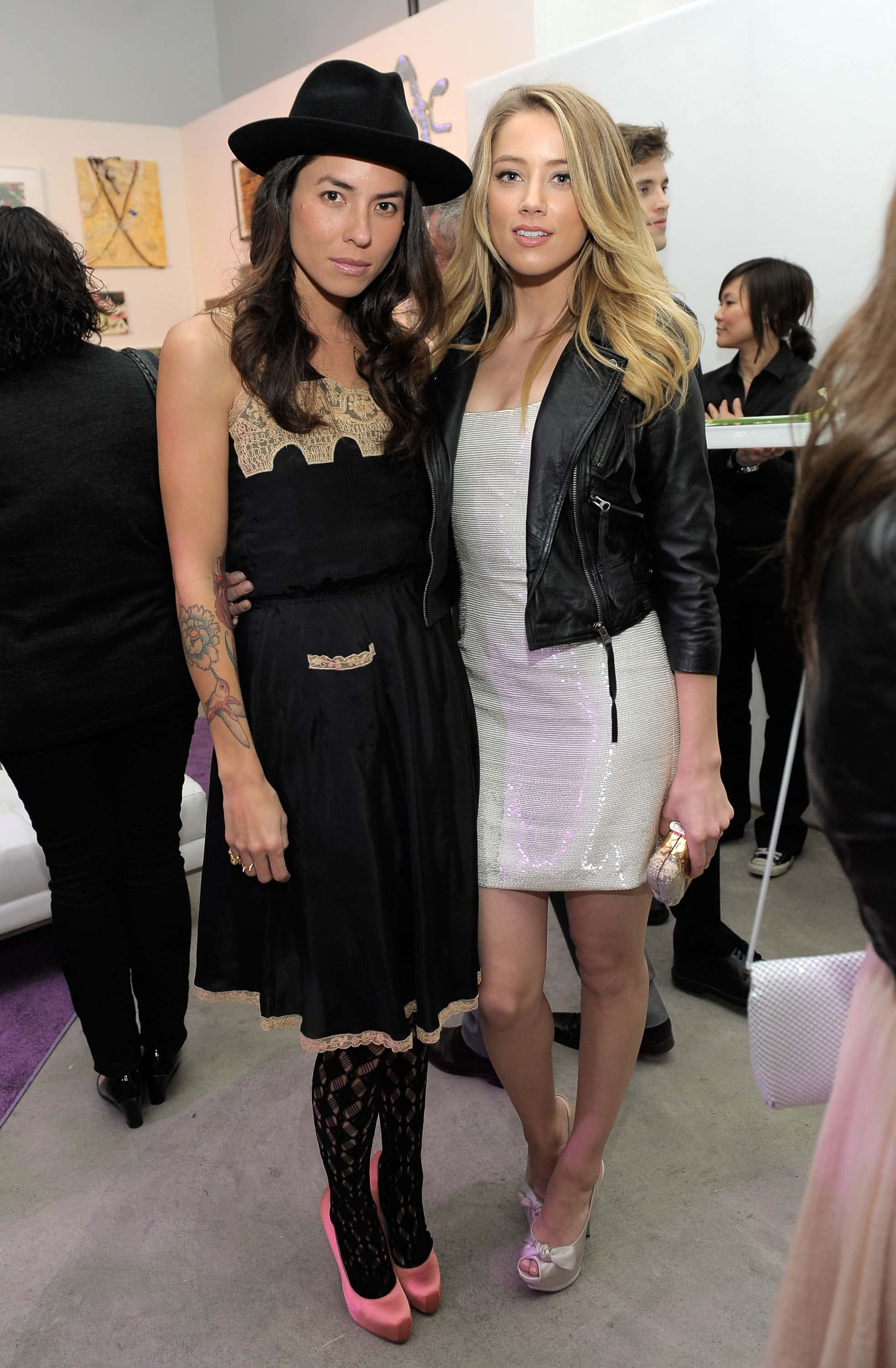 She went on to say: "I recount hints of misogynistic attitudes toward us which later appeared to be homophobic when they found out we were domestic partners and not just 'friends.' Charges were quickly dropped and she was released moments later," before adding: "It's disheartening that Amber's integrity and story are being questioned yet again. Amber is a brilliant, honest and beautiful woman and I have the utmost respect for her. We shared five wonderful years together and remain close to this day."
Leonard then responded on her Facebook page, which seems to be deleted now: "I'm not sure who of you leaked to TMZ my pics but I wanted to personally thank you for setting the record straight...pun intended. I am so not homophobic or [sic] mysoginistic! The arrest was made because an assault occurred (I witnessed it) and the parties were in a domestic relationship. PS...if you got paid, I want a cut."

Besides, at the time, TMZ had reported that Leonard "is an openly gay woman who also contributed money to a domestic violence organization." It added, "She proudly posted pics of herself and her partner. She's also posted pics of herself at Pride weekend. Leonard also supported an organization in Seattle that helps women who were victims of domestic violence."

For the uninitiated, Heard and Depp are currently in a legal fight at a Virginia court after the actor sued his ex wife for writing an op-ed for The Washington Post in 2018, calling herself a domestic violence survivor. In the essay, titled 'I spoke up against sexual violence — and faced our culture's wrath. That has to change', Heard had written: "Like many women, I had been harassed and sexually assaulted by the time I was of college age. But I kept quiet — I did not expect filing complaints to bring justice. And I didn't see myself as a victim. Then two years ago, I became a public figure representing domestic abuse, and I felt the full force of our culture's wrath for women who speak out."
The 'London Fields' actress had not named Depp in her piece but his legal team believed that the op-ed was about him only and they sued her for $50 million. Heard also responded by filing a legal suit against the '21 Jump Street' actor and demanded $100 million.