Trump LIED about getting better after Covid, his oxygen levels fell to 86%: Mark Meadows Mark Meadows has revealed in his book that Donald Trump's oxygen levels fell and got dangerously after the former president of the United States contracted Covid last year. The blood oxygen level dipped down to 86 percent which is terrible for a man his age.
According to reports, Trump's lungs were filled with fluid and he experienced difficulty in breathing when he battled Covid-19 in 2020. However, when asked about the same, Trump denied it and said that he was absolutely fine. After he recovered and returned from the Walter Reed Medical Center, he was seen gasping and showing thumbs up to the people who gathered around the White House.
RELATED ARTICLES
Was Trump's Covid-19 condition worse than he admitted? Officials felt he would be put on ventilator: Report
Donald Trump wants Covid-19 vaccine to be called 'Trumpcine', Internet jokes 'only if it has bleach in it'
Meadows was the chief of staff in Trump's government. In his book 'The Chief's Chief', Meadows shares that initially Trump denied seeking any medical care at Walter Reed when Meadows told him, "It is better that you walk out of here today under your own strength, your own power, than for me to have you carry out on a gurney in two days." Further, he also shared that Trump tested positive and then negative only three days before he had a debate stage with Joe Biden.
'The Chief's Chief' is out for sale and it reveals a lot from the days when Trump was stubborn and insisted that his illness was not severe and he was fine. The book also touches on how the medical officials of the White House downplayed the seriousness of Trump's health, the New York Times reported.
Trump was diagnosed and hospitalized for his treatment a few weeks before the presidential elections. He was aware that being seen in poor health would impact his prospects in the election.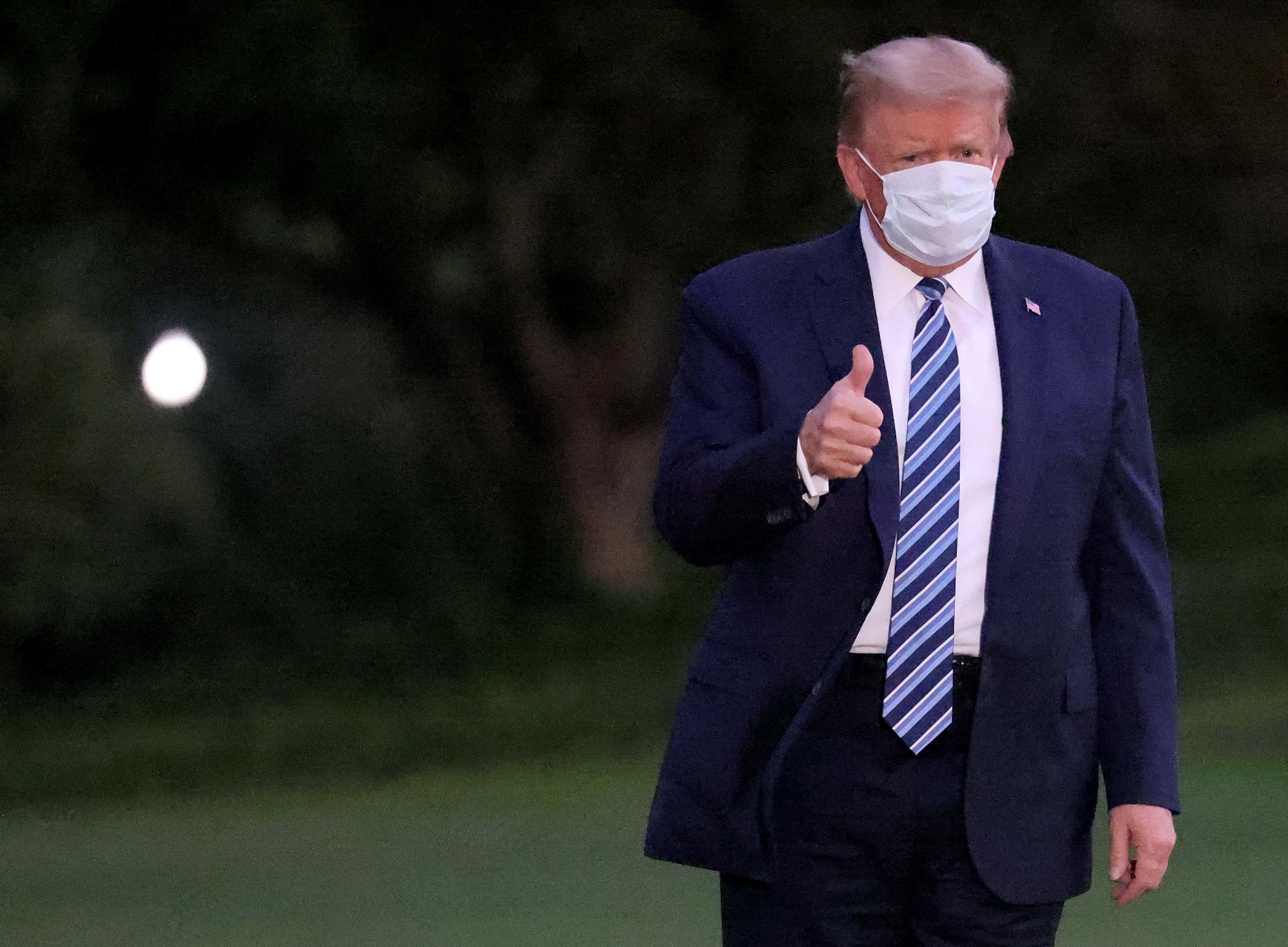 After Trump denied getting medical help, he was accused of risking the lives and health of the staff of the White House. While he was being treated, he also went for a drive-by and waved at the fans passing while a Secret Service personnel covered in hazmat gear drove him in an SUV around the town.
After learning about his former aide's book, Trump said in October that Meadows' book would be an incredible Christmas present for everyone who wants to learn more about politics, truth, and his 'great administration'. However, Trump's perspective changed after the news came that there have been revelations made from his Covid-positive timeline.
Meadows recalled how Dr Sean Conley, chief of Trump's White House medical team, told Meadows about Trump's condition. Meadows says, "That morning, Dr Conley pulled me aside and delivered some bad news." She said, "Although the president's condition had improved slightly overnight, his oxygen levels had now dipped down to about 86 percent and could be trending lower, a dangerously low level for someone his age."
One of the Twitter users reacted and wrote, "Trump was in close contact with over 500 people when he knowingly had Covid. The name Super Spreader In Chief is so fitting."
---
Trump was in close contact with over 500 people when he knowingly had Covid. The name Super Spreader In Chief is so fitting 😂😂😂😂

— S'dima (@SidimaMM) December 7, 2021
---