'Torn From Her Arms' on Lifetime: 5 things you never knew about Judy Reyes
The cast looks promising and impressive for the new movie 'Torn From her Arms' that narrates the true story of a mother and daughter A still from 'Torn From Her Arms' (Lifetime)
'Torn From Her Arms' is Lifetime's soon-to-drop drama movie, based on real events. Judy Reyes and Gloria Reuben will play the lead roles. This movie that revolves around a family border separation from Ozy Media and Motion Picture Corporation of America, is sure to be a tear-jerker. Fatima Molina and Camila Nunez will also be starring alongside the leads.
The film revolves around the ongoing crisis at the US border, depicting the true story of a mother and daughter who are determined to find their way back to each other, after being separated. The new film is sure to top the list of Lifetime movies.
RELATED ARTICLES
'List of a Lifetime' Review: How cancer makes every moment in life precious
'Dying To Belong': Release date, spoilers, cast and all about Lifetime drama
Judy Reyes as Thelma Garcia
Judy Reyes began her career in acting at Hunter College, Manhattan.
She is a famous American actress, model, and producer and is best known for her roles on the NBC comedy series 'Scrubs' (2001–2009), and in the Lifetime comedy, 'Devious Maids' (2013–2016).
Reyes plays the role of Annalise Zayas in TNT crime comedy, 'Claws'.
She has also made appearances in 'Law & Order', 'NYPD Blue, and 'The Sopranos' during the early 1990s.
She is born to Dominican immigrants, and one of her sisters, Joselin, played a paramedic on 'Law & Order: SVU'.
Gloria Reuben as Ginger Thompson
Gloria (Elizabeth) Reuben is a well-known Canadian actress, producer, and singer. She is known for her role on the medical drama 'ER' (1995–1999, 2008), for which she was nominated twice for an Emmy Award! Gloria is also famous for her role in 'Lincoln' (2012), which was an Academy award-winning movie, directed by Steven Spielberg. Additionally, She has also been featured in 'Timecop', 'Nick of Time', and 'Robot'.
Fatima Molina as Cindy Madrid
Fatima Molina is a well-known Mexican actress and singer, and is best known for her role in Telemundo's series 'La Dona'. Next in line would be her debut in the Sony Pictures TV series 'Tres Milagros'. She was a class apart in the film, 'I Dream in Another Language'. For this film, she was nominated at the Ariel Award for Best Supporting Actress.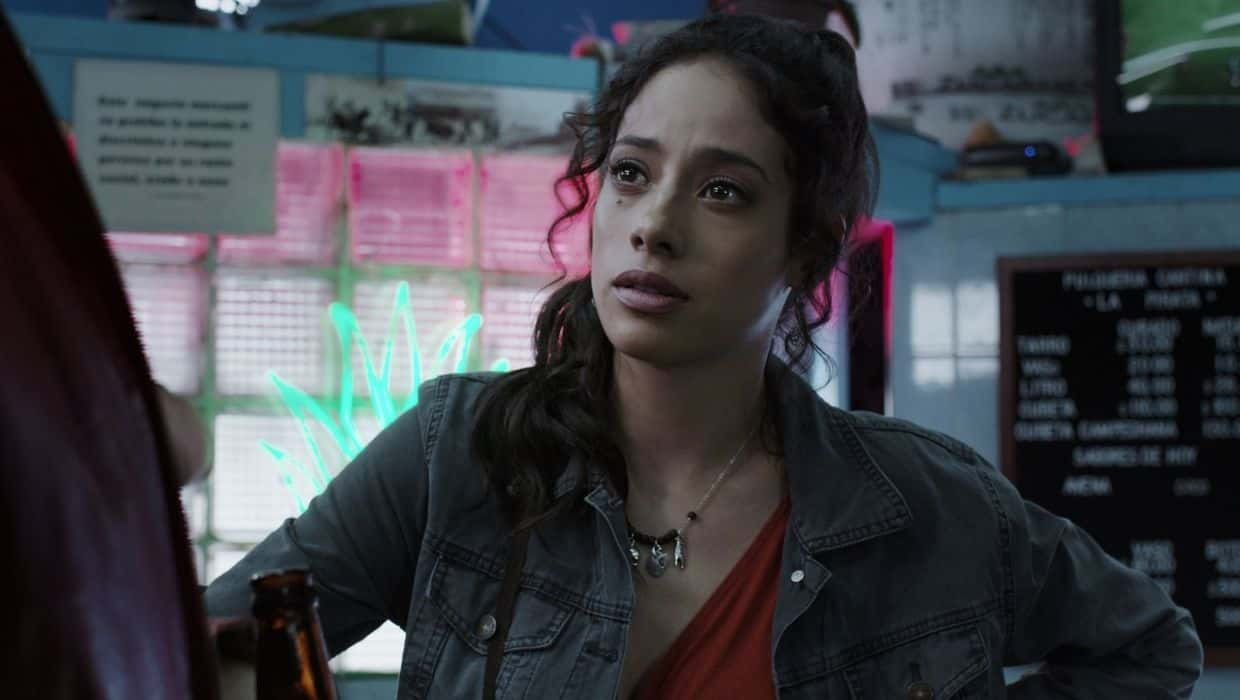 Other cast details
The rest of the cast includes Camila Nunez as Ximena Madrid, Julian Sedgwick as Judge Flanagan, Vicky Araico as Yolanda, Fiona Palomo as Angelica, Kerry Ardra as USCIS Officer, Lisa Owen as Diane, Daniel Martínez as Alejandro, Eduardo Victoria as Miguel, Catalina Botello as Janet, David McGlade as Phoenix Guard, Karina Lechuga as Mariana, Caro Darman as Rae, Arturo Vazquez as Mr Dominguz, Pilar Ixquic Mata as Mira, Cesar Rene Vigne as Border patrol, and Josue Guerra as Mike.
'Torn from Her Arms' is scheduled to premiere on Saturday, October 30, 2021, at 8/7 c on Lifetime.