Who is Tom Parker's wife? Kelsey vows to be his 'strength' after cancer diagnosis In a recently released documentary, singing sensation Tom Parker became emotional while talking about his obsession with death ever since he was diagnosed with cancer. Parker, 33, was diagnosed with terminal brain cancer and told he had only 18 months to live when it was discovered he had an inoperable brain tumour in 2020. The star, however, now has higher chances of beating the illness, having undergone six rounds of chemotherapy and 30 radiotherapy sessions.
"Scared is an understatement. I was petrified," Parker said in the documentary 'Inside my Head'. "It's so hard to think about the future, because I genuinely don't know what it holds any more." Amid his treatment, he was "unable to walk around the kitchen," he said in the documentary.
READ MORE
Who is Mark Robinson's wife? N Carolina Lt Guv calls homosexuality 'filth' in old video
Who is Urban Meyer's daughter Gigi? Family defends Jaguars coach after viral video
"It's been an emotional few months for me and my family. But I'm determined to both fight the disease and the terrible situation of the chronically low level of research that goes towards finding a cure and treatment for glioblastoma," Parker said. "In this documentary, as well as exploring the medical and human aspects of this disease, I am determined to raise awareness and raise as much money as we can through the concert to help advance crucial cancer research and develop new treatments."
Parker's wife, Kelsey Parker, admitted that she broke down in tears as she watched the documentary, and promised to 'be his strength always'. After the documentary aired, Kelsey took to Instagram and posted a story of herself and Tom with their hands clasped together.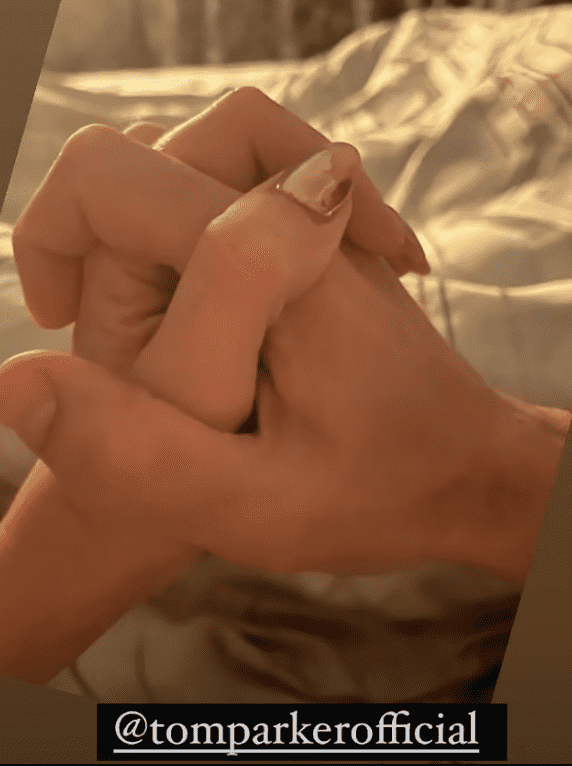 "Yeah look my eyes are still puffy! Thank you for all your love, your messages and support. I was going to get back to you all. You've been amazing," Kelsey said in the documentary.
Who is Kelsey Parker?
Kelsey Parker was born on March 7, 1990, and is an English actress and vlogger. She is known for playing the role of a Hogwats student in 'Harry Potter and the Prisoner of Azkaban'. She has appeared in various other films including 'Abducted' and 'Legacy'. Kesley graduated from Italia Conti with a performing arts diploma at the age of 19. She owns a fashion boutique called Kelsey Loves, and is also the co-founder of performing arts academy K2K Stars.
Tom and Kelsey have been together for more than 10 years, and have two children together - daughter Aurelia and son Bodhi. Shortly after being diagnosed with the disease, the singer took to social media to express his love for his wife.
"December 2009.........11 Years on," he wrote on social media. "We met in a nightclub and I fell head over heels in love with you. It's been an incredible journey so far, lots of adventures, a whole lotta love and two beautiful kids. Some slight obstacles to overcome but nothing we can't get through together. Love you so much."
The couple has taken to Instagram time and again, with Kelsey posting a picture on Instagram on their anniversary, after Parker's diagnosis, with the caption, "11 years ago when we were just kids we met and fell in love with another. Crazy, young, adventurous and a little bit drunk but so in love. This year we have faced the biggest challenge but we have the most important thing and that is each other and our beautiful family. Thomas Parker- you are my strength. Happy anniversary baby".
Here's a look at some more of Tom and Kelsey's pictures: