A little-known story on how Tom Cruise saved 'Lock, Stock & Two Smoking Barrels'
It has been 20 years since British gangster movie Lock, Stock and Two Smoking Barrels came out and we just discovered an incredible backstory on how the movie was saved by a star Jason Flemyng, Dexter Fletcher, Jason Statham, and Nick Moran in Lock, Stock and Two Smoking Barrels (1998) (Source : IMDB)
'Time flies' is just a saying until you realize that its been a whopping 20 years since British gangster movie Lock, Stock and Two Smoking Barrels came out.
The film still holds a prominent place in world cinema today. In fact, the flick proved so influential that it launched the careers of A-listers including the director, Guy Ritchie, who directed a similar hit called Snatch. The movie also skyrocketed the career of Jason Statham and established Vinnie Jones as an actor hailing from the football world.
However, in a rather shocking reveal, there was a time when the creators of the film weren't sure about its future.
The producer of the film, Matthew Vaughn revealed to film critic, Mark Kermode, last year on BBC Radio 4 programme The Business of Film that the movie was genuinely struggling to secure a distributor.
Vaughn narrated that when Lock, Stock was about to be shown at a special screening in America, he decided to get in touch with Trudi Styler - one of the film's investors - asking her to get in touch with Tom Cruise, and see if he'd come along to the American buyers' screening. And to their good fortune, he did.
"It was hysterical", Vaughn told Kermode. "You had all these mid-level executives sitting there, and Cruise walked in. He saw them all sit up and pay attention, all getting on their phones, and suddenly all these senior executives joined the screening."
Vaughn further explained how "At the end, Tom got up in front of everyone and said 'this is the best movie I've seen in years, you guys would be fools not to buy it'."
After that, the rest was history.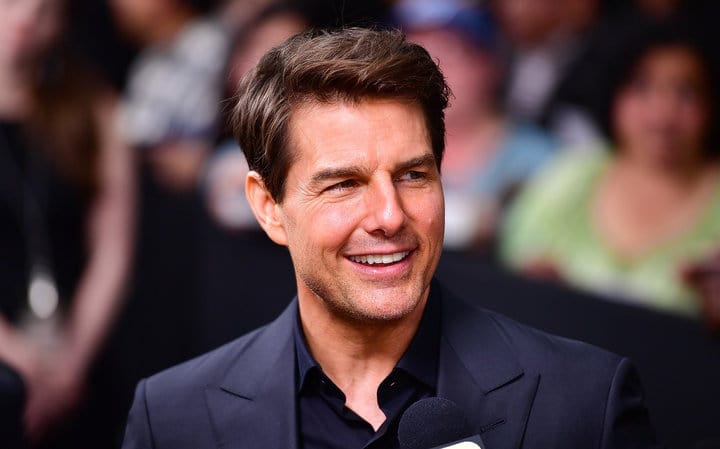 There was a bidding war for the film and Tom Cruise was right, the movie became an international hit, making over £21 million ($28m) at the international box office.
But the substance of the movie surpassed commercial success when it became a textbook example of a modern gangster film - with Radio Times reviewer John Ferguson even referring to it as 'the best British crime movie since The Long Good Friday.
Besides this, Lock, Stock and Two Smoking Barrels also laid the foundation for other important and terrific films including 2000's Snatch. Hence proved, once again, Tom Cruise can do the impossible for good.