Red Velvet's 'Feel My Rhythm' becomes bestseller before release as it hits 516K pre-orders
Red Velvet channel their inner ballerinas and are set to perform at the opera in the 'Feel My Rhythm' music video Red Velvet for 'The ReVe Festival 2022 - Feel My Rhythm' (@RVsmtown/Twitter)
Iconic third-gen girl group Red Velvet is finally set to come back with their seventh K-pop mini-album 'The ReVe Festival 2022 - Feel My Rhythm' on March 21. It is a part of their 'The ReVe Festival' series which began in June 2019. Fans thought that it had ended after the girl group's 'Queendom' era. Red Velvet had a mini hiatus after the release of the 'The ReVe Festival: Finale' and then dropped 'Queendom' after two years in 2021 which became their best-selling album with 363k sales.

Fans were overjoyed after Red Velvet ended their unofficial hiatus with the cheery and magical 'Queendom' that they thought would be the start of a new era and storyline. With a music video full of references to 'Alice in Wonderland', 'Charlie and the Chocolate Factory' and Harry Potter', we got to see a new side to the K-pop group. But it looks like the girls are going back one last time to give a proper farewell to the iconic 'The ReVe Festival' series and fans are thanking them by making it their best-selling album yet.

READ MORE
Red Velvet's 'The ReVe Festival: Prologue': Date, tickets and all about comeback concert

Covid in K-pop: Pentagon, Oh My Girl, Brave Girls, Red Velvet members contract virus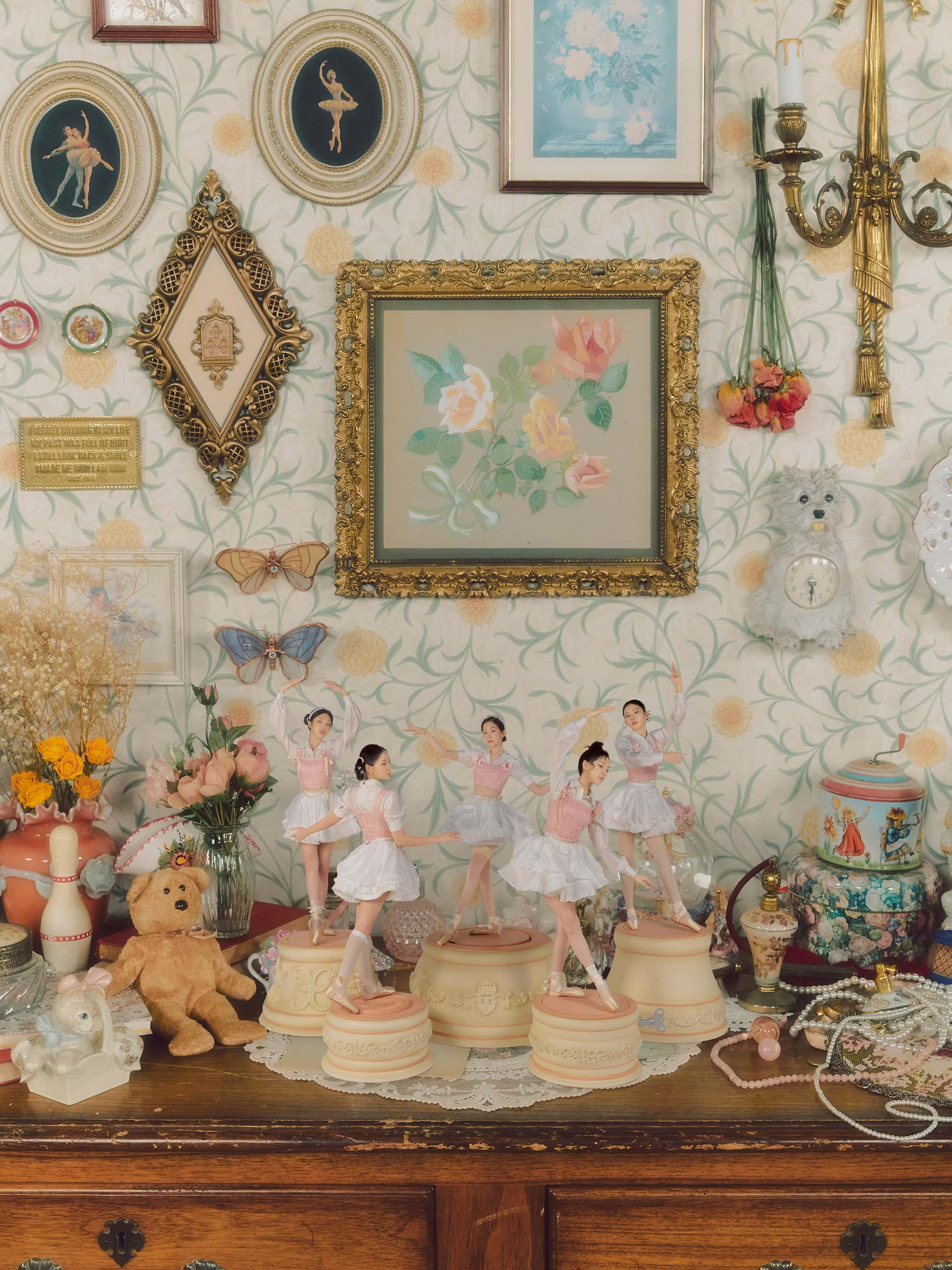 Red Velvet to get their first half-million selling album
On March 21, right before the release of the album, SM Entertainment, their K-pop label shared that Red Velvet's 'The ReVe Festival 2022 - Feel My Rhythm' would become their best-selling album as it had crossed 516k pre-orders. The album has already become Red Velvet's first half-million seller and industry experts expect it to cross this number once the official sale begins.

While 'Queendom' showed off their youthful charms, Red Velvet is giving us a more sophisticated side to them in 'The ReVe Festival 2022 - Feel My Rhythm'. Dubbed as 'Spring Queens', they are channeling their inner ballerinas in the concept photos of the album. The six-track album has 'Feel My Rhythm' as the title track which is of the pop-dance genre. However, they experiment with it as they have sampled classical composer Bach's 'Air on G string' which has led to the combining of delicate strong melody with powerful trap beats to create an energetic atmosphere.
Expectations are high even for the music video as it is also inspired by the classical orchestral piece. In the music video teaser for 'Feel My Rhythm', Bach's piece plays untouched while the girls dauntingly look at the camera wearing ballet outfits and gowns as if they are in an opera with larger-than-life props like swinging chandeliers and dancers surrounding them. In another concept teaser, Red Velvet looks like they are in Wonderland as one member is painting a rose while the others are frolicking in a grand garden maze.

Watch the music video teaser below.