EXCLUSIVE | 'The Family Business' Season 2: Darrin Dewitt Henson teases Orlando's child and 'more money, more problems' "The Duncan family protects family," Darrin Dewitt Henson proudly claims of the pivotal group of characters in Carl Weber's BET drama 'The Family Business' that has just moved from the network to its streaming platform BET+ for its second season. The sophomore installment of the show picks up after the very teasing cliffhanger of season 1 where the Duncans were captured by Consuela, and focuses primarily on their release at first, and then the ever twisting arc of Orlando Duncan's latest creation: Heat. The hottest drug in town comes with a steaming pile of drama where Orlando finds himself navigating the path of being a drug lord along with the shuddering realization that he is a father. And if Henson is to be believed, playing Orlando is nothing short of 'punching a boxing bag'. Because "more money, more problems."
Henson, a three-time NAACP Image Award-nominated actor, has been keeping busy this quarantine, making self-positivity and wholesome tee shirts for fans, leaving them more than touched. His avatar on the BET+ drama, however, has been keeping busy with a very, very complicated life. "Orlando is also his brother's keeper and his brother has put himself in a compromising position," Henson dishes about his arc in an exclusive chat with MEA WorldWide (MEAWW). "He's sitting in the boss's chair right now, and he's also dealing with the fact that he has a child with Ruby and he can't find her. There's a part of him that is in pain, but he has to focus on the business at hand and he has to protect his immediate family. There's a tug of war that's going on inside him and he's starting to reveal more of what makes him tick," the actor-slash-choreographer teases about how we can see Orlando's arc panning out through the season.
The magic of Weber's drama arrives in the form of a sensational twist. By day, the Duncans are just your regular business-oriented family, their exotic car dealership venture flourishing as always. But they also moonlight as druglords, with Orlando's latest creation now amping the stakes for the family as they battle external forces, with their rivals vulturing around at all times. At the top of this game is Orlando of course - a character so complex and layered that one might often need a breather to keep up with the pace he approaches life at. "Orlando's a thinker who contemplates with patience, so I drop down into all of those things and just become," Henson reflects about getting into the zone for this tumultuous lifestyle on screen.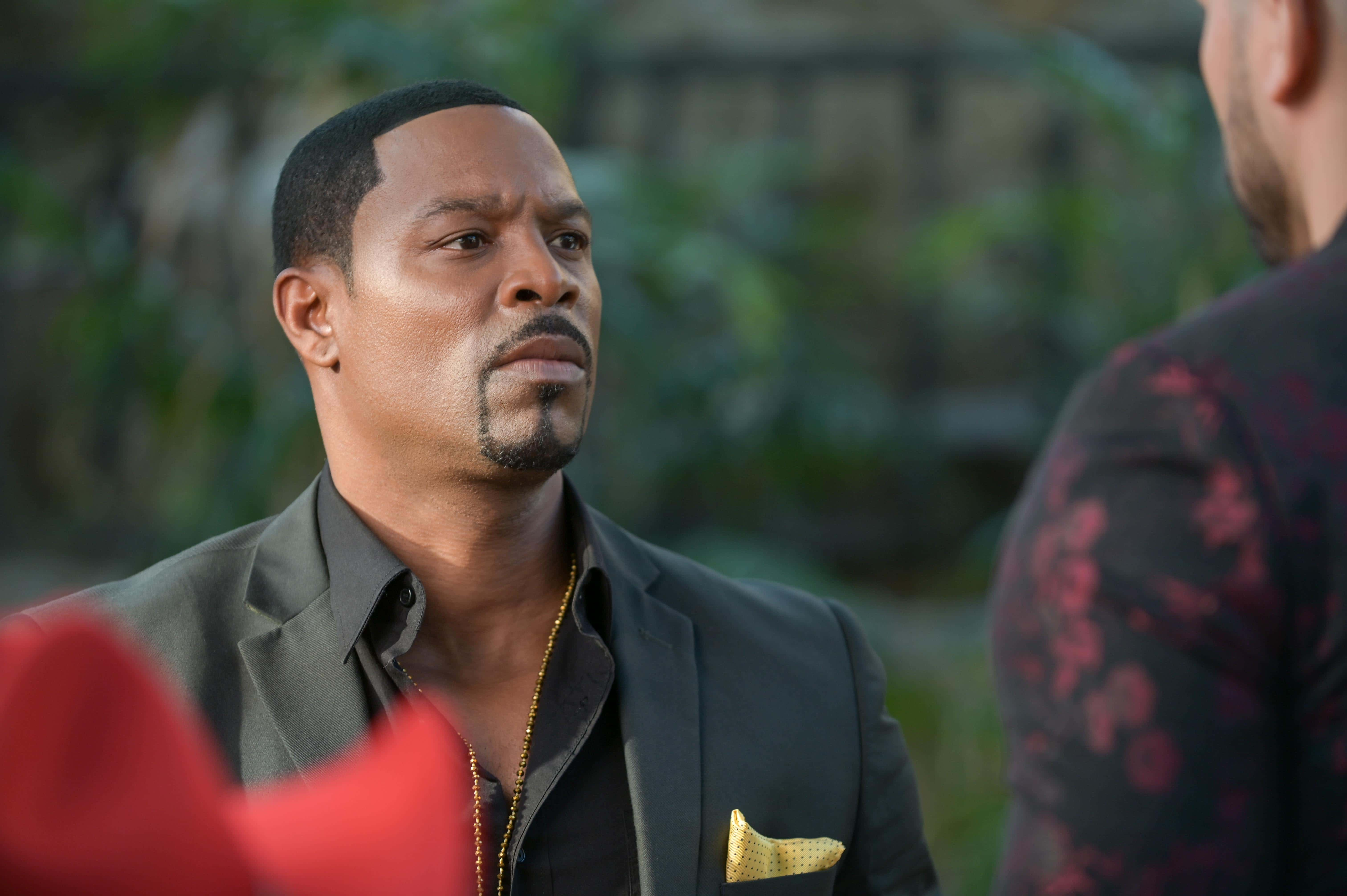 But this avatar doesn't come without challenges. "I think playing anybody else outside of your life takes time. It takes ability. It takes study. It becomes difficult at times because of what the character is going through. And so whatever the character is going through, I'm going through because it's real-time emotions. And so when we finish filming, sometimes I just have to sit for a little while because you just don't take off a suit and everything changes. You gotta just relax from that emotion," Henson lays down, adding how he often visits the beach, runs, trains and boxes to wind down from a long day of being the character. That said, there's not a thing about Orlando that Henson would change. "It's really a joyride - like an emotional roller coaster."
Henson also notes the underlying pace between the stories of the two seasons and how season 2 is a more applied rendition of all the action the debut season promised. He explains: "There's a great deal of suspense that has happened from the first season to the second, with anticipation. So for me, it's been like going to the gym, or like punching boxing back. You punch it, and that's obvious, but what's happening during the punching? Are you becoming stronger? Are you becoming faster? What is changing? And I think that's what's going on now between the first season and the second season. It's me being aware of what's changing in my life. Am I growing? Am I becoming smarter? Is my life expanding?"
Henson also draws a parallel between the current day issues plaguing the world and Orlando's arc progressing in Season 2. "It's really about awareness," the actor spills about what's in store. "Every day there are new awareness happening. So even with everything that we're dealing with as a society, (playing Orlando) affords me the opportunity very much like Orlando to be still, to watch, to pay attention. Not be reactive, but be responsible, and then take the next steps," reveals Henson, promising more drama to come for his character than fans could have ever imagined.
'The Family Business' season 2 premiered with its first six episodes on BET+, with latter episodes to role out weekly on Fridays.