'The Chi' Season 5 Episode 2 Preview: Will Emmett do anything audacious to bring Tiff back? Season 5 of Showtime's blockbuster series 'The Chi' made an amazing comeback last week and gave us an episode that laid a strong foundation for things to come. The show has always been an emotional roller-coaster and viewers have been glued to their screens for more than four seasons.

In Episode 1 of Season 5, we saw Trig (Luke James) getting attacked by someone while he was talking to Emmett (Jacob Latimore). He asked Emmett if his barbecue joint was still available for his proposal to Imani. As soon as he says this, someone throws a brick at his wagon and even though he sees Bakari laughing after the incident, it was not him who threw the brick. Trig punches and slaps Bakari before choking him. Eventually, he stops, but his video gets viral, and becomes the latest victim of cancel culture.
RELATED ARTICLES
'The Chi' Season 5 Episode 1: Is Trig okay? Unknown person attacks community leader's car with bricks
'The Chi' Season 5 on Showtime: Curtiss Cook spills the beans about how new season will be 'wild'
However, the most interesting storyline on 'The Chi' is of Emmett and Tiff. Emmett's wife has left their house and is now living with her mother. Their relationship has been going through a rough patch for a while now and Tiff's decision to leave the house comes after she sees Emmett dreaming about having sex with someone else. He tries to stop her, but she doesn't stop. Meanwhile, it seems that Emmett will now fight for her love and would do anything to claim her wife.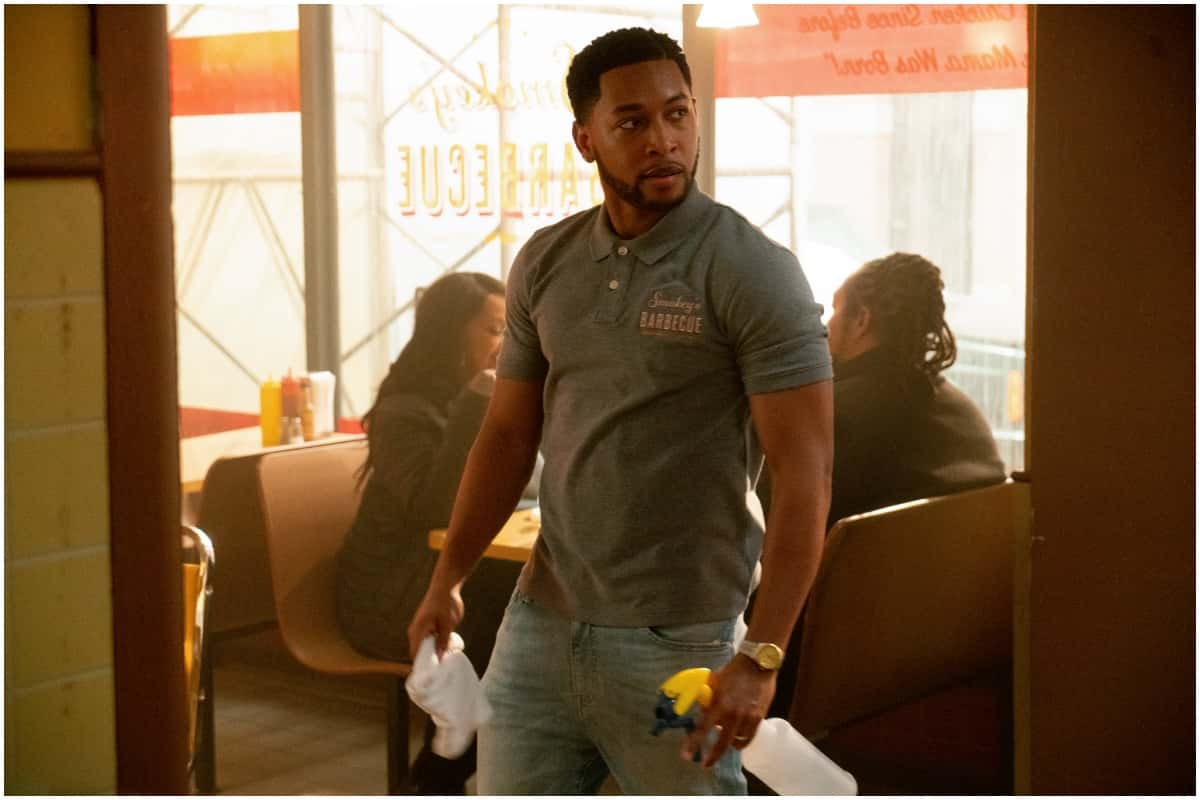 'The Chi' Season 5 Episode 2 Spoilers: Will Emmett be able to save his relationship?
Although Emmett and Tiff's relationship has been really complicated since the beginning of Season 4, things are now escalating to a whole new level. Tiff has finally moved out of their house and is now living with her mother. Meanwhile, Emmett is really upset that his wife has left him. But it seems, he might do anything aggressive to make things worse.

In the promo for Episode 2, we see Tiff telling someone that Emmett can get very aggressive when it comes to her and people need to be careful about that. On the other hand, in the last frame of the promo, we see an angry Emmett reaching someone's door and it seems like he is not in the mood of talking. By the looks, we realize that Emmett will reach Tiff's mother's house to take her back and things might get heated up there.
Elsewhere, episode 2 will also feature a storyline about Jake and his mother. We finally get to see his mother after a long time and looks like Jake will spend a lot of time with his mother this time around. In the promo, she wants to talk to Jake's brother. Also, Quentin's return will remain to be a big part of the season.

The next episode will surely be a treat to watch and it will be filled with a lot of drama.

'The Chi' Season 5 returns to Showtime with a new episode every Sunday at 9 pm EST.