'The Captive Nanny': Meet the cast of the upcoming thriller drama movie on Lifetime 'The Captive Nanny is a diabolical thriller that follows the story of Chloe, who starts to work as a nanny for a wealthy couple and their son, so she can sort her life out. But soon, Chloe finds out that things are far from what they seem with the family and gets roped into a sinister plot. The movie is all set to release on May 30, but before you catch the chilling drama that unfolds between Chole and the Brown family, why not take a look at the actors who play the leading roles and get to know your stars better?
Karynn Moore
Karynn Moore is an actor from Colorado, who plays the main protagonist and victim — Chloe, the nanny, in 'The Captive Nanny'. She started her acting career with a short film and soon climbed the ladder with a stream of television series, movies and features. Moore got recognition from her roles in 'Water for Elephants', 'Jane by Design' and 'Twisted', which catapulted her image and fame as an actor. In the following years, she also appeared in 'Farmed and Dangerous', 'The Brittany Murphy Story' and a host of TV movies like 'Presumed Dead in Paradise' and 'My Daughter was Stolen' among others.
Michael Aaron Milligan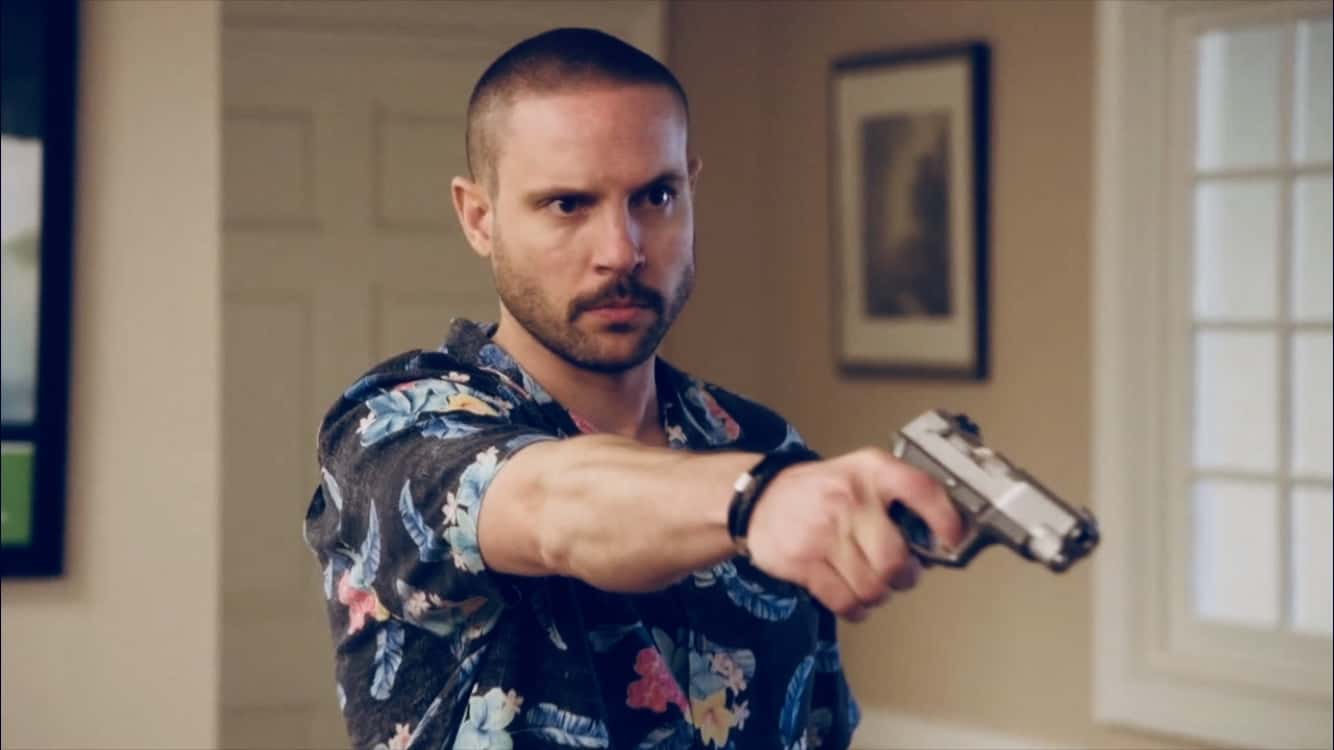 Supporting Chloe's character is Michael Aaron Milligan as Michael Brown. Milligan is a SAG-AFTRA actor, and apart from his acting stints, he is most recognized as a stunt performer and producer. But that's not all. After graduating from high school, Milligan joined a five-part R&B/Pop group called 'Next Page', as a singer and dancer. The group went on a 5000 school tour for three years across the United States.
After they recorded an EP album and reaching quite a lot of fame, Milligan moved on to pursue his passion for acting and standup comedy. He then moved to Los Angeles and appeared in many television commercials for leading brands like Coors Light, VISA, and Mega Millions. In the female counterpart of Michael Aaron's Milligan's Michael Brown, we will see Austin Highsmith as Emily Brown.
Austin Highsmith
Highsmith is an actor from North Carolina who has also served as a producer, writer, and editor. Since the beginning of her acting career, Highsmith has appeared in a host of televisions series, and got recognition from her roles in popular shows like 'CSI: NY', 'CSI: Miami', 'Castle', 'Big Love', 'Grey's Anatomy', 'Criminal Minds'. But she shot to fame with significant roles for multiple episodes; as Tanya in 'Rogues of L.A', and as Kristen Lang in 'Scream: The TV Series'. Later, she became a regular of TV movies and appeared in 'A Deadly Affair', 'Nanny Seduction', 'Did I Kill my Mother?', 'Hometown Christmas', and 'Psycho Granny', among others.
Among the other cast members you will also see Judah Abner Paul as Tommy, Ann Sonneville as Stephanie, Willie Mellina as Rob, Sarab Kamoo as Janine, Louis Robert Thompson as Kevin, and Jason Skeen as Baz. Catch these stars in action and watch how Chloe deals with the deadly circumstances created by the Browns. 'The Captive Nanny' will premiere on Sunday, May 31, at 8 pm ET on Lifetime.