'The Bachelor' Season 23: Fans are furious that Nina Bartula's heartfelt introduction was edited out of the premiere
The deleted scene from the premiere shows Nina Bartula talking about how her family escaped the civil war in Croatia and moved to the US when she was just 3 years old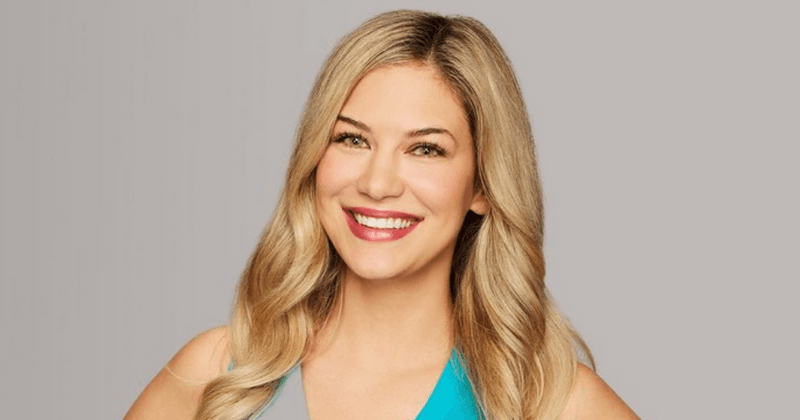 'The Bachelor' season 23 premiered on Monday on ABC, with the series's first ever virgin bachelor Colton Underwood making a striking entrance as he began his journey to find true love. Of the 30 starting contestants, only 23 advanced to the next round with roses in their hands as seven of them were eliminated and sent home packing.
As fans wait for the second episode, 'The Bachelor's social media page released a deleted scene from the premiere, showing the pre-taped introduction of Nina Bartula, who hails from Croatia and moved to the United States with her mom when she was just three years old.
Nina's introduction made for some honest and heart touching reality TV, and which had fans going gaga and questioning the show on why it didn't make it on the premiere.
In the clip, Nina talks about how she was only 3-years-old when a civil war started in Croatia and changed everything for her family. It was a heartrending emotional video that caught the attention of everyone. 
The question that fans are asking the series is a reasonable one: Why did they cut out such a beautiful story during the premiere?
They could have easily let go of one of silly introductions that made it to the premiere, and which were not as interesting as that of Nina's. For example, the introduction of Demi Burnett wasn't that interesting. She did reveal that she has not dated a virgin since she was 12 even during her entrance and introduction to Underwood. 
"Why would the producers delete this scene? For once it's a raw and humanizing story that isn't about your typical happy-go-lucky-too-young-for-marriage Bachelor contestant," said one fan. While another added, "This is a real honest story... the premier was a waste with all that live full and bimbo contestant time. But can we say #nina4bachelorette !!!"
Even if the pre-taped introduction was brought to the attention of fans days after the episode aired, there's no doubt that Nina stole the hearts of the Bachelor Nation in the one and a half minute video. "Your production team has failed its viewers badly. THESE are the stories you should be airing. Wake up. How is this not your star? Smh. #TheBachelor  @chrisbharrison @ABC," wrote another fan. 
---
 

 

View this post on Instagram

 
---
The good thing is that Nina is among the 23 contestants who got a rose from Underwood, which means that we will seeing more of her in the forthcoming episodes. We only hope that the show doesn't repeat the foolhardy decision to edit out her best parts.
'The Bachelor' returns on January 14 for episode 2 on ABC. Check your local listings for more information.
Disclaimer : The views expressed in this article belong to the writer and are not necessarily shared by MEAWW.