'Stranger Things' Season 3 preview: Natalie Dyer's Nancy Wheeler needs a better storyline Natalie Dyer's character, Nancy Wheeler, may be one of the most important characters on Netflix's 'Stranger Things', however, the character has not been portrayed to her best potential. Starring alongside Joe Keery as her former high-school boyfriend Steve Harrington, and Charlie Heaton as her newfound love Jonathan Byers, Nancy's storyline seems to be stuck in a conventional love triangle. Coming from creators Matt and Ross Duffer, 'Stranger Things' is a show with a lot of potential storylines, but unfortunately, it has fallen short in the development of Nancy Wheeler story arc.
---
View this post on Instagram
---
Nancy is one of those characters on the show, who has barely seen any progress, but let's hope that considering the way the plot has taken a turn towards the end of Season 2, Nancy might have something to look forward to. Season 1 mostly saw Nancy beating around the bush with her feelings for Steve and Jonathan, while struggling to find out the truth about the disappearance of her best friend, Barbara Holland (Shannon Purser). However, nothing much happened there until Season 2 where Nancy finally broke from the toxic relationship she was in with Steve and faced the dire truth that her best friend, Barbara (aka Barb) was pulled into the Upside Down world by the Demogorgon.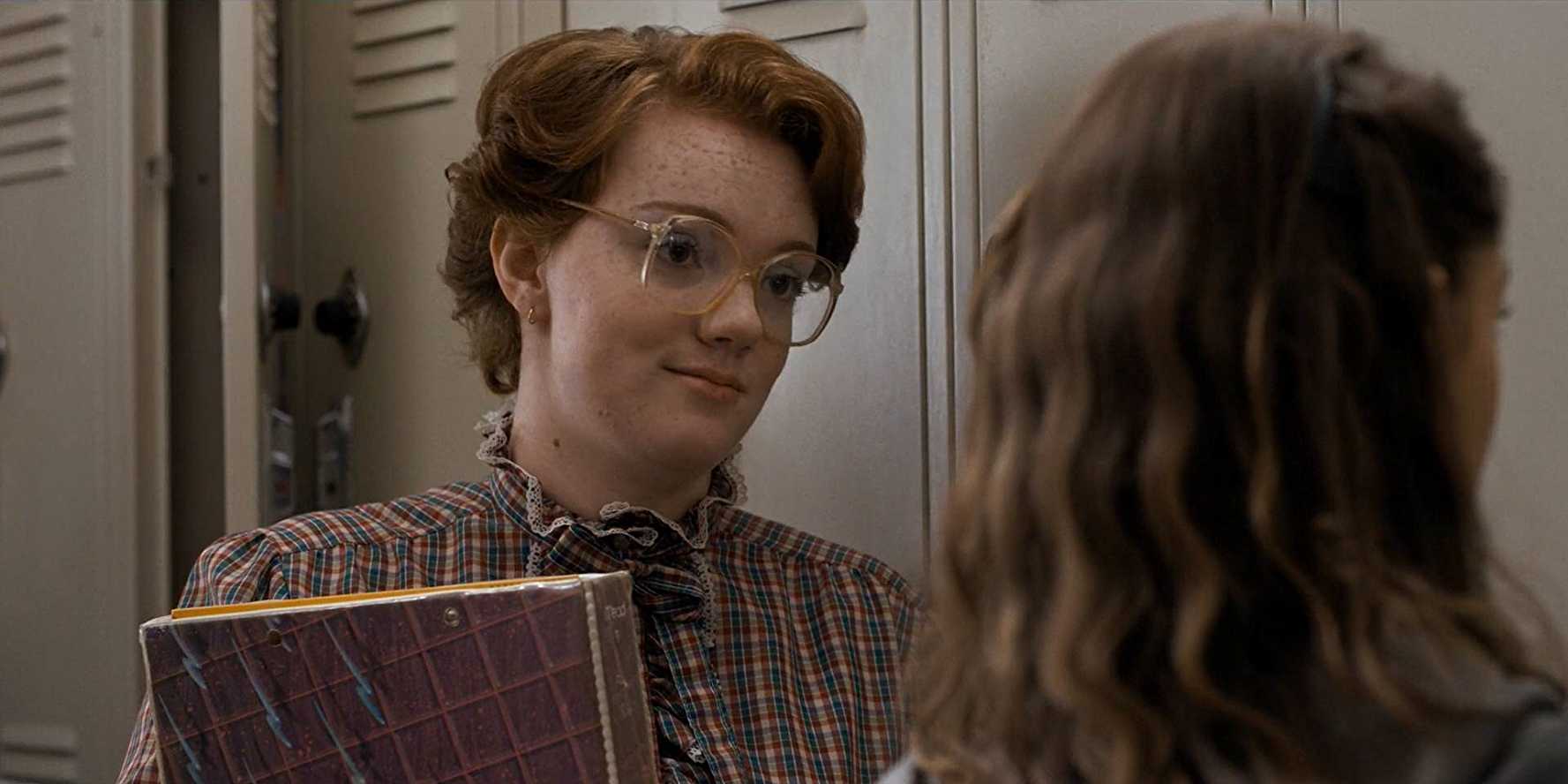 However, one of the main narratives in Nancy's story is her disgust towards her parent's marriage which she considered to be more of a liability than simply love. This angle could have served the purpose of truly seeing Nancy build up on her character over the course of the show. We almost got a glimpse of it, when Jonathan blatantly spilled it out that Nancy was only being vainly rebellious by going around with a guy who does not really care about her. In fact, Jonathan had quite rightfully stated that Nancy was nothing less than a bored doll who was seeking some adventure in her life solely to make herself believe that she was a lot more than just another kid in the Wheeler family.
---
---
That point onward, it was expected that Nancy would emerge as the bold new heroine of the modern age but that didn't quite happen. Nancy went from being Steve's repressed girlfriend to Jonathan's dream-girl, and that was it. Season 2 had a good scope of letting Nancy take things into her own hands, but as the show would have it, she remained the hapless damsel that she was initially introduced as, who probably would have never found out the truth about Barb without Jonathan. Even when she and Jonathan went to visit the investigative jounalist whom the Hollands had paid off to look for their daughter, Nancy's character was reduced to being the love interest and the scene soon diverted from an investigation to a hook-up.
Hopefully, Season 3 will shed all of that and let Nancy fly solo because this is one character who can truly shine on the show. Nancy, at the very core, is a kind girl, who can easily beat the hell out of anyone who tries to hurt her loved ones. Instead of letting her follow the trail of two more teenagers who are just as damaged — if not less — like her, she can easily have a storyline of her own. Nancy has been introduced for far too long as somebody's sister, somebody's daughter, some one's girlfriend, and someone's love interest but there is surely more to her. We are eager to know what lies ahead for the eldest Wheeler, when Season 3 premieres on Netflix on July 4.