'Songland': Aloe Blacc selects Kyle Williams' song 'Getting Started' as the one to be featured in 'Hobbs & Shaw' Taking the newly released reality TV competition to a whole different level, this week the guest judges were Aloe Blacc and David Leitch. The singer and director duo of 'Fast & Furious Presents: Hobbs & Shaw' were on the hunt for a song that will be featured in the forthcoming movie that stars Dwayne "The Rock" Johnson and Jason Statham and they have made their choice.
When the episode aired, Blacc said, "I'm looking for a song that's inspirational and motivational but also the right kind of vibe for the film Hobbs and Shaw."
The four budding songwriters who were competing this week were Afika, Kyle Williams, TVTE and Steve Fee. Starting off performing his own song titled 'I'm Just Getting Started' was Kyle. Next up was Afika who pitched his song 'Chosen'. TVTE performed her own song titled 'Call For A Hero'. Last to perform was Steve who pitched his song 'Same Blood.'
After listening to all the performances, the four songwriters were whittled down to the final three. Moving on to the next leg of the competition were TVTE, Steve and Kyle.
TVTE was mentored by Ester Dean who helped her cut the song in half because it had too many parts. Kyle was mentored by Ryan Tedder who helped him change it into something more dirtier while Steve was paired with Shane McAnally who helped him go deeper, he didn't change the song lyrics but he did give it a new gospel sound.
Once the songwriters were done with the finetuning of their songs, the three contestants performed their refined song one last time for Blacc and Leitch. After listening to the songs they finally choose Kyle's song 'I'm Getting Started' because it fit the film as it is the beginning of a new franchise. They shortened the name to 'Getting Started.'
After watching the episode, fans also took to Twitter and revealed their excitement for the song and shared their love for Blacc and the songwriter.
"Tonight's episode was emotional & abso-fricking-lutely amazing! This song is my new mantra and that it's sung by a sexy silky voiced man is like icing on the cake!! Watch out world - this soon to be Divorcée is Just Getting Started!" wrote a fan on Twitter.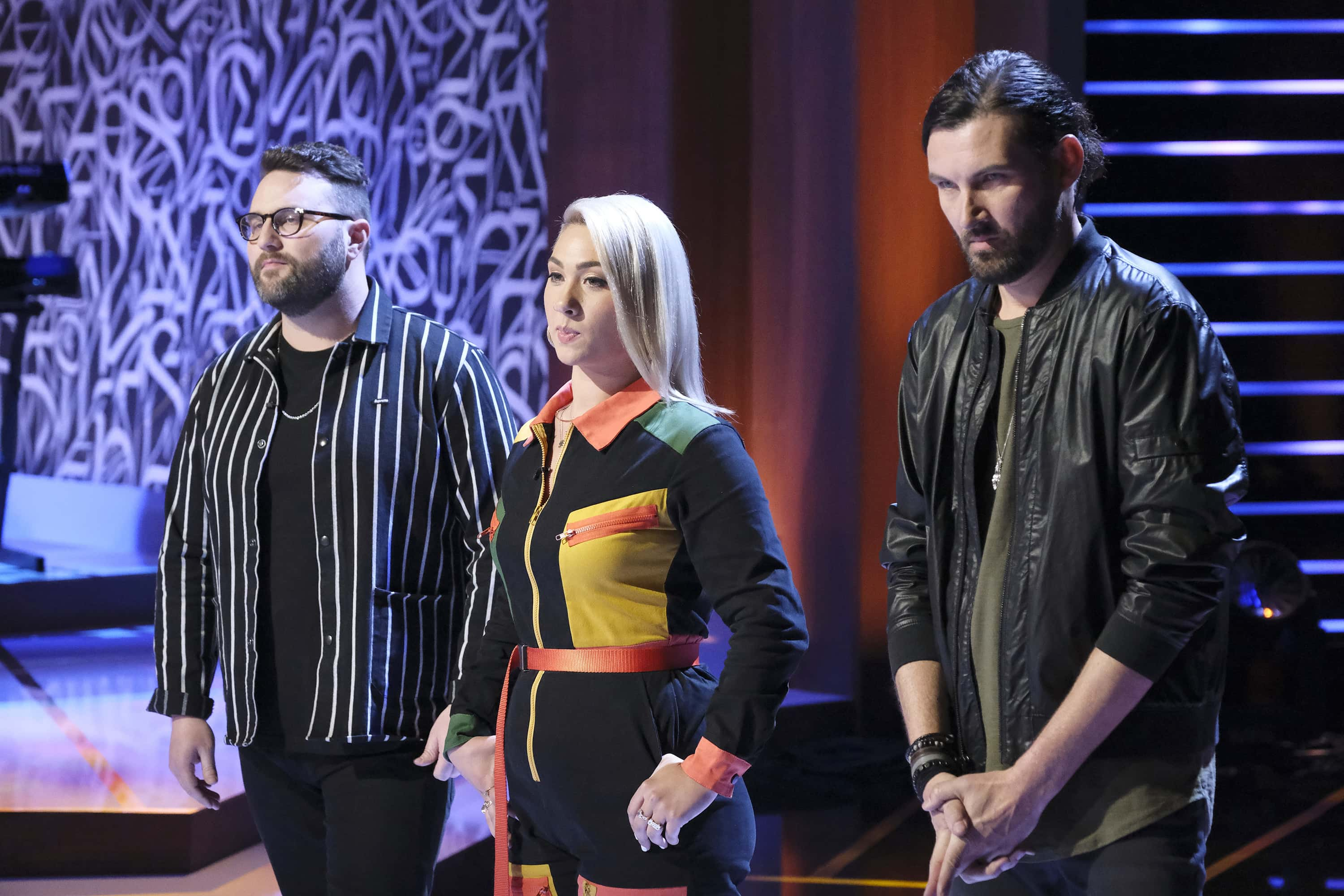 "You couldn't miss with any of these songs! While I wish Same Blood was chosen, I'm thrilled to learn that Aloe recorded it on his own!! Already have downloaded ALL OF THEM!!" said another fan.
While another wrote, "Kudos for the work you did on that song. What an amazing gift you have! Love this show!" Some fans also stated that this was the best episode on the show till date.
"LOVE THIS EPISODE!!! Love the process, the emotion, the stories, and the heart!" said a fan. Adding to that another said, "I might have to say it was the best episode ever on Songland."
Apart from choosing Williams' song, Blacc also chose Fee's song 'Same Blood.'
'Songland' revolves around songwriters who pitch their songs to artistes hoping they impress the judges and the featured artiste. Till date, five episodes have aired. Artistes like John Legend, Meghan Trainor, Jonas Brothers, will.i.am, and Kelsea Ballerini have appeared on the show and found their next hit. Like Blacc, will.i.am picked three songs that were pitched to him to be in the next Black Eyed Peas album.
'Songland' airs every Tuesday night on NBC. Check your local listings for more information.
Share this article:
songland aloe blacc kyle williams new song getting started fast and furious presents hobbs and shaw