The success of Sofia Vergara: How the Colombian star went from TV model to a judge on 'America's Got Talent' Sofia Vergara has just been signed on as a judge for the upcoming season of 'America's Got Talent', joining show regulars Howie Mandel, Simon Cowell and returning judge Heidi Klum on the panel.
While she is no stranger to the reality TV scene, this marks her first appearance on a reality television series as a judge.
On Thursday, February 27, she took to Instagram to post a picture from the sets of AGT with the caption: "I am so happy to join my new family on @agt. This is a new and exciting next chapter for me and I'm extremely proud to be the first Latin judge on the show. I can't wait to watch all the new talent and have fun with all you guys!"
Vergara has grown to become a fan-favorite with her prolific career. She may be killing it as the humorous Gloria Delgado-Pritchett on NBC's 'Modern Family', but the Colombian-actress hadn't lived a smooth sailing life before she made it big in Hollywood.
Her journey to stardom has been long and arduous, and in many ways continues to be so.
Vergara jump-started her career in television by starring in commercials and taking up modeling gigs in the 1990s after she was scouted by a photographer. From there she went on to co-host Columbian travel show 'Fuera de Serie', that got her recognition in the US.
Vergara landed her first role in a film, 'Big Trouble', in 2002, but her first noteworthy acting role in English was in the 2003 film 'Chasing Papi'. She starred in numerous films after that and was acknowledged with award nominations as well.
Even as she was paving her way into Hollywood, she faced a couple of tribulations. While in Miami for her travel show in 1996, her brother was murdered in a failed kidnapping incident and the case remains unsolved to this day.
Having been very close to him, she was devastated over his death. Years later, when she was 28, she was diagnosed with thyroid cancer and had to undergo surgery. Although the threat of the disease has passed, she is subjected to lifelong medication for the same.
For a long time, Vergara had no luck with television and had several failed sitcom attempts. In an interview with Entertainment Tonight in 2015, Vergara said she that the best piece of advice she had received was to not let rejection get to her
"I don't know if it was somebody that told me it or if I figured it out, but I think never to take 'no' personally," she had shared.
She also faced many trials as a newbie in the industry. In an interview with Cosmopolitan in 2015, Vergara revealed, "When I started as an actor, because of the accent and my body and my personality."
She added, "It was not what the stereotype of the Latina woman in Hollywood is, so they didn't know where to put me. The blond hair wasn't matching. The moment I put my hair dark, it was better for my work."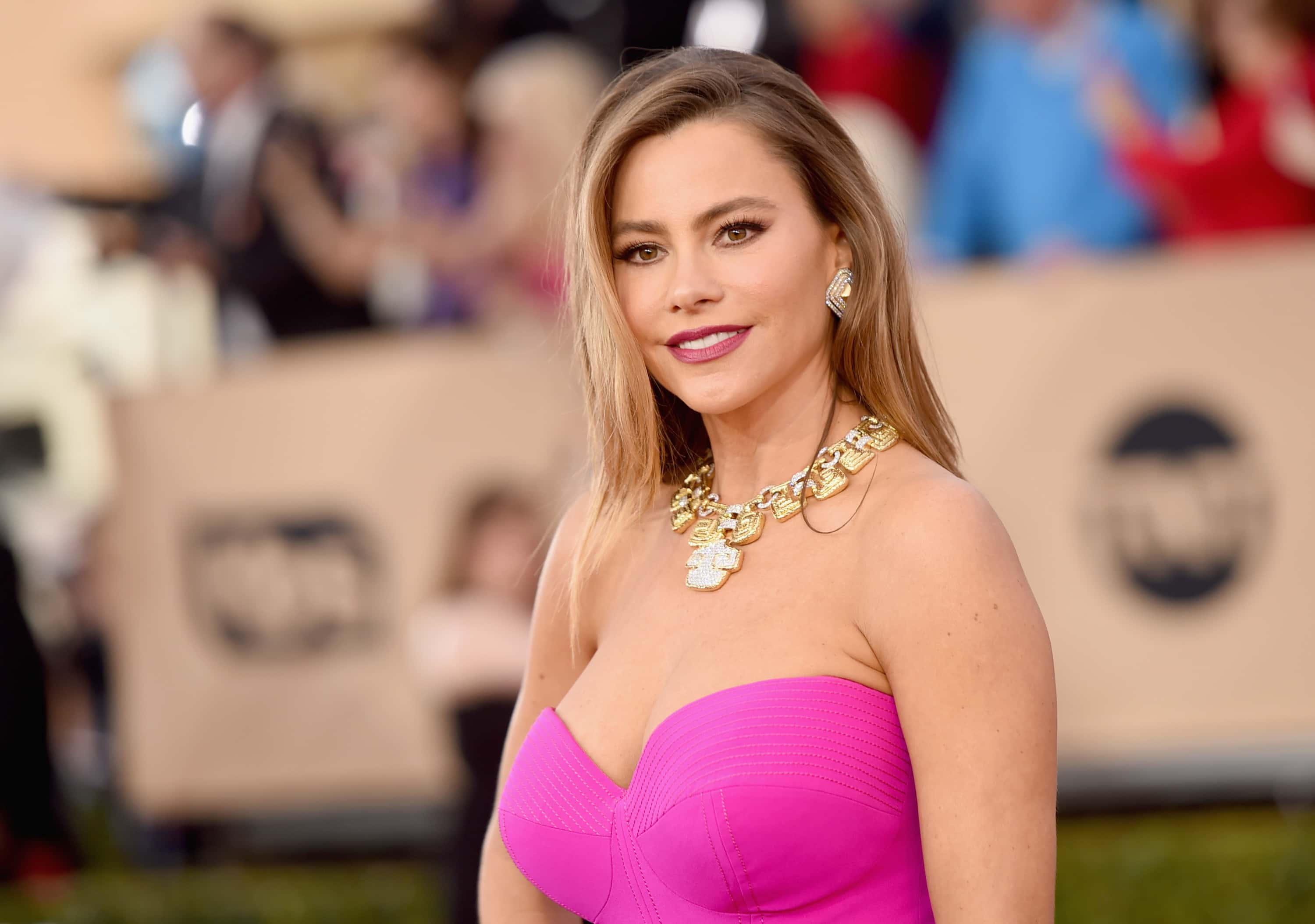 However, in 2009, she hit the jackpot when she landed a role in NBC's 'Modern Family' and that essentially changed her life for the better.
Her portrayal of Gloria Delgado-Pritchett earned her several nominations for various prestigious television awards as the Golden Globe Awards, Primetime Emmy Awards, Screen Actors Guild Awards and more.
As she climbed up the popularity ladder and made her mark in Hollywood, she was cast to play diverse roles in notable feature films including 'The Smurfs', 'The Three Stooges', 'Machete Kills' and many more.
She was also cast to voice characters in animation movies 'Happy Feet Two' and 'Escape from Planet Earth'. Her characters brought her nominations for four Golden Globe Awards, four Primetime Emmy Awards, and seven Screen Actors Guild Awards.
In the bouts of success, trouble still followed. Her brother Julio was deported to Columbia after a long battle with substance abuse. Nick Loeb, Vergara's ex-fiance took her to court to gain custody over embryos that the couple had initially frozen for a surrogate option.
Loeb wanted access to the embryos so they could be implanted in someone else. This, however, remains an ongoing battle.
Vergara is a multi-faceted person. In addition to being an actress, she is a producer, a humanitarian, a philanthropist and a businesswoman. She is ranked 76th out of 100 in Forbes' 2019 List of celebrity earnings. Vergara ventured into the business pathway by founding her jewelry brand, clothing line, and furniture line.
Sofia Vergara has come a long way from her days in Barranquilla, Colombia, to the award-winning actress she is today. She credits her success to her hard work and perseverance because even when horrible things happened to her, she strived through them.
"I like business, and the truth is I save way more than I spend. I invest. I plan for the future. I have a special eye for opportunities and work harder than anyone might expect", she had said in an interview in 2013.
Now, with 'Modern Family' wrapping up and Vergara stepping into her new role as a judge on AGT, the future can only hold new prospects for the rising star.
Share this article:
Sofia Vergara story success latina agt colombia hollywood tv model judge americas got talent