Siir Brock and Amber Laura faking their relation? 'MBC' fans say 'anything for TV' Get ready to watch some messy celebrity relationship drama as WE tv's 'Marriage Boot Camp: Hip Hop Edition' returns for its sixteenth season. The four couples that will be airing their dirty laundry to the world while trying to work through their issues are none other than- N.O.R.E. and his wife Neri; Monie Love and Tuff; Mally Mall and his wife Tresure Price; and finally Siir Brock and Amber Laura.
You might recognize Siir Brock and Amber Laura from their earlier stint on VH1's 'Love & Hip Hop: Hollywood'. Every season of 'MBC' features at least one couple that fans have a hard time believing that they are together for real. For instance, fans were convinced that Phaedra Parks and her partner Medina Islam were faking to be a couple to be on the show. Siir Brock and Amber Laura seem to be the victims of fans' skepticism this season. If you're wondering why fans are having a hard time believing that Amber and Siir Brock are really together, then we got you covered.
RELATED ARTICLES
'Marriage Boot Camp: Hip Hop Edition': Fans wonder if Phaedra hired Medina to pretend to be her boyfriend
'Marriage Boot Camp: Hip Hop Edition': Fans suspect Michel'le and Stew are faking their relationship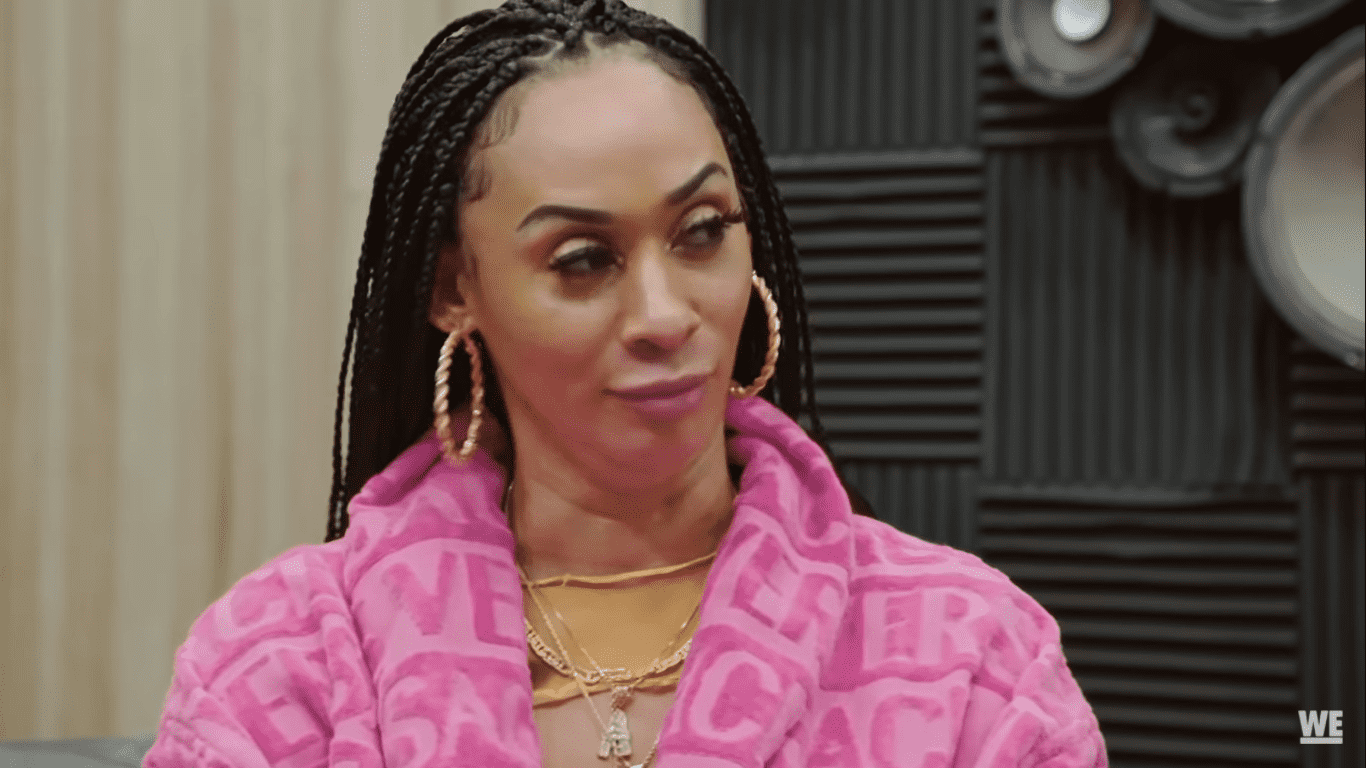 Siir Brock aka Miles Brock's love triangle with his boyfriend Milan Christopher and ex-girlfriend Amber Laura was pretty well documented on 'Love & Hip Hop: Hollywood'. In fact, Siir Brock and Milan made history by becoming the first openly gay couple to be featured on the hit reality show. The duo identified themselves as bisexual. However, the couple had an explosive breakup during the show's Season 2 reunion special after Milan accused Siir Brock of cheating on him. Their breakup turned really ugly as the two men took potshots at each other off-cameras on social media and various interviews.
In one of the interviews, Milan accused Siir Brock of faking his sexuality and even his relationship with Amber Laura for the cameras. In an interview with 'The Breakfast Club' Milan revealed, "Miles had been out for years. He's definitely had several relationships with several men prior to me. He used to go to [gay] balls and stuff." He also added that Amber and Miles were never high-school sweethearts like they claimed to be on the show, but were instead best friends and they faked their relationship storyline for the show. "That was his best friend. That was his storyline for the show… all of that s*** was felonious. All of that was fake. What grown woman falls on the ground and says, 'I want my mommy! I thought this was going to be a love story about a gay relationship being brought to a demographic that typically thinks of gays and homosexuality as a defamation… not this messy love triangle."
Aside from Milan's accusations what set off red flags for the fans was Amber getting back with Siir Brock despite knowing that he was bisexual and trying to determine his sexuality yet again on 'Marriage Boot Camp'. Many fans began having a deja vu of how things played out on 'LHHH' and felt that the couple are on the WEtv show just for clout and money. On one of the show's clips posted on YouTube, a fan wrote, "So we doing this again?! They're doing anything for TV. This was their storyline seasons ago on love & hip hop. Yawn." Another fan commented, "Check must be needed. We seen this play out on love and hip hop Hollywood 6 years ago. WTF." "I was just saying I thought he left her for a man and now they on marriage boot camp wth anything for clout," added a fan. "This man is gay. We know this already. She knows it. They just need some money. NEXT STORYLINE PLEASE," seconded a fan.
Fans are also puzzled by Laura's insistence on trying to figure out Siir Brock's sexuality despite him being very clear that he is bisexual. A fan shared, "Why is she trying to force this man into being straight? I don't even think he's bisexual or even attracted to her sexually. I believe he's fully gay but doesn't want to hurt her feelings. Leave this man alone girl!!" "What you mean we here figure out what his sexuality is?? GIRL REALLY," expressed another fan. "This girl must have self esteem issues bc there's no way smh. Girl he told you he's gay, you can't compete with a man with a D," pointed out a fan.
What do you think of Siir Brock and Amber Laura's relationship? Let us know.
'Marriage Boot Camp: Hip Hop edition' Season 16 airs every Thursday at 9/8c on WE tv.
Share this article:
siir miles brock amber laura fake relationship marriage boot camp money clout bisexual fans react