What is Shohei Ohtani's ethnicity? LA Angels pitcher chose to stay in US to follow MLB dreams On Monday, July 12, ESPN sports presenter Stephen A. Smith apologized to a Japanese baseball player for claiming that his use of interpreters in interviews is a source of damage to the sport. The veteran commentator was lambasted as a xenophobe on social media for his insensitive and tasteless comment on MLB star Shohei Ohtani.
Due to his lack of proficiency in the English language, the Japanese-born star of the Los Angeles Angels, who is recognized as the first legitimate true two-way player since Babe Ruth, requires an interpreter during interviews. Smith slammed Ohtani's need for an interpreter in a rage on 'First Take,' stating that he can't be the face of baseball since he doesn't speak English.
READ MORE
'Respect Jisoo' trends as fans protect Blackpink star against xenophobia: 'Don't expect her to speak English'
'All Asians look same': Japan's success and murder of Chinese man Vincent Chin make a chilling tale of xenophobia
Smith then released a lengthy apologetic message on Twitter, in which he acknowledged the prevalence of racism and how his remarks about Ohtani may have caused more serious issues. "But the fact that you got a foreign player that doesn't speak English, that needs an interpreter … believe it or not, I think contributes to harming the game in some degree when that's your box office appeal. It needs to be somebody like Bryce Harper, Mike Trout, those guys. And unfortunately, at this moment in time, that's not the case," he had said originally on the show.
What is Shohei Ohtani's ethnicity?
Shohei Ohtani is a professional baseball pitcher, designated hitter, and outfielder of Japanese origin. He plays for the Los Angeles Angels of MLB. Ohtani was born on July 5, 1994, and he was born in Oshu, Japan. Ohtani's parents are also sportspersons. His father, Toru, was a corporate league baseball player, while his mother, Kayoko was a badminton player. He attended Hanamaki Higashi in Iwate Prefecture on the northeastern coast of Japan. It was the same high school as hard-throwing MLB lefty Yusei Kikuchi, according to Kyodo News. Toru Ohtani said in a 2017 interview that his son "was a child who would try anything," and that "If you didn't take care to watch him, it was dangerous.
Ohtani attended Hanamaki Higashi High School in Iwate Prefecture, where he pitched a 160 km/h (99 mph) fastball as an 18-year-old high school pitcher. He also threw the pitch in the Japanese national high school baseball championship tournament, commonly called Summer Koshien. Many organizations, including the Texas Rangers, Boston Red Sox, New York Yankees, and Los Angeles Dodgers, expressed interest in Ohtani when he indicated a desire to transfer straight to the major leagues following high school. He stated on October 21, 2012, that instead of turning professional in Japan, he will pursue a career in Major League Baseball.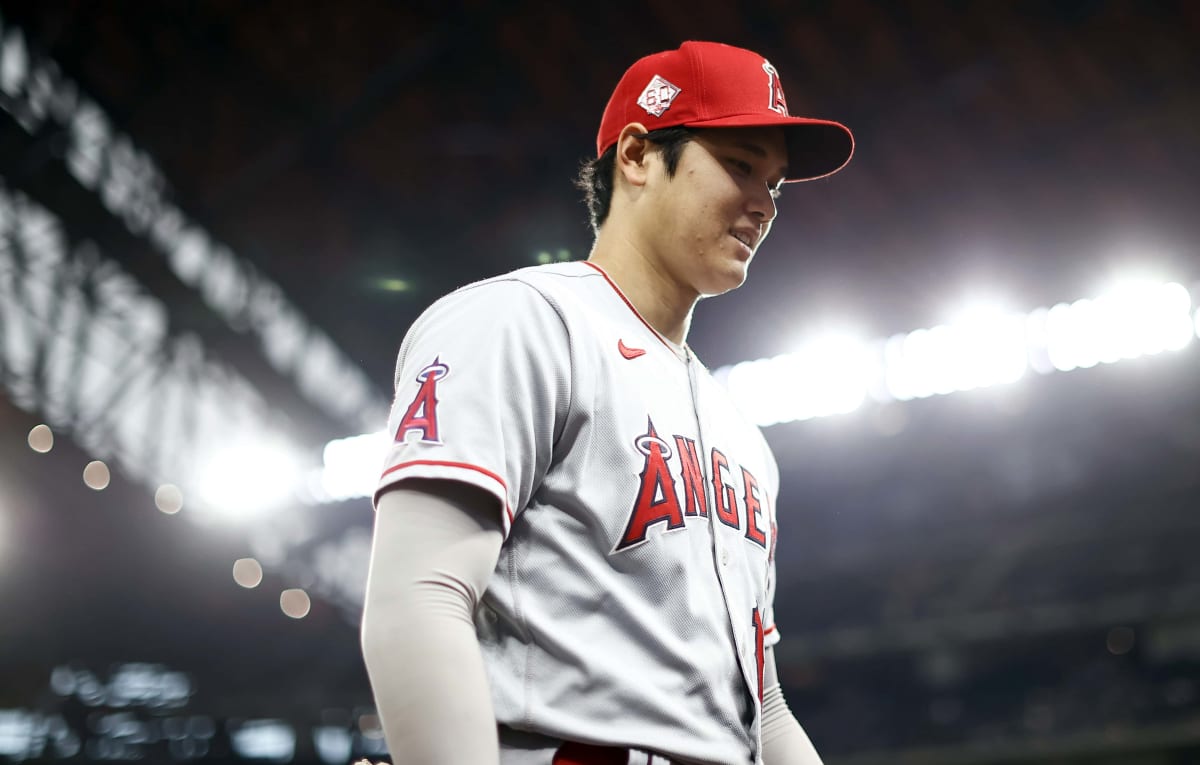 Ohtani became the first Japanese player to sign with an MLB organization out of high school, reports the Ringer. That year, Ohtani said in an interview to NY Daily News, that he was "agonized over the decision". "But I have decided to play in America. It's been my dream to play in the majors since I started school. I want to play over there as early as possible. I will learn the hard way. I understand the risks. It's not about the money. It's about following my dream," he said. The Fighters selected Ohtani first overall in the 2012 draught. From 2013 until 2017, he went on to become a pitcher and outfielder with the Fighters in NPB.
Ohtani has been dubbed the "total package," with a heartthrob-like face and a body that former MLB star and current broadcast analyst Chipper Jones recently characterized as "one of the best baseball bodies I've ever seen." Jones added: "He's Adonis."