'Shark Tank': Why did Tristen Ikaika pick Kevin O'Leary's offer over Barbara's? The rivalry and playful banter between Kevin O'Leary and Barbara Corcoran has been pretty well documented on 'Shark Tank'. Fans got a peek of it yet again on the recently aired episode of 'Shark Tank' when both the Sharks got into a bidding war of sorts over Tristen Ikaika's pitch for his handmade rings from spoons and forks.
23-year-old Tristen from Utah stepped into the tank seeking $250,000 for a 5% stake in his business. The young entrepreneur gave a passionate pitch about how his desire to take care of his parents and support them fueled him to launch his jewelry line. He attributed his success to his genius marketing strategy and strategic use of social media. Needless to say, the Sharks were impressed by his pitch for Tristen Ikaika rings.
RELATED ARTICLES
'Shark Tank' Season 12 Episode 2: Does Barbara Corcoran hate Kevin O'Leary? Fans feel she's fit for 'RHONY'
'Shark Tank': How MountainFLOW Eco-Wax deal went from $250,000 to $300,000 with Kevin O'Leary and Barbara Corcoran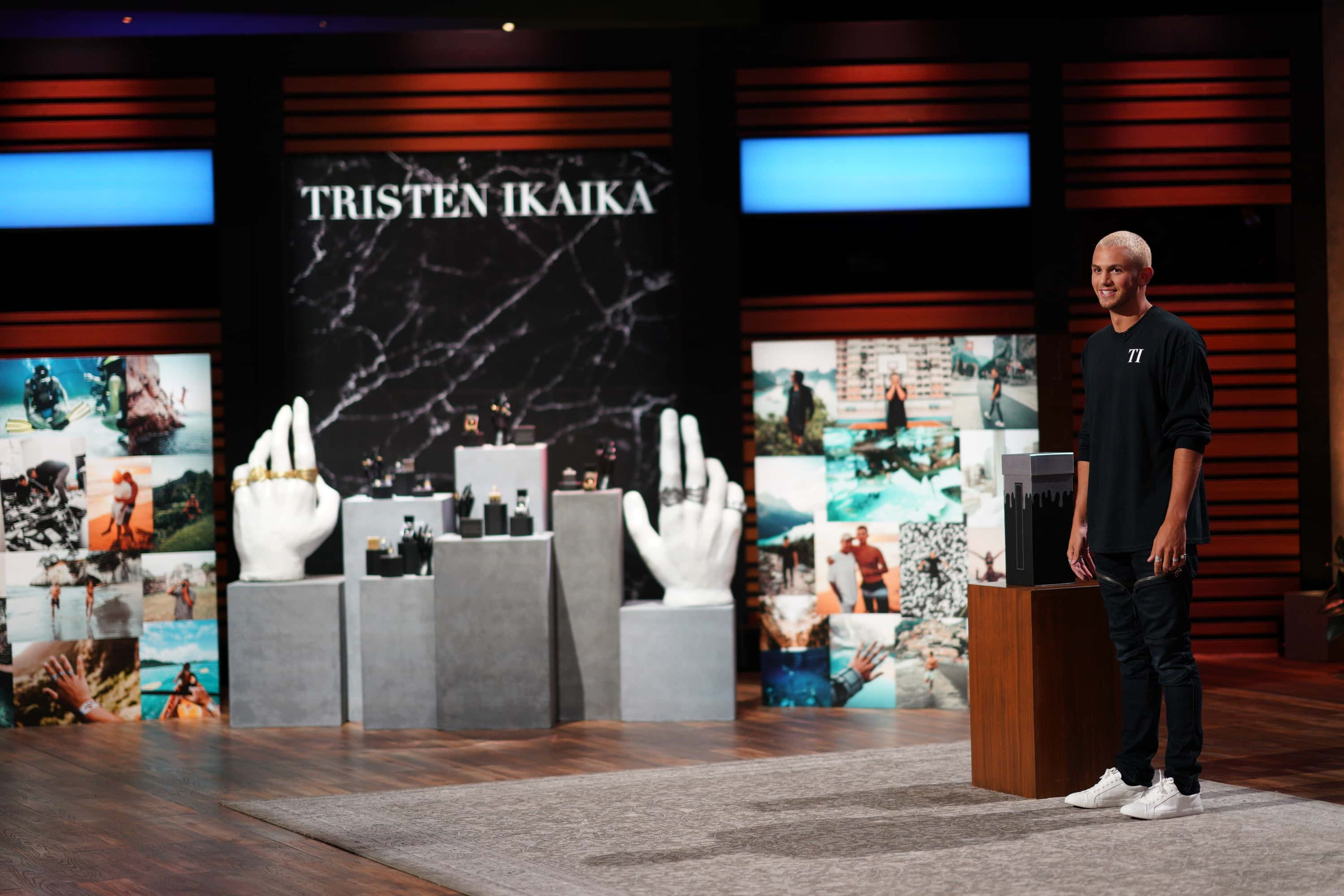 Unfortunately for Tristen, despite his impressive pitch, Daymond John, Mark Cuban, and Lori Greiner decided to sit out on the deal as they felt that they weren't the right fit for the business. Kevin, however, saw a great deal of potential in it but was concerned over the fact that the business was heavily dependent on Tristen and his brand, so wondered what would happen to the investors if say something were to happen to him. Tristen candidly replied that the investor would lose their money. Despite Tristen's cheeky response, Kevin was still determined to make a deal so he came up with the solution of insuring Tristen and the business. He also proceeded to make an offer of investing $250,000 but in exchange for a 50% stake in the business.
Tristen was taken aback on hearing Kevin's offer. Luckily Barbara Corcoran jumped in and tried saving Tristen by making a more reasonable offer of $250,000 for a 20% stake in his business. She was pretty confident that he would pick her offer, but Kevin got competitive and revised his offer to 15% stake. After hearing both the offers Tristen decided to close the deal with Kevin because he was asking for lesser equity. Tristen explained how it made sense for him to pick Kevin's offer because he was asking for a lower equity which meant that he wouldn't have to part with much of his company. Barbara was left feeling upset with the outcome and accused Kevin of playing foul.
'Shark Tank' Season 13 airs every Friday at 8/7c on Bravo.
Missed an episode? Been wanting to catch up? Episodes can also be viewed the next day on demand and on Hulu. Not just that, you can also watch old seasons and episodes on Amazon Prime Video and iTunes.
Share this article:
shark tank s13 2022 why tristen ikaika pick kevin o'leary over barbara corcoran $250k deal