'Secret Life of a Celebrity Surrogate': Release date, plot, cast and all you need to know about Lifetime's thriller Lifetime's upcoming thriller movie 'Secret Life of a Celebrity Surrogate' follows Olivia, who agrees to become a celebrity couple's surrogate. However, the truth behind the star pair's twisted life comes to light after she decides to bear their child. Will Olivia be able to protect her unborn child from Ava and her husband's toxicity? Here's everything you need to know about the movie ahead of its premiere.
Release Date

'Secret Life of a Celebrity Surrogate' will premiere on September 19 on Lifetime at 8 pm ET.
Plot

The official synopsis for the movie reads, "Charmed by the glitz and the glamour of one of Hollywood's brightest stars, Olivia Bolton agrees to become Ava Von Richter's surrogate. But behind the glamour lies the dark and twisted life of Ava and her husband. And Olivia quickly realizes she and her unborn child are in undeniable danger."
Cast
Brianne Davis
Brianne Davis is seen as Ava in the Lifetime thriller. She's an American actress popular for her roles in films such as 'Jarhead', 'Prom Night' and 'American Virgin'. On television, she has made appearances in series including 'CSI: Crime Scene Investigation', 'Entourage', 'Desperate Housewives', 'Brothers & Sisters', 'Body of Proof' and 'True Blood'.

Carrie Wampler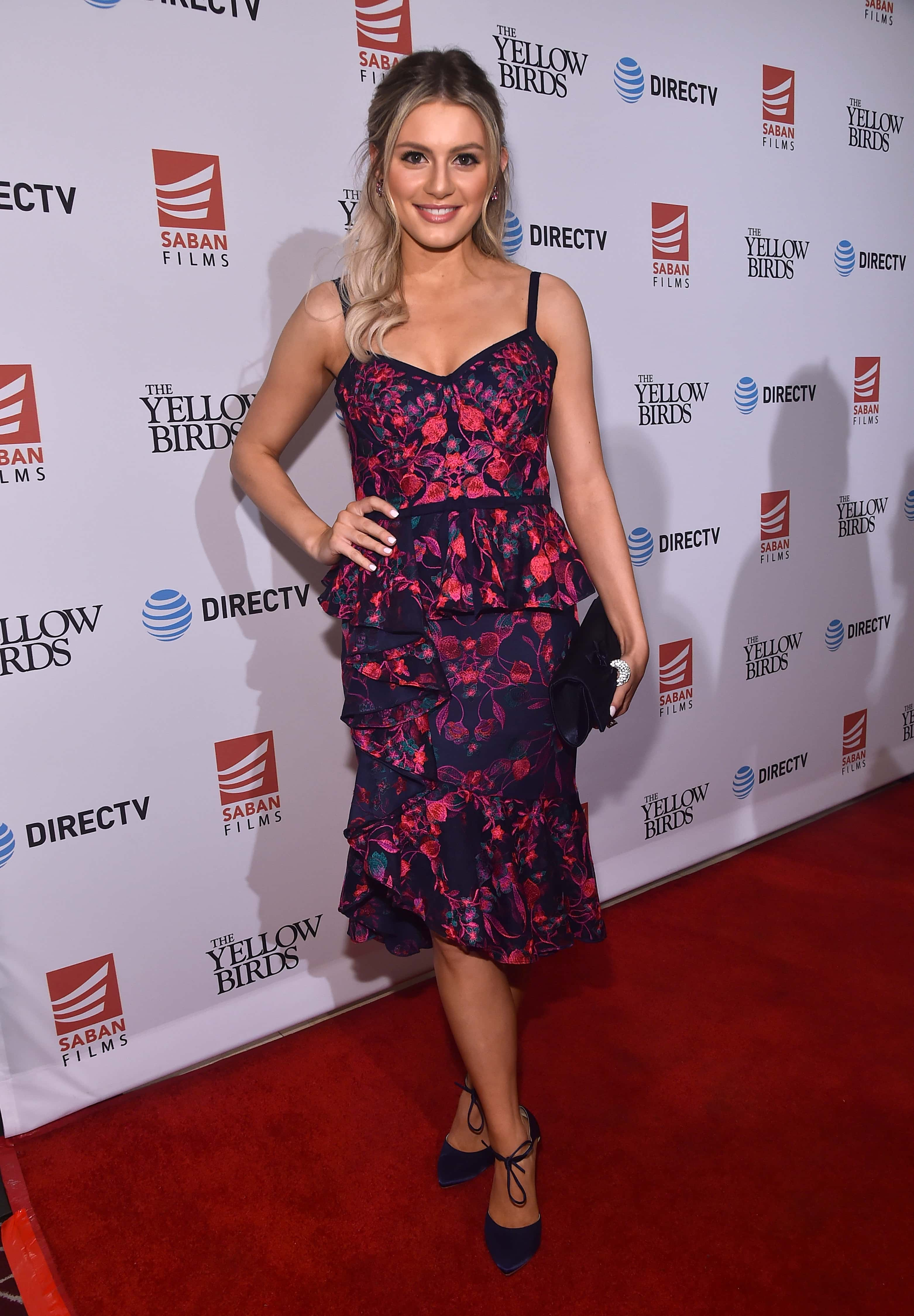 Carrie Wampler is best known for her role in the feature film 'The Yellow Birds' opposite Jennifer Aniston and Alden Ehrenreich. She is seen as Olivia in 'Secret Life of Celebrity Surrogacy'. She's appeared in HBO's hit television drama series 'Big Little Lies' alongside Reese Witherspoon and Nicole Kidman. Wampler has starred in the movie 'Maximum Ride'. She has also had a recurring role on Disney's 'Austin & Ally'.
Creators
Mark Gantt helmed the script written by Courtney Henggeler. Gantt is known for co-creating, writing, producing, and starring in the award-winning series 'Banne Way'. He made his directorial debut with 'Murder In Mexico'. Meanwhile, 'Secret Life of a Celebrity Surrogate' is produced by Ross Kohn and Nancy Leopardi, while Justin Klosky, Chuck Robbins and Logan Sugarman have executive produced it.
Trailer
The official trailer for 'Secret Life of a Celebrity Surrogate' is yet to be released by Lifetime. Watch the space for an update on the same.
If you like this, you will love these:
'Psycho Sister-in-Law'
'Killing Daddy'
'Sorority Secrets'
'Nanny Killer'
'Pyscho Granny'
Share this article:
Secret Life of a Celebrity Surrogate Release date plot cast trailer Lifetime thriller