'SEAL Team' Season 3 Episode 16 Preview: 'Last Known Location' may separate Sonny, Clay and Jason's paths After an excruciating mission this week, 'SEAL Team' may spill some chaos in the next episode. Titled 'Last Known Location', the episode seems to bring new tensions as the Bravo Team gets deployed for three months in Afghanistan.
In a new promo, Natalie Pierce (Emily Swallow) expresses her apprehensions about the distances cropping up between her and Jason. What's more, Ray Perry (Neil Brown Jr.) confronts Clay Spenser (Max Thieriot) about a harsh decision. The official summary of the episode reads, "Tensions flare on the home front, as Sonny faces disciplinary action, Clay considers a new career path and Jason faces pressure from Capt. Lindell to consider the next phase of his career, all while Bravo Team prepares for a three-month deployment in Afghanistan."
Fans are particularly concerned about what will transpire after the deployment. "DEPLOYMENT!!!!!!!! Finally. I like how they keep the same structure each season. I'm assuming Episode 21 will be something big, like Season 2's Ray rescue after parachute malfunction, and Season 1's Jason rescue after helo crash!! can't wait what's in store," one wrote.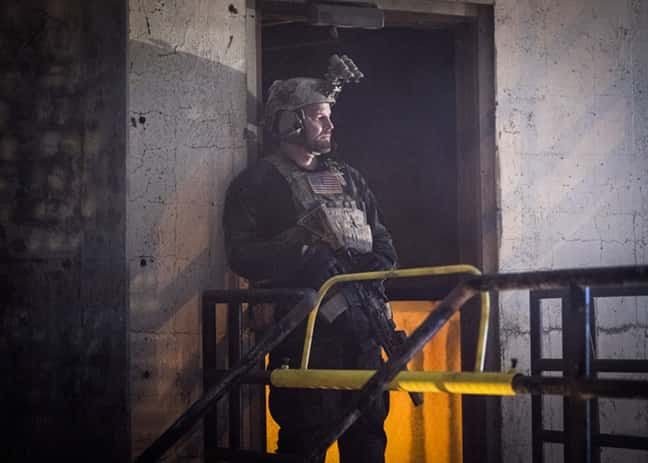 If Clay heads out towards a new path in his career, it would break many hearts. Shedding light to that, one fan wrote, "I don't like what they have written in the episode summary though. Apparently Clay is questioning his time being a Navy seal and wants an alternate career path. I'd hate to see Clay leave Bravo team for some pencil pushing job. I knew that the new woman in his life was upto no good!!"
With all the differences circling around in Jason and Natalie's world, one fan shipped Jason and Mandy Ellis (Jessica Paré). "Mandy and Jason. Make it happen already," he wrote. This is not the first time fans have shipped the two. Considering they have been friends for a long time and understand each other so well, it is high time that the showrunners let the two enter into a new phase.
Directed by Larry Teng and written by Stephen Gasper & Dana Greenblatt, the new episode of 'SEAL Team' will air on March 25, 2020 at 9 pm ET.