'Not invited': Kourtney Kardashian's ex Scott Disick won't be at her Italian castle wedding
Disick will not be present for Kourtney's special day, but their three children Mason, 12, Penelope, 9, and Reign, 7 will be attending Kourtney Kardashian and Travis Barker (R) are all set for their Italian wedding but Scott Disick (L) is not on the guest list. (Photo: @letthelordbewithyou and @kourtneykardash/Instagram)
Scott Disick is not among Kourtney Kardashian and Travis Barker's 'family and friends' who have gathered in Portofino, Italy for their big wedding this weekend. Disick will not be present for Kourtney's special day, but their three children Mason, 12, Penelope, 9, and Reign, 7 will be attending. According to TMZ, Kourtney, 42, and Travis, 46, have chosen a small group of loved ones to watch their wedding, but unsurprisingly Disick wasn't invited.

Kourtney K and Travis Barker married lawfully in a Santa Barbara courtroom but are reportedly planning a grandiose wedding once again. The couple have rented Castello Brown, a medieval home museum on a hill above Portofino harbor. "They had to legally get married first ahead of their big Italian wedding, which is happening very soon,'' a source told People. Moreover, Kris Jenner, 66, reportedly said things are private about the planned wedding while out shopping in the harbor town. Kris said to a publication, "All the details are set, and the whole family, including all the kids, are very excited," adding, "I have been sworn to secrecy…If I say one thing about a wedding, I am going to be in so much trouble!"
READ MORE
Kourtney Kardashian goes bold in RED for family dinner in Italy before third wedding with Travis Barker
Is Pete Davidson quitting SNL for reality TV? Fans say 'he getting that Kardashian money'
Meanwhile, Travis Barker, Kourtney Kardashian and their children are thought to have been in the area for a few days and were seen boarding a tender together earlier this week. In the wedding, Kourtney's sisters, Khloe and Kim Kardashian, as well as Kylie and Kendall Jenner, Kris' partner Corey Gamble, and her three children will be there. Travis Barker will be joined by his son Landon, 18, and daughter Alabama, 16, as well as his bandmates. It's also been rumored that the happy couple will host another large reception when they return to Los Angeles, however it's unknown whether Scott Disick will be invited to the LA shindig.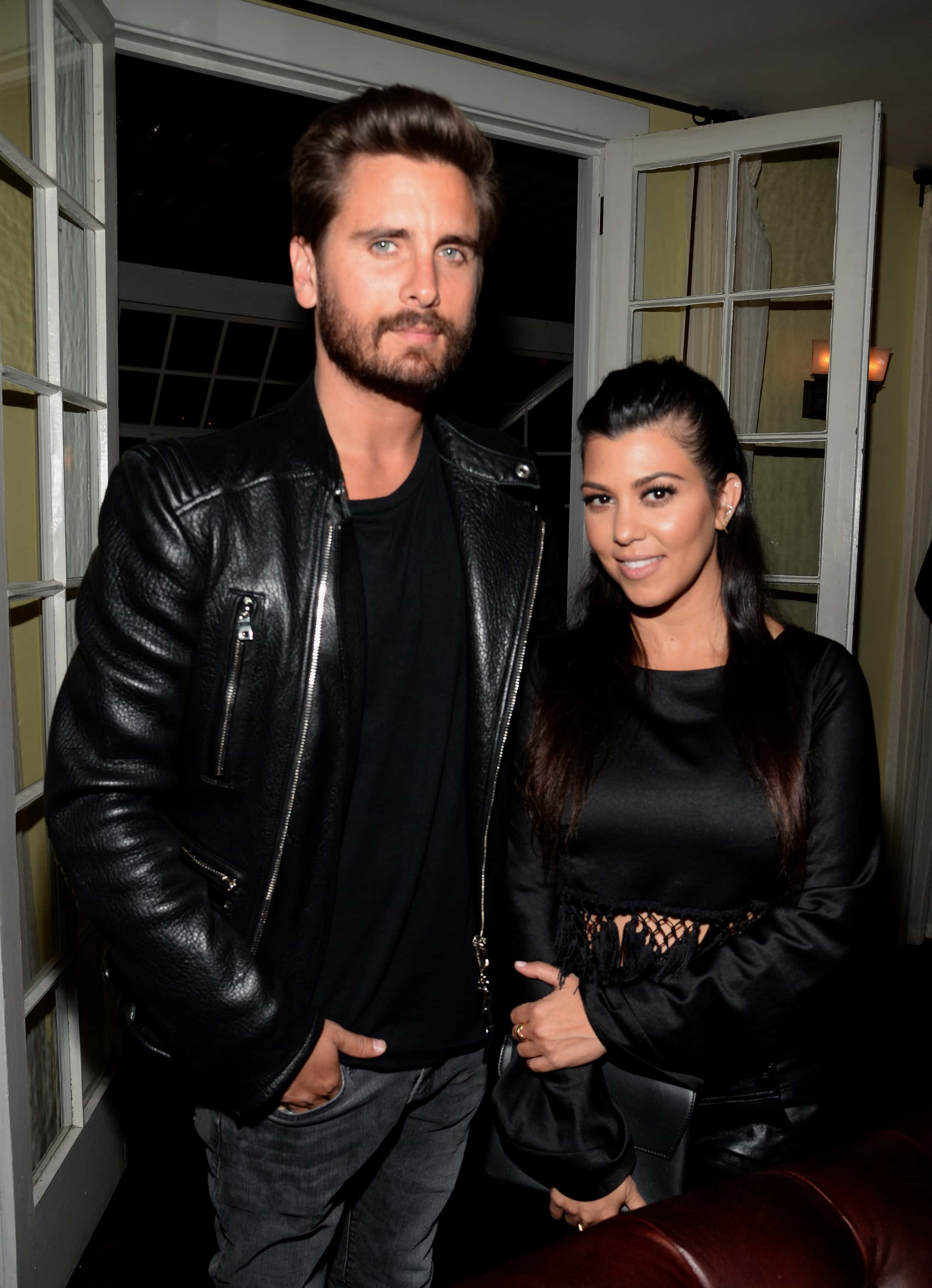 Kourtney and Disick's dating history
Kardashian and Scott Disick met during a Mexico house party organized by Joe Francis, the founder of Girls Gone Wild. Disick and Kardashian planned to marry in Las Vegas in 2007, during the first season of 'Keeping Up With the Kardashians,' but her mother Kris Jenner persuaded her to postpone the wedding. During the season finale of 'Kourtney and Kim Take New York' in 2011, Disick had intended to propose to Kourtney. Between 2005 and 2015, the pair dated on and off for over a decade before calling it quits for good.