Sarah Michelle Gellar struggling to keep daughter Charlotte, 13, away from social media until she is 'ready'
Sarah Michelle Gellar reportedly said, 'I also need to wait until she gets to a point where she understands the permanence of what you put out there' LOS ANGELES, CALIFORNIA: Sarah Michelle Gellar and her husband Freddie Prinze Jr are the poster-couple for a happy marriage in Hollywood, and that is a rare occurrence with divorces and separations abound in the industry. They have been married for 20 years and have two children, Charlotte, 13 and Rocky, 11. Every strong family unit has its disagreements and it seems the most recent topic of discussion in their household is social media.
According to a report by Aces Showbiz, Gellar, 45, has stated that of her two children, her daughter seems to be more inclined towards social media than her son. She reportedly said that her son "doesn't care" about being part of the social media world but her daughter on the other hand seems to have developed a taste for it. This has pushed Gellar to have talks with her daughter about the "permanent" nature of what she posts online on platforms such as Instagram or TikTok.
RELATED ARTICLES
Sarah Michelle Gellar's latest Instagram post termed 'fatphobic' and 'disappointing' by fans
Sarah Michelle Gellar pushes Selma Blair's wheelchair during Disneyland outing as they celebrate 20 years of friendship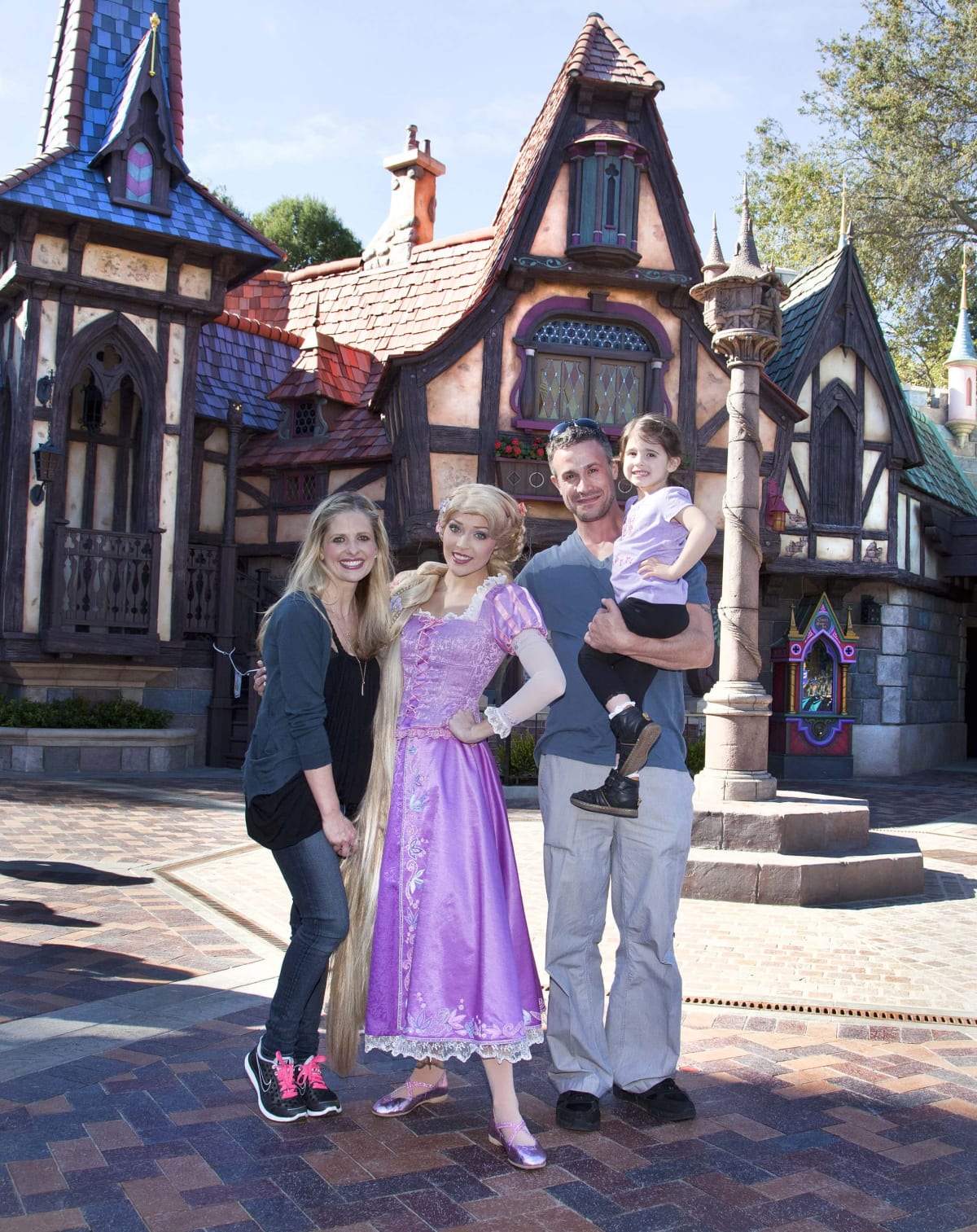 "My son doesn't care. That's not his world. It's definitely something my daughter and I discuss. It's an ever-evolving conversation. Obviously, there will be a time when I can't say no anymore because I'll be keeping her away from the way her generation communicates. But I also need to wait until she gets to a point where she understands the permanence of what you put out there," Gellar reportedly said.
The 'Buffy the Vampire Slayer' actress then went on to joke about how she was "safe" because her son doesn't seem to be overly interested in putting his life in pictures on the internet. She credits his interests in other activities like race cars and architecture for it. However, Gellar reportedly took her daughter to production sets regularly for her to develop an interest to being in front of the camera, which may have contributed to her interest in social media.
"When I [started] 'Do Revenge', I took Charlotte, and she sat on set every day, so I think it was something she felt very much a part of. Wolf Pack is something they're both excited about. My son wants to be a race car driver and an architect, so I'm totally safe there, [but] my daughter is definitely showing interest," she reportedly said.
Gellar recently posted pictures of a family vacation at Hawaii and had covered her children's faces using emojis. The post was titled, "Vacation photo dump (also know as me sitting at home trying not to get covid and looking longingly through pictures)"
Share this article:
Sarah Michelle Gellar struggling to keep daughter Charlotte, 13, away from social media until she is 'ready'