What is Ryan Seacrest's net worth? TV host bought Ellen DeGeneres's Beverly Hills mansion and many fancy cars
The 46-year-old TV personality has been hosting 'American Idol' since its inception in 2002 and he draws a massive check every month for the same Season 19 of the singing reality show 'American Idol' is all set to premiere on 2021 Valentine's Day where we will see global pop star Katy Perry, country legend Luke Bryan and legendary musician Lionel Richie reprising their roles of judging the talent hunt show. Radio and TV personality Bobby Bones will resume his role of being a mentor on the show.
Talking about the host, there are no guesses as Ryan Seacrest will be there to manage it all. Perry, Bryan and Richie might be returning for the ABC network's show for the fourth time but the 46-year-old renowned TV personality has been hosting the show since its inception in 2002 when it used to air on Fox. We take a look at his net worth and dive deep into how much money the award-winning host makes.
RELATED ARTICLES
Ryan Seacrest's trial marriage with Shayna Taylor may be the only way to save his career
American Idol host Ryan Seacrest's creepy comments to Katy Perry caught live
What is Ryan Seacrest's net worth?
With fame comes money and Seacrest earns pretty well with his exceptional hosting skills on the small screen. He is best known for his work on shows such as 'Live with Kelly and Ryan', 'American Idol', 'American Top 40' and 'On Air with Ryan'. Seacrest has received Emmy Award nominations for 'American Idol' from 2004 to 2013, and also in 2016. He scooped an Emmy award for producing Jamie Oliver's 'Food Revolution' in 2010 and was nominated again in 2012 for the same. In 2018, he also earned nods for 'Live with Kelly and Ryan' in Outstanding Talk Show Entertainment as well as Outstanding Entertainment Talk Show Host.
If we talk about his net worth, the website Celebrity Net Worth reports that the award-winning TV host is valued at a massive $450M and he draws a salary between $60 and $80M on a yearly basis. Forbes published Seacrest's earnings in 2020 as $60M. According to Celebrity Net Worth, he signed a deal for $45M to continue as the host of the singing reality show 'American Idol', which by the way made him the highest-paid reality television host at the time. If we talk about his earnings between June 2017 and June 2018, Seacrest pocketed a $74M whereas, between June 2018 and June 2019, he raked-in another $72M.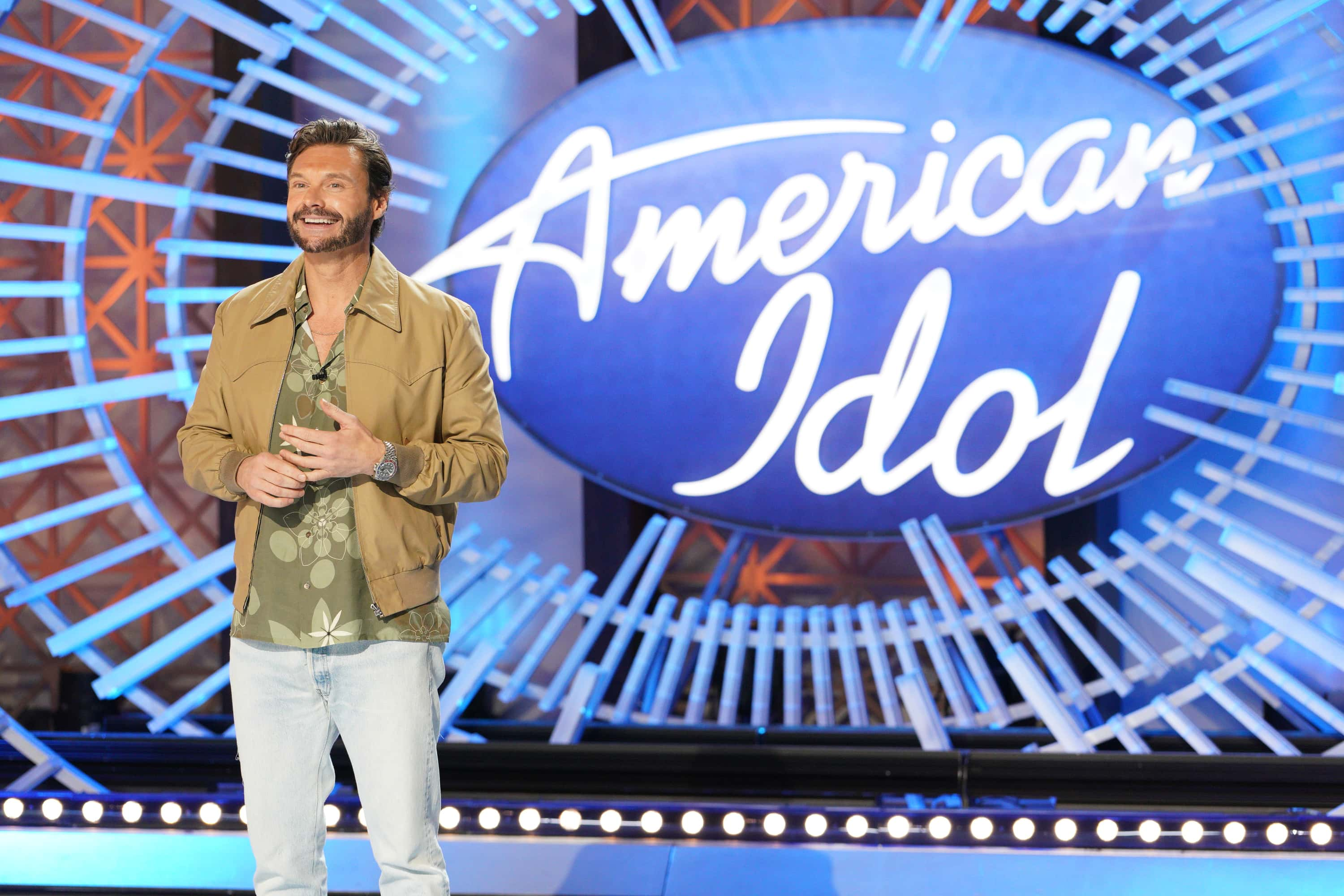 Seacrest bought Beverly Hills mansion from Ellen DeGeneres
Ellen DeGeneres bought her Beverly Hills pad in 2007 for $29M, which Seacrest bought for $36.5M in the 2011. It is also reported that Seacrest also shelled-out $2M for a property next door. His Beverly Hills mansion sprawls across 9,200 sqft and boasts of nine bedrooms, 11 bathrooms, a pool, two attached guest houses, a separate three-bedroom house and lush gardens, as reported by Celebrity Net Worth.
In 2020, the host put his house on the market for a massive $85M. Seacrest also reportedly rented a townhouse on the Upper East Side of Manhattan for $75,000 a month. He is also believed to have real estate properties in Napa, California, New York City and Italy.
Seacrest's love for expensive wheels
Like a lot of rich celebrities, Seacrest also loves splurging on expensive wheels. Seacrest's garage is full of some of the most magnificent cars. According to Celebrity Cars Blog, the TV host drives a Bentley, a Range Rover along with an Aston Martin DB9 and Mercedes Benz S-Class.
Share this article:
What is Ryan Seacrest's net worth? TV host bought Ellen DeGeneres's Beverly Hills mansion and many fancy cars