Rudy Giuliani's ex-wife Judith opens up on former mayor's fall from grace, calls him 'power addict' The former wife of Rudy Giuliani has called him out in a new interview. Judith Giuliani alleged that the politician is addicted to power and limelight, and does not shy away from making appearances on clownish TV shows in an Inside Edition program that will air on Tuesday, September 13.

The 67-year-old, who was married to Rudy for sixteen years, also claimed that "We, for a long time, were a very good team. Then things changed." Judith revealed that things changed over the years since the time she tied the knot with Rudy in 2003. Recalling the year when they got married, the former medical sales executive said that at the time Rudy was still famous as America's Mayor for his works as the 107th Mayor of New York City from 1994 to 2001.
READ MORE
Is Rudy Giuliani under Jack in the Box costume? Here's why 'The Masked Singer' fans think so
Who is Judith Giuliani? Rudy Giuliani's ex-wife claims he owes her $260K in divorce settlement
He was also well-regarded at the time for his handling of the 9/11 crisis. However, she pointed out that now he's not the same man anymore. "I can certainly tell you - the person you see now is not the man I married," Judith asserted, who divorced him in 2019.
Elsewhere in the interview, Judith shed some light on the time when she first met Rudy in 2000, who was married to his second wife Donna Hanover. She said, "I was in no way the other woman. The whole world knew Donna was living on one side of Gracie Mansion, and he was living on the other."
Later, Judith shared that the twist in Rudy's life as well as in their relationship came in 2008 when he tried to bid for the Republican presidential nomination but lost against John McCain. Then former president Donald Trump, a close friend, came into the scene and helped her then-husband. She noted, "We stayed at Mar-A-Lago. We were given a place to go where Rudy could have sanctuary and recover."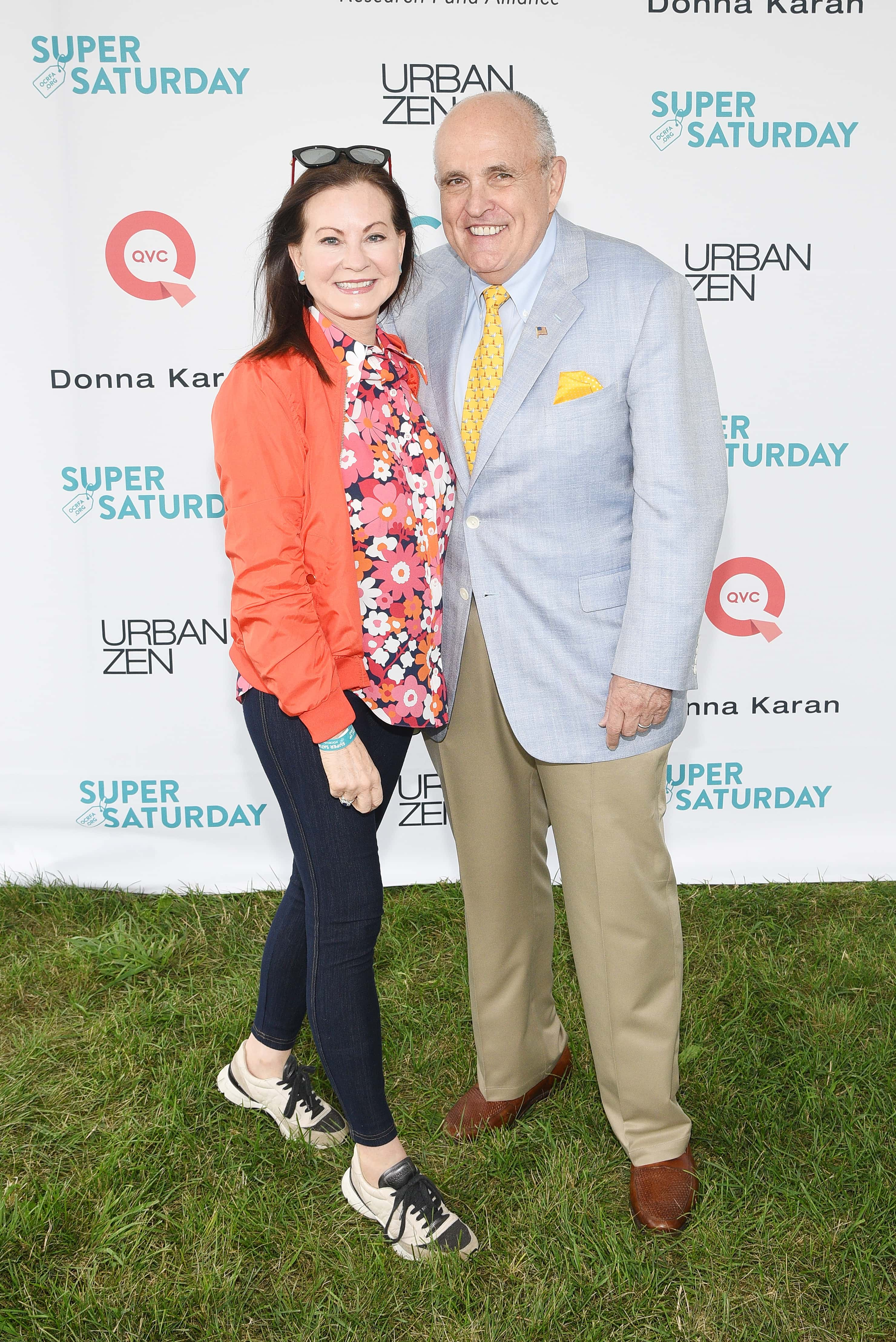 In 2018, Rudy was offered to be Trump's lawyer. Commenting on the change of events, Judith added, "There becomes this thing I watched happen to him – that power just becomes extremely addictive. One of the other things Rudy also loves is the limelight."

When the former nurse, who is suing Rudy for $260K in a divorce settlement, was reportedly asked, "From America's hero to now a man whose hair dye is running down his face, what happened?" she replied: "It breaks my heart. It's sad." She also mentioned Rudy's appearance on 'The Masked Singer' in April.
She said, "The guy I married would not have gone on 'The Masked Singer.' I just thought it was rather silly for someone in his position," before insisting that "it's not possible Rudy is broke. He has been paid for multiple media appearances. He was paid a small fortune to go on 'The Masked Singer' as well as other things. He's not broke."
This comes as a book named 'Giuliani: The Rise and Tragic Fall of America's Mayor' has been released recently. It is written by Andrew Kirtzman, who cited Judith in his book saying: "What, I knew as a nurse, was a clinical depression," after Rudy lost his 2008 bid. The author added as reported by The Guardian, "She said he started to drink more heavily. While Giuliani was always fond of drinking scotch with his cigars while holding court at the Grand Havana or Club Mac, his friends never considered him a problem drinker. Judith felt he was drinking to dull the pain."