Insiders fear for Queen's fragile health as she waits on 'tenterhooks' for Meghan and Harry's next NUKE Following the Duke and Duchess of Sussex's arrival in the United Kingdom on Saturday, September 3, 2022, royal insiders and commentators are mocking Harry and Meghan, calling them "tragic and delusional" for their remarks, which have put the royal family on high alert. The couple's jibes are also taking their "toll" on the Queen, who, according to the Daily Mail, is "on tenterhooks" for the "next nuclear bomb."
The couple, who are in the UK for the third time this year, are traveling for various charities, including this month's One Young World summit. This trip follows Meghan's tell-all interview with The Cut, in which she made some startling revelations, including her brief experience as a royal after marriage. Now, several royal insiders claim that attacking the royal family is "good for business" for the Sussexes.
READ MORE
If you thought Meghan Markle's interview with The Cut was sycophantic, you need to read between the lines... it's scathing
Internet slams Meghan Markle as 'entitled narcissist' for whingeing about struggle to afford $14M Montecito home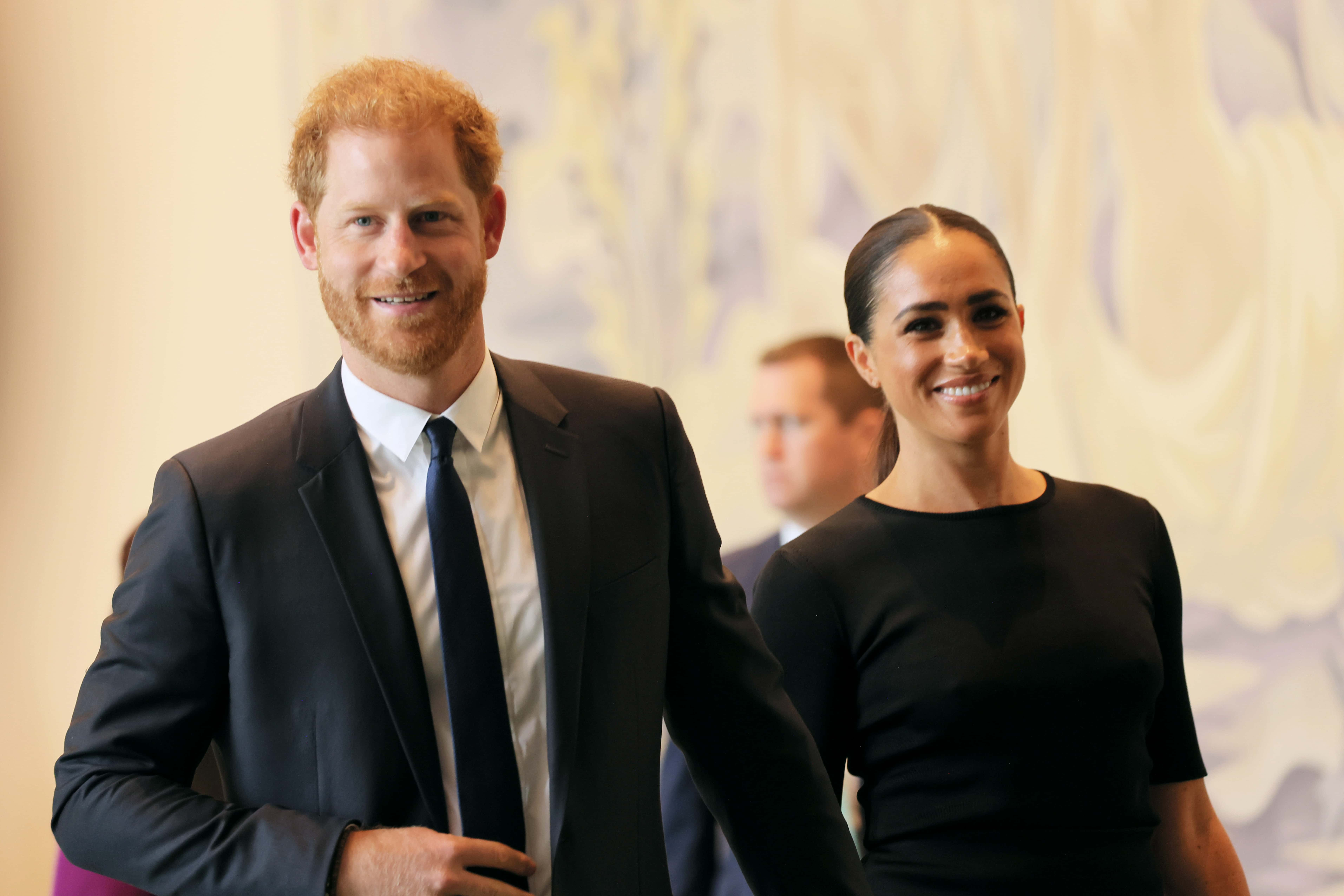 According to the source, Prince Charles, after a partially healed relationship with his youngest, also feels these attacks as "painful". Some others have also questioned the status of the relationship between father and son after Markle claimed in her podcast that Harry had "lost," a statement that many took to mean that Harry had lost his father to the fallout.
Meghan and Harry are also being criticized for constantly adding to the rift, and many suggest that they "rail against the system as much as they still do" in order to boost their 'brand'. According to The Sunday Times, one palace insider said, "Everyone hoped they would go off to be financially independent, pursue their philanthropic endeavors and be happy - and that is going their own way, they might no longer feel the need to rail against the system as much as they still do. But then the star power of them requires an association with the Royal Family, and the fuel on those flames is the family discord."
The sensational claims made by Meghan of her wedding to the British Royalty being celebrated on the streets of South Africa in a manner similar to Mandela's release from prison has also been criticized. Sources have rubbished the claim, adding, "The whole thing is just staggering. Nelson Mandela? Who's next, Gandhi? There are simply no words for the delusion and tragedy of it all."
Notably, there are some who claim that there are lingering fears about the Queen's health, as reported by the Daily Mail. Sources claim that the 96-year-old monarch has canceled a number of public outings and appearances due to her health concerns. She also does not appreciate having to watch what the Sussexes say next.
Many have also commented on the strain on Prince Charles, who spent much time with his grandchildren Archie and Lilibet during the Sussexes' visit to the UK for the Platinum Jubilee in June. "For two years, there has been a steady stream of really challenging things said about a man who cannot [publicly] defend himself to a couple he obviously loves and misses. That is incredibly difficult on a personal level. He is completely bewildered by why his son, whom he loves deeply, feels this is the way to go about managing family relationships," said one insider.
In the UK, the couple is currently unlikely to meet the Queen at Balmoral, according to one source. It is also believed that they will stay at their Windsor home, Frogmore Cottage, but it is unclear if there will be a reunion with the two brothers, William and Harry. The Duke and Duchess of Cambridge reside just 380 feet away at Adelaide Cottage