'RHOP' Spoilers: Candiace Bassett slams Ashley Darby for spreading Wendy Osefo marriage rumors It looks like the truce between Candiace Dillard Bassett and Ashley Darby might come to a screeching halt very soon. The 'Real Housewives of Potomac' stars have always had a very rocky relationship, but the housewives briefly decided to put their differences aside and be cordial to each other for the sake of the other ladies in the group. But it didn't take too long for the ladies to return to square one and once again lock horns.
The preview clip for 'RHOP' Season 6 episode 7 features Ashley and Candiace getting into a huge fight which ends with Candiace demanding Ashley to leave the premises. In the next frame, we see Ashley quietly leaving. If you are wondering what reignited this cold war between the two housewives, then we got you covered. Hint, it involves the resident messy queen of 'RHOP' aka Gizelle Bryant.
RELATED ARTICLES
Who is Wendy Osefo's husband Eddie? 'RHOP' star snuffs out rumors about spouse's cheating
'RHOP': What is Wendy Osefo's storyline? Fans wonder as she meddles in Ashley Darby and Candiace Bassett's fight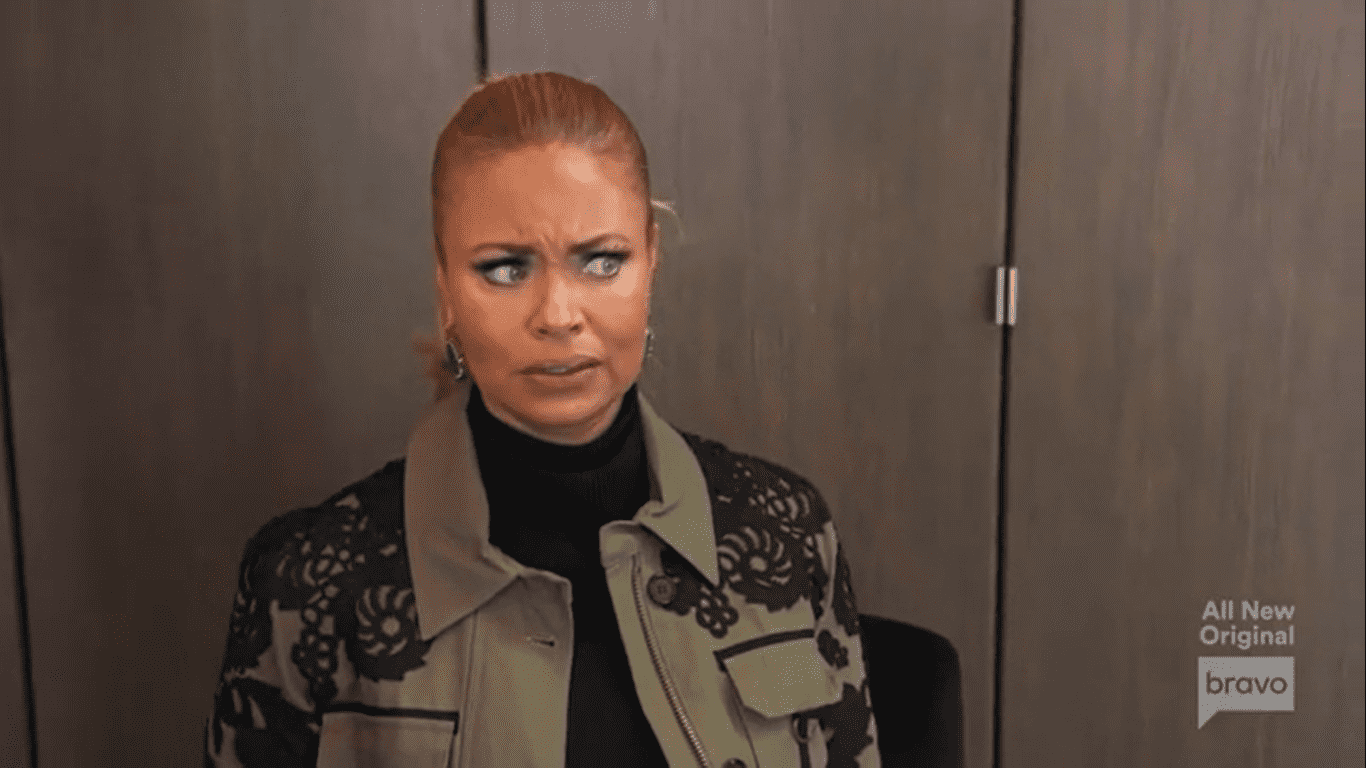 Candiace invited the ladies for a small getaway to Williamsburg, but conveniently excluding extending the invite to Ashley. In her green room interview, Candiace claimed that she forgot about Ashley and added that her co-star would anyway be busy with her newborn baby so it makes no sense to bother her with an invite. However, Gizelle took it upon herself to not only inform Ashley about the trip but also invite her to join them as her guest. To everybody's surprise, Ashley agreed to join them for a day.
The upcoming episode will feature Ashley dropping in and creating chaos. Ashley pulls Wendy Osefo aside and tells her about the rumors of her husband Eddie Osefo's infidelity. Ashley reveals to Wendy that Gizelle told her about the rumors and also adds that their co-star was wondering if these cheating allegations had something to do with Wendy getting plastic surgeries.
Wendy was appalled on hearing what Gizelle was telling everybody about her family behind her back. Wendy is shown warning Gizelle to never discuss her family with others. The tension between Wendy and Gizlee clearly turned the fun vacation into a tense battleground. Candace, who is the hostess of the trip was unhappy about the change in the mood and corners Ashley and confronts her for bringing in her messy energy into the group during their vacation. Candiace was so upset that she asks Ashley to leave immediately.
It looks like there will be a lot more drama between Candiace and Ashley, alongside the rising tension between Wendy and Gizelle. We can't wait to watch how everything plays out between these ladies on season 6 of 'RHOP'.
'Real Housewives of Potomac' Season 6 airs every Sunday at 8/7c on Bravo.