Regina King tributes late son and 'guiding light' Ian Alexander Jr on first anniversary of tragic death If you or someone you know is considering suicide, please contact the National Suicide Hotline at 1-800-273-TALK (8255).
LOS ANGELES, CALIFORNIA: Regina King honored her beloved son Ian Alexander Jr one year after he took his own life at the young age of 26. He was the acclaimed thespian's only son, whom she shared with her ex-husband, record producer Ian Alexander Sr.
Ian followed in his father's footsteps and became a professional DJ. His mother, now 52, shared an emotional tribute to him on her Instagram page late Thursday evening, January 19, posting a video of an orange sky lantern she lit in honor of what would have been Ian's 27th birthday.
ALSO READ
Why role models like Regina King and Brandee Evans displayed their 'natural hair' at virtual Emmys matters
Emma Roberts and ex Garrett Hedlund celebrate their 'Angel Boy' Rhodes' 2nd birthday with precious tribute
"January 19th is Ian's Worthday," King wrote. "As we still process his physical absence, we celebrate his presence. We are all in different places on the planet … so is Ian. His spirit is the thread that connects us." The Oscar winner explained how the orange hue of the candlelit paper lantern had a special meaning for her late son. "Of course, orange is your favorite color," she remarked, "It's the fire and the calm." King added, "I see you in everything I breathe. My absolute favorite thing about myself is being …. Regina the mother of Ian the GodKing. Continue to shine bright, my guiding light."
It's worth noting that this is the first time the actress has posted to her Instagram since her son's demise on January 20, 2022 -- just a day after he turned 26. His heartbroken family offered a statement to People at the time of his death. "Our family is devastated at the deepest level by the loss of Ian," they wrote. "He is such a bright light who cared so deeply about the happiness of others. Our family asks for respectful consideration during this private time. Thank you." King previously told the magazine that Ian was "an amazing young man."
King, despite scaling heights as an actor and director, always considered Ian her biggest source of pride. She separated from Ian Alexander Sr in 2007 after nine years of marriage and later admitted being a single parent wasn't easy. However, she insisted nothing was stronger than the love she had for her son. "You don't know what unconditional love is. You may say you do, but if you don't have a child, you don't know what that is," she explained. "When you experience it, it's the most fulfilling [thing] ever." The mother-son duo even had matching tattoos on their arms that read "unconditional love" in Aramaic.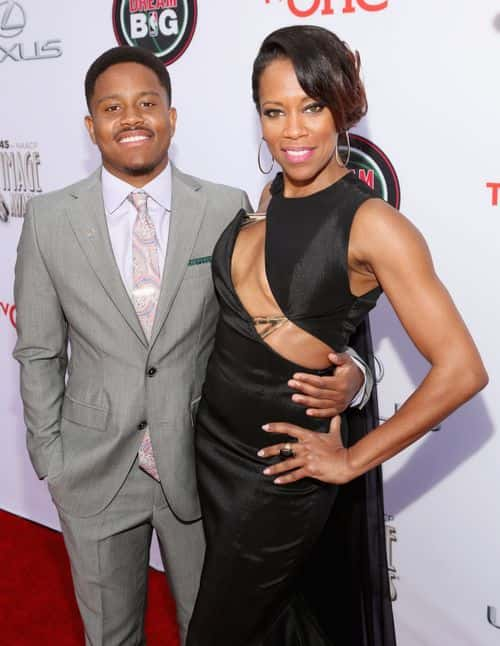 Tributes poured in from across the globe upon the news of Ian's passing. Many celebrities offered their condolences to King as she grieved the unfathomable loss. The actress's post on Friday also drew similar comments from stars including Tracee Ellis Ross, Octavia Spencer, Tabitha Brown, Julianne Moore, Sarah Paulson, Ava DuVernay, and Holly Robinson Peete among others, all of whom sent their love and support her way, People reported.
Share this article:
Regina King tributes late son and 'guiding light' Ian Alexander Jr on first anniversary of tragic death