Prince Harry and Meghan Markle buck tradition, decline to make son Archie's birth certificate public The Duke and Duchess of Sussex, Prince Harry and wife Meghan Markle, will not be making the birth certificate of their newborn son, Archie Harrison, public. As of now, one week has passed but the details of his delivery still remains hushed up with very little revealed.
The public knows Archie Harrison Mountbatten-Windsor was born weighing 7lb 3oz at 5.26 am on Monday, May 6, as revealed by the official Instagram page of the Duke and Duchess of Sussex - but other than that, not much is known. We are yet to find out where the birth took place or who was present to help deliver the baby, who has been announced seventh in line to the throne. Traditionally, the Buckingham Palace mentions the names of all the consultants and their hospitals in the proclamation posted outside the palace, but the royal couple is yet to reveal them.
The Sunday Telegraph also reports that the royal couple - who got married last May - has chosen to keep these informations about the new arrival's birth a secret even longer, and has submitted the birth certificate only to the local registrar. Daily Mail, however, shares that the Duchess is believed to have been taken to London's Portland Hospital, even though she originally wanted a home birth.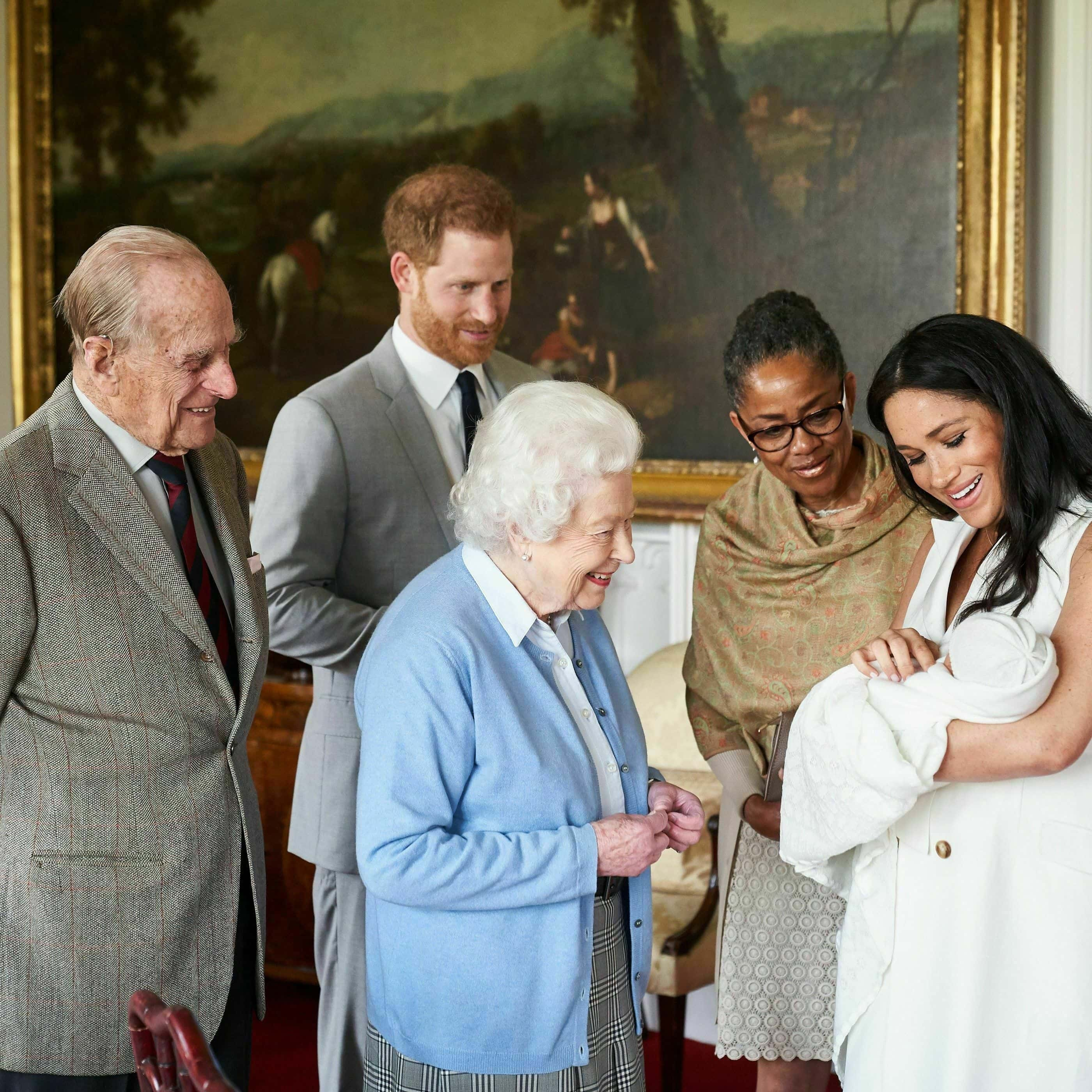 Childbirth packages at the Portland Hospital start at £15,000 and can cost up to £20,000, Mail reported. It is believed that Jeannie Yoon, 56, a consultant obstetrician and gynecologist based at the private Lister Hospital in Chelsea, who also delivers babies at Portland, was involved with the Duchess' delivery. The Mail on Sunday approached Dr. Yoon this Friday at her home in north London, where she reportedly smiled and said: "I'm not meant to make any comment at all, sorry. I'm not allowed to say anything at all."
This decision to keep these little details a secret is a striking contrast to the Duchess of Cambridge, Kate Middleton, who had Prince George, Princess Charlotte, and Prince Louis at the Lindo Wing. Each time, she posed for photos with the new baby on the steps outside. She and her husband, Prince William, had also included the name of the consultants in the proclamation outside the palace. All 23 staff involved in the deliveries of both Prince George and Princess Charlotte were invited to a Royal garden party as a gesture of thanks. The very public party was held in 2016.