Prince Harry crowed about Taliban kill count to boost his security at UK taxpayers' expense, expert says LOS ANGELES, CALIFORNIA: Prince Harry has reportedly been accused of deliberately claiming he killed 25 Taliban fighters in order to secure extra security at the UK taxpayers' expense.
The Duke of Sussex, 38, in his memoir 'Spare', revealed that he killed 25 Taliban fighters during his second tour of duty in Afghanistan. "It seemed to me essential not to be afraid of that number. So my number is 25. It's not a number that fills me with satisfaction, but nor does it embarrass me," Harry claimed in the book. He also noted that he did not see the his victims as real "people" but rather as "chess pieces removed from the board."
RELATED NEWS
Prince Harry goes where no royal has as he labels 'SHAMEFUL' Prince Andrew scandal
Prince Harry's memoir 'Spare' reveals he contacted psychic to reach his late mother Princess Diana
Harry's explosive revelations have sparked a ferocious response from army officials, with many suggesting that Harry may have thought describing his heroics during his two tours in Afghanistan would help his case. Harry is currently warring with the Home Office over his security detail in the UK.
Reflecting on Harry's claims, Dr Alan Mendoza, executive director of the Henry Jackson Society think tank, claimed that Harry purposely included the incendiary remarks to push for more security for him and his family. "Prince Harry's claims about the number of Taliban he may have killed - whether true or not - seem calculated to achieve just one objective: to secure extra security for himself at the UK taxpayer's expense," Dr Mendoza told The Sun. Specializing in defense, terror and extremism, he added, "In truth, he is no more or less of a target than before. All he has succeeded in doing is to allow a despicable regime a free PR hit in response to his poorly framed comments."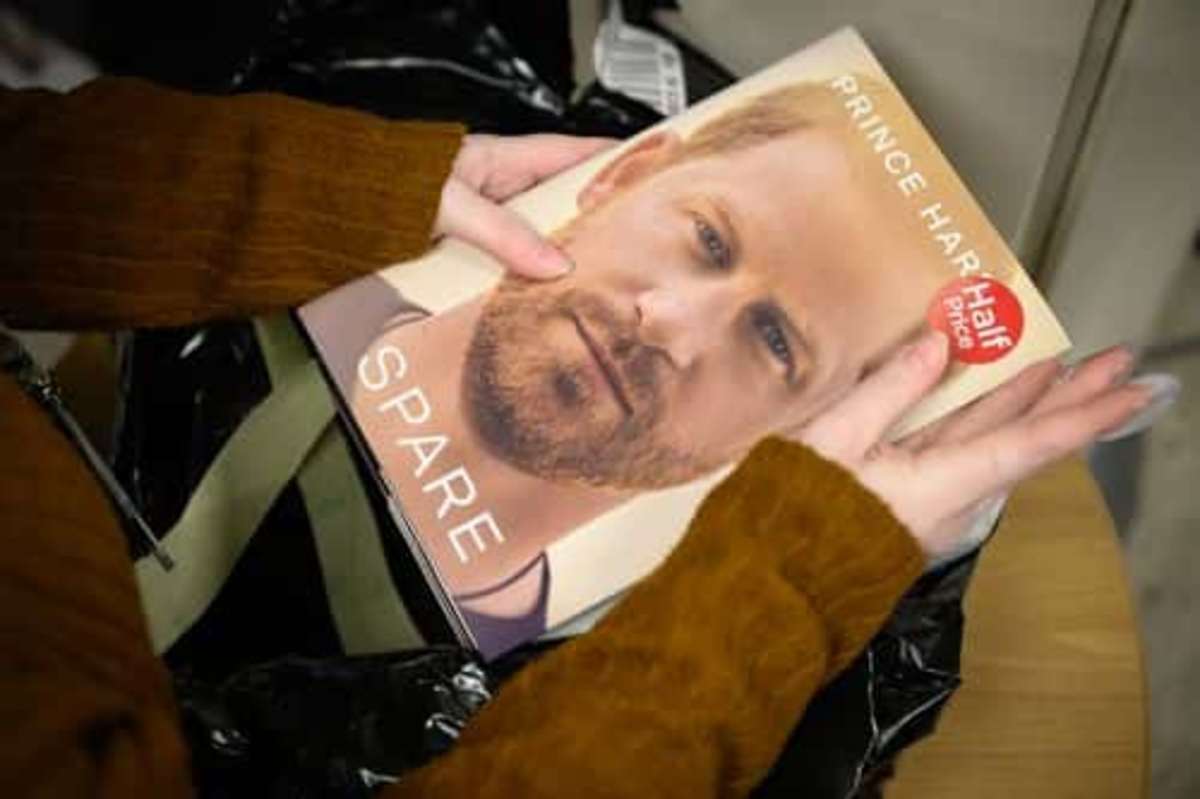 Previously, royal expert Richard Fitzwilliams also suggested that Harry's revelations could be seen as a calculated attempt "to get the security he feels he needs when he visits Britain."
"It occurred to me that he might be using this highly unusual admission to pressurize the Home Office into granting him what he wants, either to pay for round-the-clock police protection when he is here, or, alternatively, to be favorably assessed for taxpayer-funded security which he lost when he and Meghan stepped down as senior working royals," Fitzwilliams told Daily Mail, adding, "He is challenging the Home Office in court on this issue at the moment, the level of threat is assessed by the Executive Committee for Royalty and Public Figures (Ravec), which falls under the Home Office."
Harry's shocking claims also created risk for westerners who have stayed in Kabul. Animal charity boss Pen Farthing revealed earlier that he had been forced to flee the city over fear of reprisals. Ex-Army chief Colonel Richard Kemp branded the Duke of Sussex's comments as a "betrayal" and stated that he had exposed the armed forces, himself and his family to heightened threats.
---
1/3- Mr. Harry! The ones you killed were not chess pieces, they were humans; they had families who were waiting for their return. Among the killers of Afghans, not many have your decency to reveal their conscience and confess to their war crimes. pic.twitter.com/zjDwoDmCN1

— Anas Haqqani(انس حقاني) (@AnasHaqqani313) January 6, 2023
---
Earlier this week, enraged Taliban official Anas Haqqani responded to Harry's admission with a tweet reading, "Mr. Harry! The ones you killed were not chess pieces, they were humans… these atrocities will be remembered in the history of humanity." Suhail Shaheen, head of the Taliban's political office, also weighed in and declared that Harry had "committed a crime against humanity."
Share this article:
Prince Harry crowed about Taliban kill count to boost his security at UK taxpayers' expense, expert says