How did Pete Davidson react to Ariana Grande's wedding to Dalton Gomez? Comedian has 'moved on', is happy for ex Two years ago, Ariana Grande left her fans thrilled and stunned by sporting the giant rock 'SNL' star Pete Davidson had asked her to marry him with. Unfortunately, their engagement never transpired to the next big step, but Grande once again left her fans surprised and jazzed as she seems to have finally tied the knot.
Her ex-boyfriend, currently dating Phoebe Dynevor, has not only 'moved on' from Grande but also feels like it's quite not his place to make a grand 'public gesture' and steal the thunder from the couple's wedding. Davidson and Grande were the hit thing back in 2018. Their relationship wasn't as long-lived as fans had initially dreamed it would be, but it was entertaining, adorable, and intense - like most of Grande's relationships that usually have her fans' full support and swooning. The SNL comedian has been the only boyfriend who had earned the honor of being Grande's fiance until came along the $20 million worth real estate agent Dalton Gomez who has been glued to the songstress all quarantine.
RELATED ARTICLES
Ariana Grande and Dalton Gomez relationship timeline: How cute quarantine affair blossomed into a forever bond
Did Pete Davidson get married? Actor quashes claims he wedded 'childhood friend' Michelle: 'Not a word is true'
'Pete has moved on'
Grande and Gomez reportedly tied the knot over the weekend of May 15, with reps for the singer confirming the news to People magazine on May 17. It was a 'tiny', 'intimate' wedding - as many would agree it should be given the state from the pandemic. They are expected to have tied the knot surrounded by family and other close friends and loved ones, with the ceremony taking place at the multi-million mansion Grande bought from Ellen DeGeneres. And Davidson seems to be every bit thrilled for the couple, as sources confirmed he wants her to be happy.
"Pete has moved on from Ariana but he without a shadow of a doubt wants her to be happy and he assumes she must be if she is now married," a source close to the comedian exclusively shared with Hollywood Life. As for those wondering when Grande's ex will congratulate her on a public platform, sources tell the outlet: "He doesn't feel like it is his place to make a public gesture about but also assumes he will be asked about it down the road but the fact remains."
The comedian has made no official statements regarding his ex's wedding.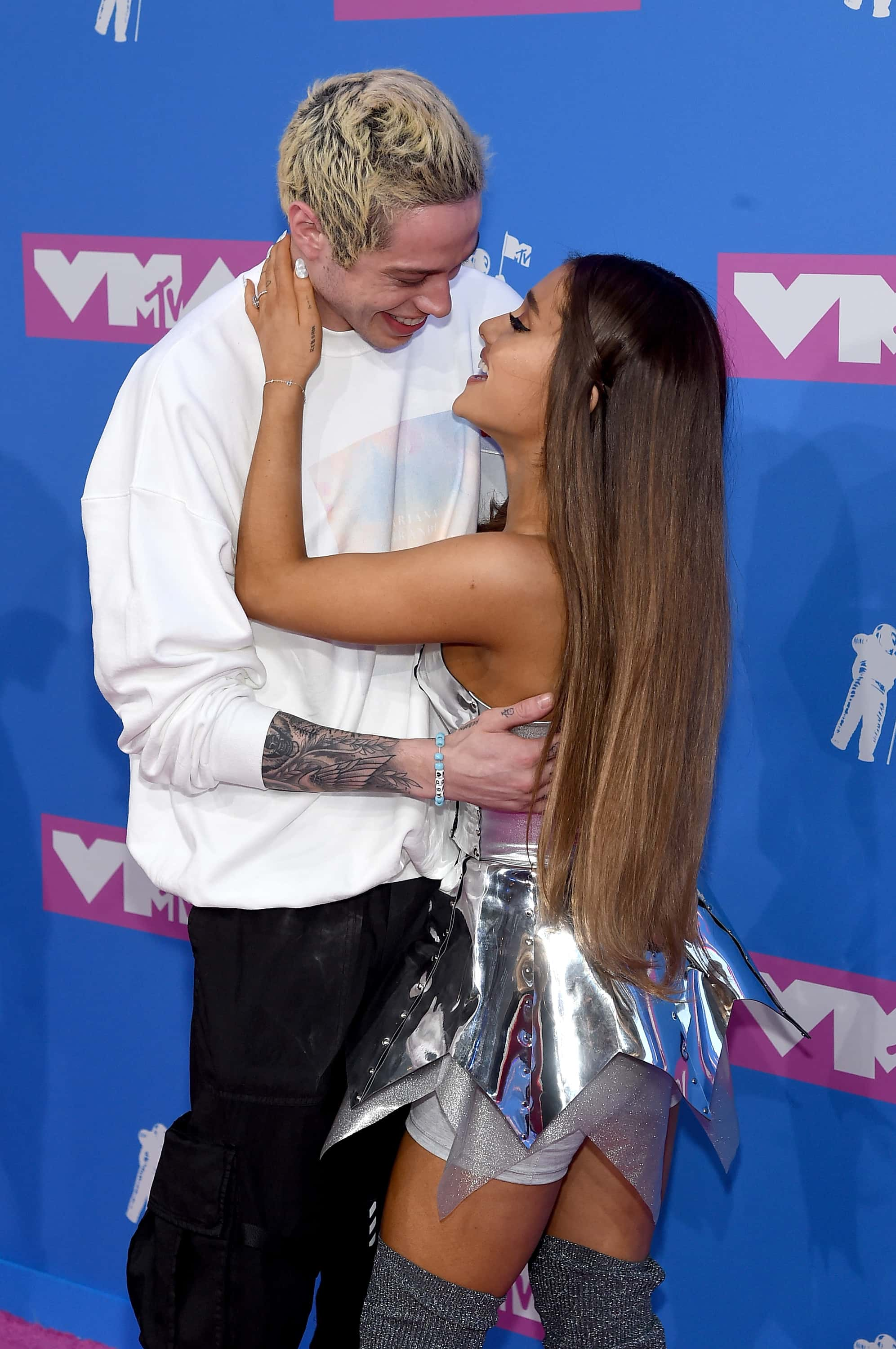 Pete's relationships after Ariana
The insider explains: "He is happy that she is happy and he wishes her the best because he doesn't have any ill will towards her and he wouldn't expect her to have any for him if and when the shoe is on a different foot and he gets married down the line. It is all good." This of course refers to Davidson's new romance with 'Bridgerton' leading lady Phoebe Dynevor that sparked just this year, although engagement rumors are far, far away. But before Dynevor came along and after his split from Grande, Davidson had also rumouredly dated numerous big stars, like Kate Beckinsale, Margaret Qualley and Kaia Gerber.
Sources have also assured the outlet that Davidson is anything but heartbroken over this new development in his ex's life. "Of course Pete's happy for Ariana and wishes her the best," reveals another insider to the outlet. About the three years, it's been since they broke up, the insider claimed: "A lot of time has passed since they were together and they've both dated other people since they went their separate ways."