'Peaky Blinders' season 5: Thomas loved Grace, adored May, but let's be honest, he needs Jesse Eden to face the Fascists Thomas Shelby (Cillian Murphy), the patriarch of BBC One's cult classic, 'Peaky Blinders', has some serious issue with women, and it is no secret. A former war-hero, shell shocked by the petrifying experiences of war, Thomas likes to be alone and only seeks company when it is time for business. As the second, yet the head, of the Shelby family, he is probably the only stable-headed man in the family since his elder brother Arthur (Paul Anderson) and youngest brother, the late John Shelby (Joe Cole), are basically the spoilt brats of the clan. Yet over the course of the last four seasons, Thomas has fallen in and out of love, but his love is of a different kind. 
Although we do have a new mistress, to be played by Anya-Taylor Joy, coming to Small Heath, Birmingham, in Season 5, let's take a look at the relationships Thomas had earlier maintained with Grace (Annabelle Wallis), May Carleton (Charlotte Riley), and Jesse Eden (Charlie Murphy). However, we are ruling out Lizzie (Natasha O'Keeffe) here, since she is already a member of the Shelby family by having given birth to a child with Thomas. 
1. Grace Helen Burgess
She was probably the only woman whom Thomas had loved without purpose. Although intially he did have a purpose. Grace had posed as a barmaid, who could enchant anyone with her voice, but she could also secretly sling a gun at the blink of an eye and never miss a target. As she worked at The Garrison Pub, which was Thomas' usual place of business and murder, he thought it fit that befriending a barmaid who could easily convince anyone into doing anything would help him in his business. However, soon he discovered her true identity as a spy but by then, they were both head-over-heels for each other, and Thomas being a man of sincere emotions couldn't let go of Grace. 
They did get married but that didn't last more than a night since Grace was shot dead by the Russians the moment she took her vows. Following her death, Thomas was left alone with their only son, Charlie, and ever since, his relationship with women solely stuck to business. 
2. May Fitz Carleton
If Grace was the woman Thomas loved, May was the woman he would respect, and later adore. May was a bored, rich widow whom Thomas met at an auction, and charmed by his good looks and bad boy stature May was immediately attracted to him; so much that she offered him to train his horse. Being a gypsy, Thomas did not need May to train his horse but he needed her for the powerful associates who she had in her company. They immediately embark on a romantic affair but Thomas soon realized that May was not any ordinary woman he could fool around with. She came from a family of Dukes and Lords, and her place in society was way up on the ladder while Thomas was still struggling to make it up the social ladder.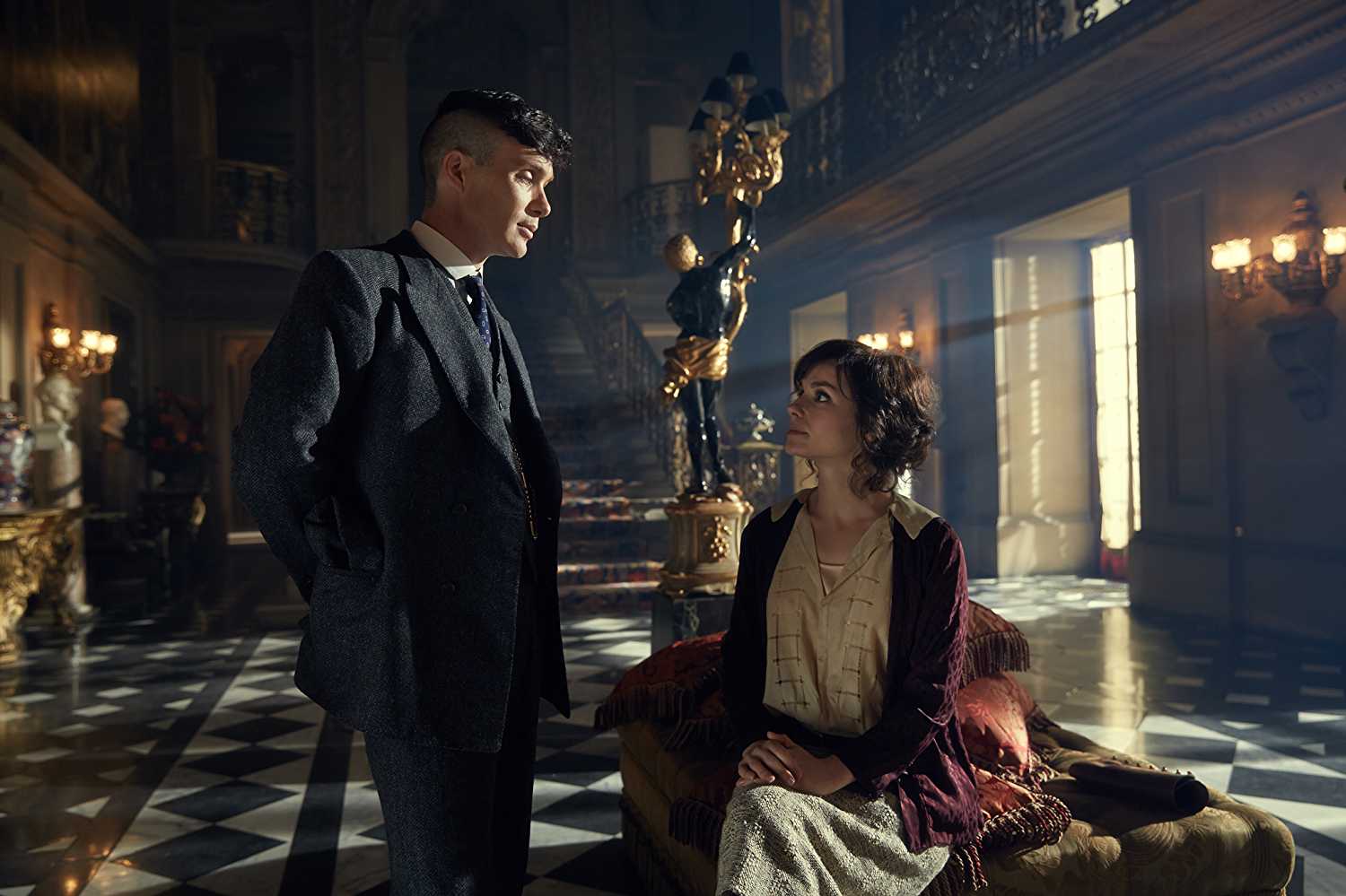 Their affair ended on an absurd note, and though May was a recurring presence in his life, Thomas maintained a formal relationship with her. She was the only woman he looked up to and did not want her to involve in his dirty business. May might not return in Season 5, but let's hope that she will at least be a memory as long as Thomas rides his favorite horse, named Grace. 
3. Jesse Eden
Thomas Shelby's exploitive nature and his tendency to treat women like his slaves found prominence in his relationship with the Communist leader, Jesse Eden. The indomitable woman walked into the Shelby automobile factory demanding equal pay for all women and men, but soon she became a sacrificial lamb for Thomas. The two discovered that they shared the common pain of their lovers' death, and Jesse revealed that Thomas' former lover, Greta Jurossi, who he was supposed to marry before the First World War, was actually her friend. Thomas took up the opportunity to lure her into his trap, and as she began to confide in him about all the functions of the Communist party, he used the opportunity to inform the Parliament about the party's upcoming revolution. 
Thomas' loyalty towards the government, led him to becoming a Member of the Parliament towards the end of Season 4. It was only at this moment, that Jesse realized her mistake of trusting a man like Thomas who only treated her as a stepping stone for his own success. 
However, considering the fact that Thomas is about to face-off with the Fascist leader, Oswald Mosley (Sam Claflin), in Season 5 chances are that he will once again seek Jesse's help. If Jesse will give in this time or not depends on her but we are pretty sure that Thomas will need his army of Communists if he wants to survive in front of the dauntless Fascist Mosley. 'Peaky Blinders' Season 5 is set to return this year in Spring on BBC One, but a release date has not yet confirmed.