Pamela Anderson and Dan Hayhurst's love story: How 'Baywatch' star fell for her bodyguard amid Covid-19 lockdown
'Baywatch' star Pamela Anderson married her bodyguard Dan Hayhurst on Christmas Eve 2020 after spending the entire Coronavirus lockdown period together Former 'Baywatch' TV show star Pamela Anderson has officially tied the knot with her bodyguard Dan Hayhurst on Christmas Eve last year at her home on Vancouver Island. According to a source close to the actress, the 53-year-old Anderson is the happiest she has ever been in a long time.
Anderson fell in love with her boyfriend Hayhurts during the Coronavirus lockdown. Everyone was asked to stay at home and it looks like the lockdown has worked in Anderson's favor. Anderson told Daily Mail that she met Hayhurst at the beginning of the lockdown in 2020 and since then, they have been together 24/7. Anderson added that they fell head over heels with each other and their union is a natural fit.
Wedding
Anderson and Hayhurst share a bond over animals. Anderson recently made a generous donation towards a local animal sanctuary whereas Hayhurst dedicated his hours to building a new barn for the animals.
Anderson and Hayhurst chose to have an intimate wedding with no friends or family present. Due to the ongoing pandemic, their guest list was pretty limited. According to the media outlet, the 'Scary Movie 3' actress did not have even have bridesmaids. Anderson and Hayhurst's traditional wedding took place in the backyard of her countryside property on the east side of Vancouver Island.
"I was married on the property I bought from my grandparents 25 years ago. This is where my parents were married, and they are still together. I feel like I've come full circle," Anderson told Daily Mail.
Dating history
Anderson rose to fame after being selected as the February 1990 Playmate of the Month for Playboy magazine. Her high-profile relationships have been making headlines ever since.
Pamela Anderson and Tommy Lee Jones
Anderson married musician Tommy Lee Jones in February 1995, after knowing him only for three months. The highly-publicized relationship caught media attention for two primary reasons — Anderson's leaked sex tape and how Lee was sentenced to six months in jail after getting arrested for spousal abuse. From their three years of marriage, the couple has two sons: Brandon Thomas and Dylan Jagger.
Anderson and Lee divorced in 1998.
Pamela Anderson and Marcus Schenkenberg
Anderson was engaged to Swedish model Schenkenberg from 2000 to 2001.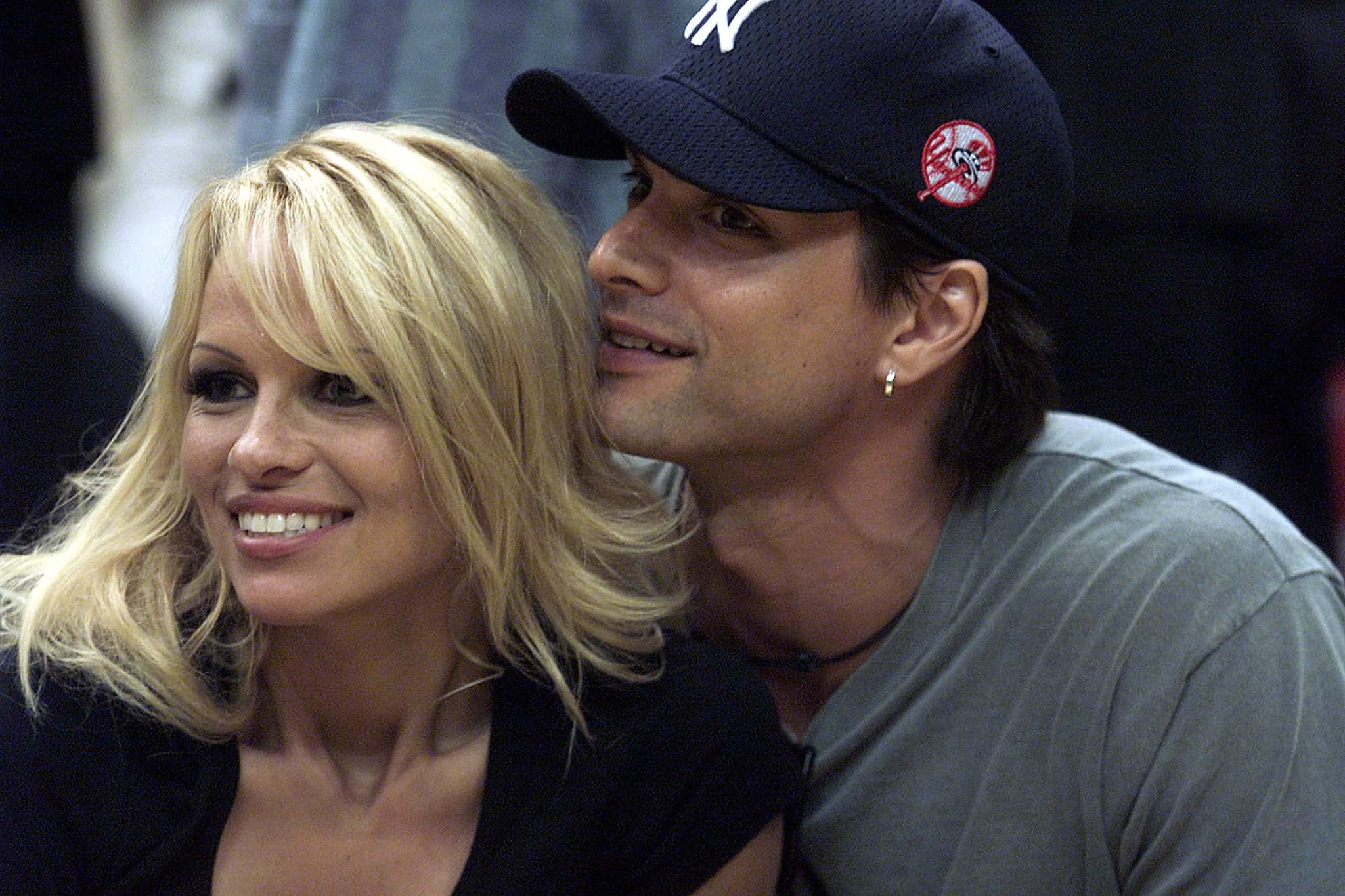 Pamela Anderson and Kid Rock
Shortly after ending her engagement with Schenkenberg, Anderson started seeing 'All Summer Long' singer Rock. The couple got engaged in 2002 but split a year later. However, she announced that she would marry Rock on July 29, 2006, on a yacht near Saint-Tropez, France.
It was announced in November 2006 that Anderson had miscarried while in Vancouver, where she was filming 'Blonde and Blonder'. She filed for divorce from Kid Rock 17 days later.
Pamela Anderson and Rick Salomon
The 'Barb Wire' movie star tied the knots with producer Salomon in October 2007 at The Mirage in Las Vegas. However, the couple separated the following December but gave their relationship yet another chance in 2014, when they married each other for the second time.
Anderson and Saloman parted ways in April 2015.
Pamela Anderson and Jon Peters
Anderson married Hollywood producer Peters on January 20, 2020. Anderson announced a month later that she has separated from Peters, known for producing movies like 'Wild Wild West', 'Ali', 'Superman Returns', and 'A Star Is Born'. Anderson, however, added that she was never legally married to Peters.
"I wasn't married. No... I'm a romantic. I think I'm an easy target. And I think people just live in fear... I don't know what that was about, but I think fear really played a lot into it," Anderson said back then.
Share this article:
Pamela Anderson and Dan Hayhurst's love story: How 'Baywatch' star fell for her bodyguard amid Covid-19 lockdown