Oscars 2019: Netflix wins its very first Academy Awards as Alfonso Cuaron's 'Roma' wins Best Cinematography
After all that controversy that Netflix made sure 'Roma' was a part of, the film has proved that it is truly a standalone piece. Netflix just had its first award at the 91st Academy Awards, 2019, with director Alfonso Cuaron's 'Roma' winning in the Best Cinematography category. The award was presented to Cuaron by Tyler Perry. Although the movie has been at the center of controversies even before it was released, let's just say 'Roma' has proved that good cinema will always stand apart from all the ongoing politics in the film industry. However, 'Roma' did have its fair share of help from the streaming network which had received immense backlash for sinking $20m into a marketing blitz targeting 7,902 Academy members.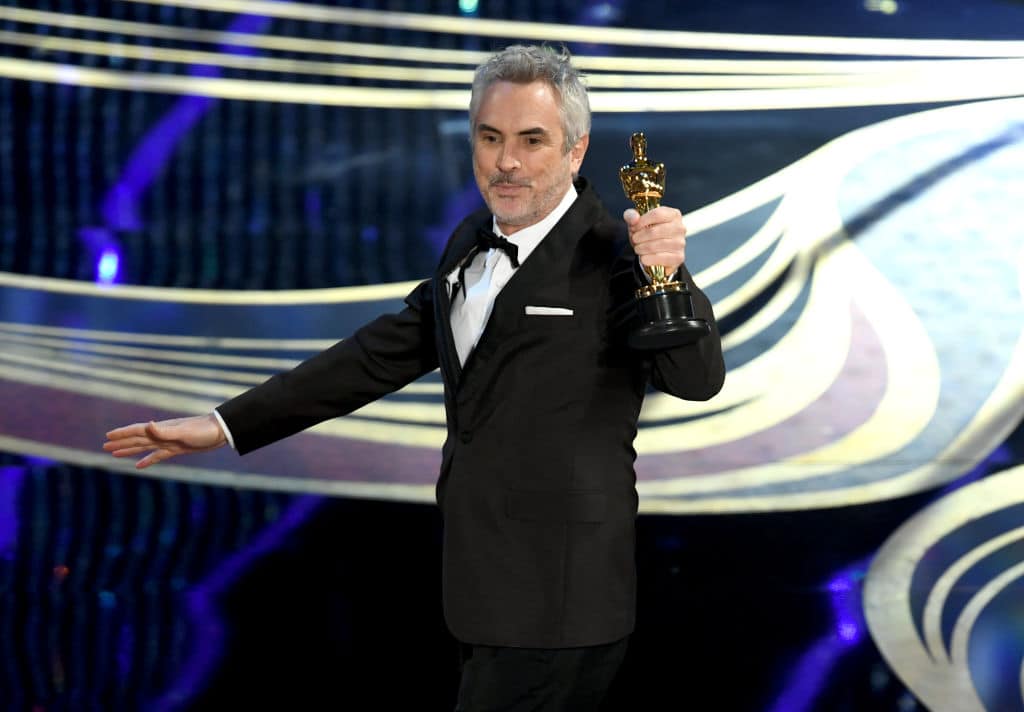 We already know that the film's lead actress Yalitza Aparicio has become the poster girl of Hollywood over the past few months, and the events of the film were hosted by some A-listed celebrities such as Angelina Jolie and Charlize Theron. In fact, reportedly, influential film writers were in a way bribed with Oaxacan dark chocolates accompanied by a letter from Aparicio, the official $175 Roma book and a poster signed by Cuarón.  Probably none of this would have even made it to the final stage had it not been for awards strategist, Lisa Taback, who was hired by Netflix last July. Roma's four wins at the Baftas, including Best Film, helped install it as a favorite for Oscar's top prize.
Aubrey Plaza's Spirit Awards Monologue also took a swipe at Netflix for its desire to fit into everything silver screen, instead of remaining content with its own streaming services. Plaza mentioned, " I do love movies. I truly believe that people should see them how they are meant to be seen. In the theaters! And I know, I know, if the movie you poured your soul into it on Netflix it will be seen by millions of people as they scroll past it finding the show about folding socks into squares. 'Tidying up' or 'Roma'? Either way, you're going to watch a show about people cleaning up shit, so who cares."
However, criticisms aside, 'Roma' truly deserves the awards for its breathtaking frame and its daring yet ambitious attempt to capture the story in greyscale. So will 'Roma' win it for the Best Pictures, too? Let's find out. 
But before that Roma has now won the Best Language Film. Set in 1970, Roma is a semi-autobiographical drama revolving around the journey of a domestic worker in the political turmoil of 1970s Mexico. The film is dedicated to Cuaron's real-life nanny who played a very important role in raising him. "I grew up watching foreign language films and learning so much from them and being inspired, Cuaron said on stage. 
Roma is the first Mexican film to win the award in Best Foreign Language category at the Oscars. The film was pitted against Cold War (Poland), Never Look Away (German), Capernaum (Lebanon) and Shoplifters (Japan).