Netflix 'Sweet Girl': Release date, spoilers and all about Jason Momoa's action thriller Jason Momoa achieved a lot of success after playing Khal Drogo on the blockbuster HBO series 'Game of Thrones' and hasn't looked back since. The actor has been showing immense talent in recent years and has shown why he is the one to watch out for.

The 'Aquaman' star is set to showcase his acting skills in his upcoming Netflix movie 'Sweet Girl'. The movie revolves around a devastated husband named Ray Cooper (Momoa), who vows to bring justice to the people responsible for his wife's death while protecting the only family he has left, his daughter Rachel (Isabela Merced).
RELATED ARTICLES
Jason Momoa tells world leaders to 'stop half-assing it' and take action against climate change: 'We need the Earth to survive'
'See' star Jason Momoa was hooked to the script by 3rd page: 'It was really beautifully written, it's an honor'
This will be Momoa's second association with Netflix. From 2016 to 2018, the actor was a part of the show titled 'Frontier', which was internationally distributed by the streaming giant.

The star was recently seen in 'Zack Snyder's Justice League', which turned out to be a huge success for him and will be next seen in Denis Villeneuve's 'Dune'. So, it seems Momoa is carrying forward his golden run in Hollywood with some big releases in near future.

Here's everything we know about the upcoming Netflix movie 'Sweet Girl'.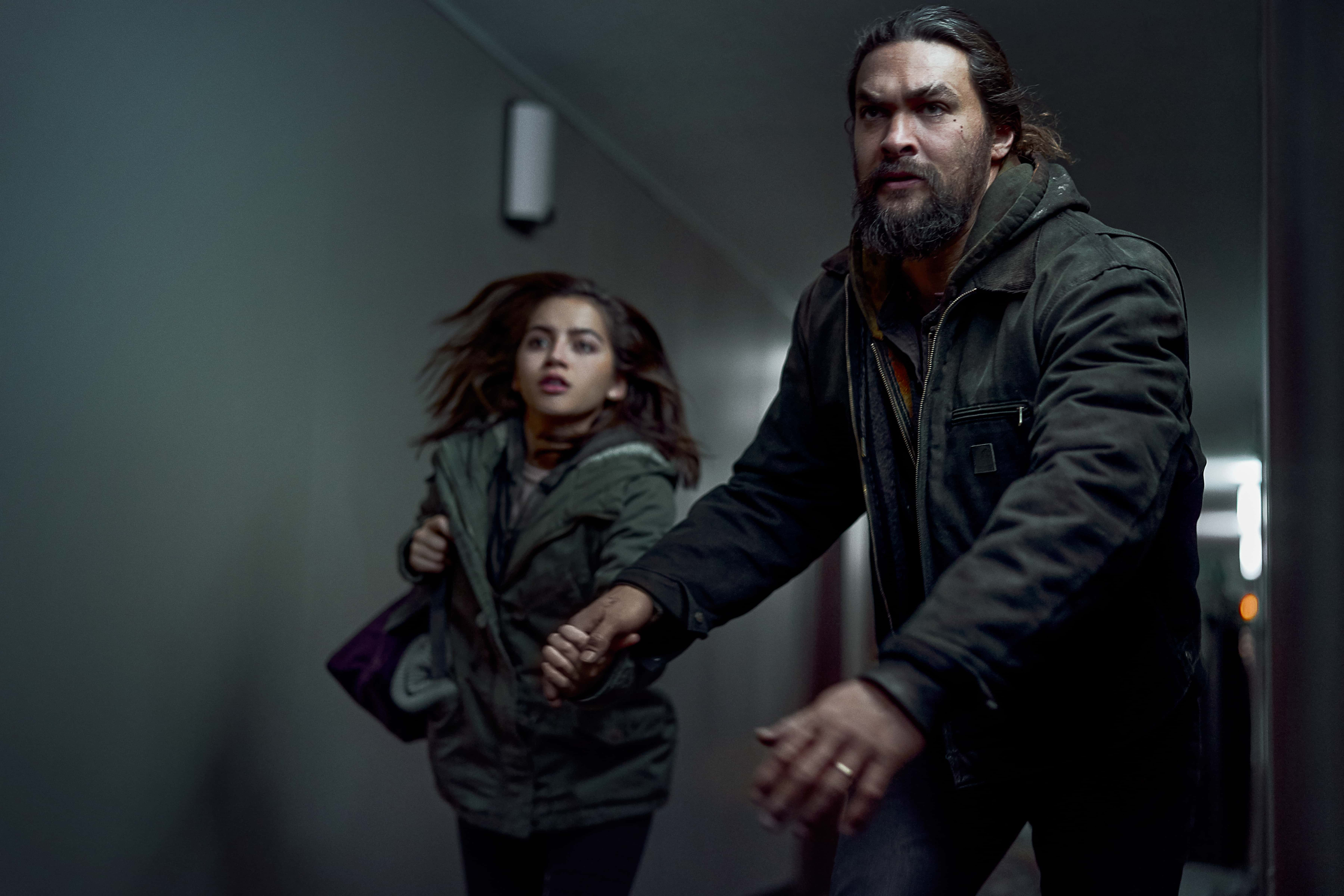 Release date and how to watch
The upcoming action-thriller movie will be premiering exclusively on Netflix on Friday, August 20, at 3 am EST. Viewers can subscribe to Netflix directly, via a mobile app store (App Store, Google Play). You can also watch it by signing up for the platform's free trial. Apart from that, viewers can also opt for different subscription plans provided by the streaming giant.
Plot
"Devoted family man Ray Cooper, vows justice against the pharmaceutical company responsible for pulling a potentially life-saving drug from the market just before his wife (Adria Arjona) dies from cancer. But when his search for the truth leads to a deadly encounter that puts Ray and his daughter Rachel (Isabela Merced) in harm's way, Ray's mission turns into a quest for vengeance in order to protect the only family he has left."
Cast
The cast of the movie is led by Jason Momoa who plays the role of Ray Cooper in the movie. Momoa made his acting debut with 'Baywatch: Hawaii' in 1999 and also reprised his role as Jason Ioane in the TV movie. However, he received his first major acting role in 2011 with 'Conan the Barbarian' and went on to star in HBO's 'Game of Thrones' which completely changed his life. He is also a part of the DCEU and plays Aquaman.

On the other hand, Isabela Merced will be playing his daughter (Rachel) in the movie. Isabela started acting at the young age of 12 and worked on various projects. In 2019, she became the first actress to play Dora the Explorer in a live-action movie based on the character.
Other actors to appear in the movie are Amy Brenneman (Diane Morgan), Adria Arjona (Ray's wife and Rachel's mother), Raza Jaffrey (Shah), and Reggie Lee (Angelo Soto).
Creators
The movie is being helmed by Brian Andrew Mendoza while the story has been penned by the trio of Philip Eisner, Gregg Hurwitz, and Will Staples.
Mendoza has been a frequent collaborator with Momoa and they have worked with each other in three other titles previously. 'Road to Paloma', 'Braven' and 'Frontier' are three projects that the duo has worked together on.
Apart from Momoa and Mendoza, Brad Peyton also serves as a producer on the movie.
Trailer
You can watch the trailer here.
If you like this, you will love these
'Aquaman'

'See'

'The Red Road'

'Gunpowder Milkshake'

'Heat'