Did 'Bling Empire' star Anna Shay sexually harass her security guard? Here's how billionaire's case was settled 'Bling Empire' star Anna Shay has allegedly been sued by a former security guard who claimed that she sexually harassed and threatened to kill her son Kenny, a court document revealed to The Sun. According to a document submitted to David Zerbib, who was 33 years old at the time of being harassed, he was hired to perform "security services" for the fun-loving, four-times-married Netflix star from January to March 2015, during which it was claimed: "Defendant Shay did sexually harass Plaintiff." The documents also stated: "The acts of harassment included but were not limited to, sexual advances, inquiries of a sexual nature, flirtation, comments of a sexual nature, attempts to be alone with Plaintiff, and other forms of sexual harassment which created a hostile work environment." According to The Sun report, "Plaintiff was subjected to death threats" by Anna's only son, Kenny.
RELATED ARTICLES
Christine Chiu and Anna Shay: Who is richer? Sneak peek into 'Bling Empire' stars' massive net worth and rivalry
What is Kim Lee's net worth? Meet the 'Bling Empire' star and international DJ dubbed 'Asian Kylie Jenner'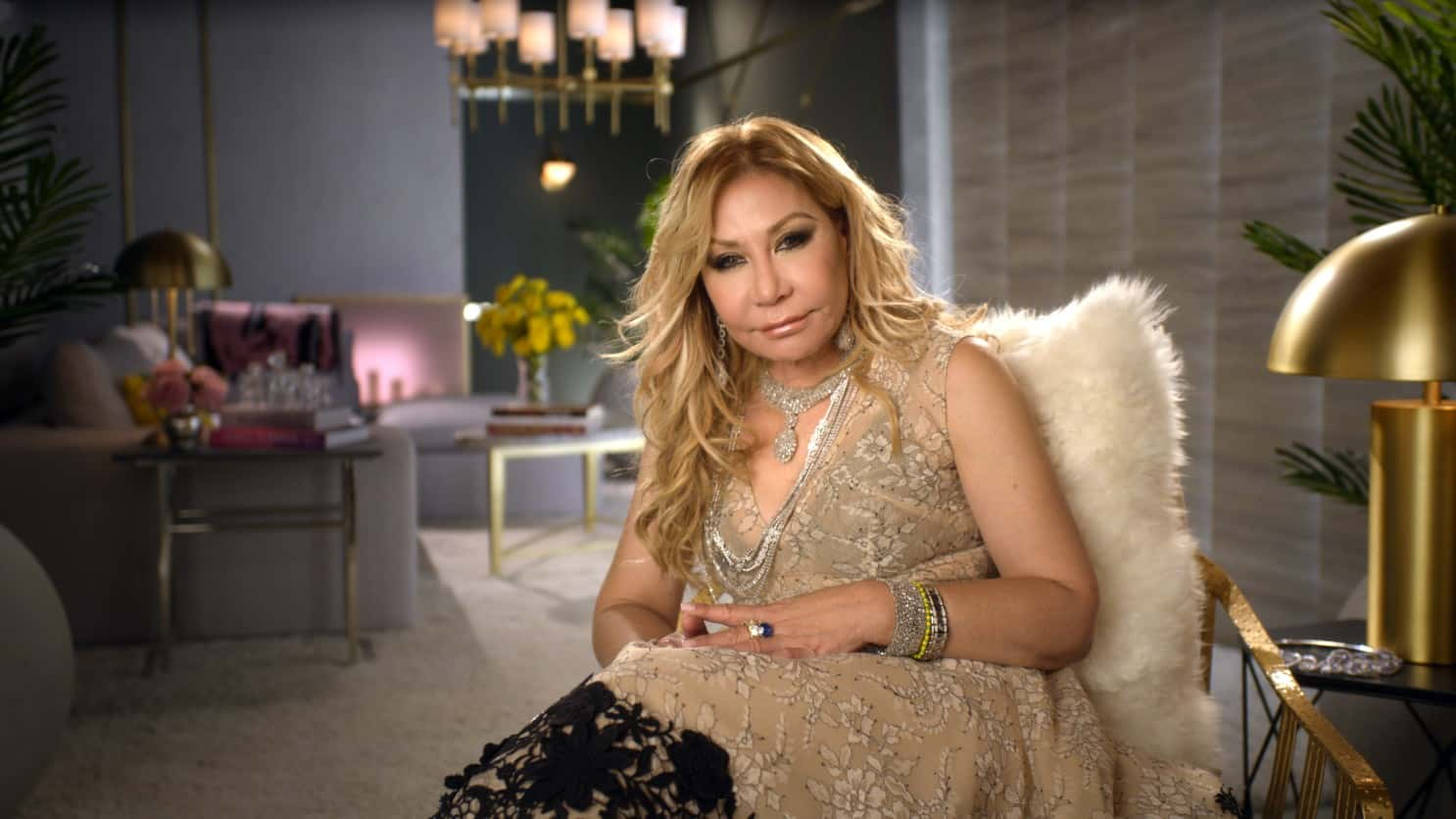 In a separate document responding to the claims, also obtained by The Sun, Anna, whose net worth is estimated to be $600 million insisted she "denies each and every allegation of the Complaint". Anna's wealth came from her father, Edward Shay, who was a billionaire weapons maker. The paperwork submitted by David Zerbib also claimed he suffered "severe emotional injuries, anxiety, distress, humiliation and depression" and that he was also owed more than $100,000 in unpaid wages.
Zerbib claimed that Anna had prevented him from picking up his car, which he left parked at her $16 million Beverly Hills villa after he quit his job. He added he retrieved his car after a week but had to rent a hire car, which he says in the documents he also wanted her to pay for. Zerbib demanded damages and his costs paid, while Anna wanted his claims thrown out. This case was settled out of court in 2016 and officially "dismissed with prejudice," meaning it can never go before a court again.
In the first episode of the Netflix reality show, which follows the lavish lives of a rich group of Asian and Asian-American friends in Los Angeles, Shay is introduced in her Beverly Hills estate, dressed in a ballgown while hitting a sledgehammer into one of the walls of her walk-in closet. Cast member Kane Lim narrates the peculiar scene. "Anna Shay is half-Japanese and half-Russian and super, super wealthy," Lim begins during his confessional. "Her money comes from weapons," he continues, as Shay takes another wack at her wall with the sledgehammer. "Her father sells bombs, guns, defense technology, and it's worth like, a few billion," he adds.