Inside Morgan Evans' relationship with Kelsea Ballerini as he reveals feeling 'lonely' after divorce
'I don't do know [if I'm ready to date],' Evans said about moving forward LOS ANGELES, CALIFORNIA: Famous Australian singer-songwriter Morgan Evans recently disclosed how he is managing his life after separating from his wife of five years, Kelsea Ballerini, on the 2022 Country Music Association Awards red carpet on Wednesday, November 9.
"One of the hardest parts [of going through a divorce] is how lonely it feels," the 37-year-old told Access Hollywood. "It's strangely comforting to realize that so many other people have been through it, which I didn't." The Australian wrote a "very personal" and "kind of heavy" song about his relationship status, titled 'Over for You', which dropped last month. "It's been a rough few months in my life," Evans told the outlet about the inspiration behind his songwriting. "Writing this song just really helped me sort through a lot of that."
READ MORE
Inside Reba McEntire's relationship with Rex Linn as singer dazzles in dreamy blue velvet gown at CMA Awards
'It was really hard': Jennifer Aniston reveals her journey trying to get pregnant via IVF
Evans and Ballerini announced their divorce earlier this year. "Friends, I've always tried my best to share my life with you in a real and vulnerable way, while also protecting layers of my personal life as they unfold," the "Hole in the Bottle" songstress wrote via her Instagram Story in August. "This is now public record so I wanted you to hear from me directly that I am going through a divorce."
Ballerini continued at the time: "This deeply difficult decision is the result of a journey of love, growth, and effort that ultimately has come to an end. It's hard to find the words here … but I feel extremely grateful for the years of marriage to Morgan and hopeful for the next seasons. With very active schedules coming up, please be mindful that we are both fragile, actively healing, and showing up the best we can."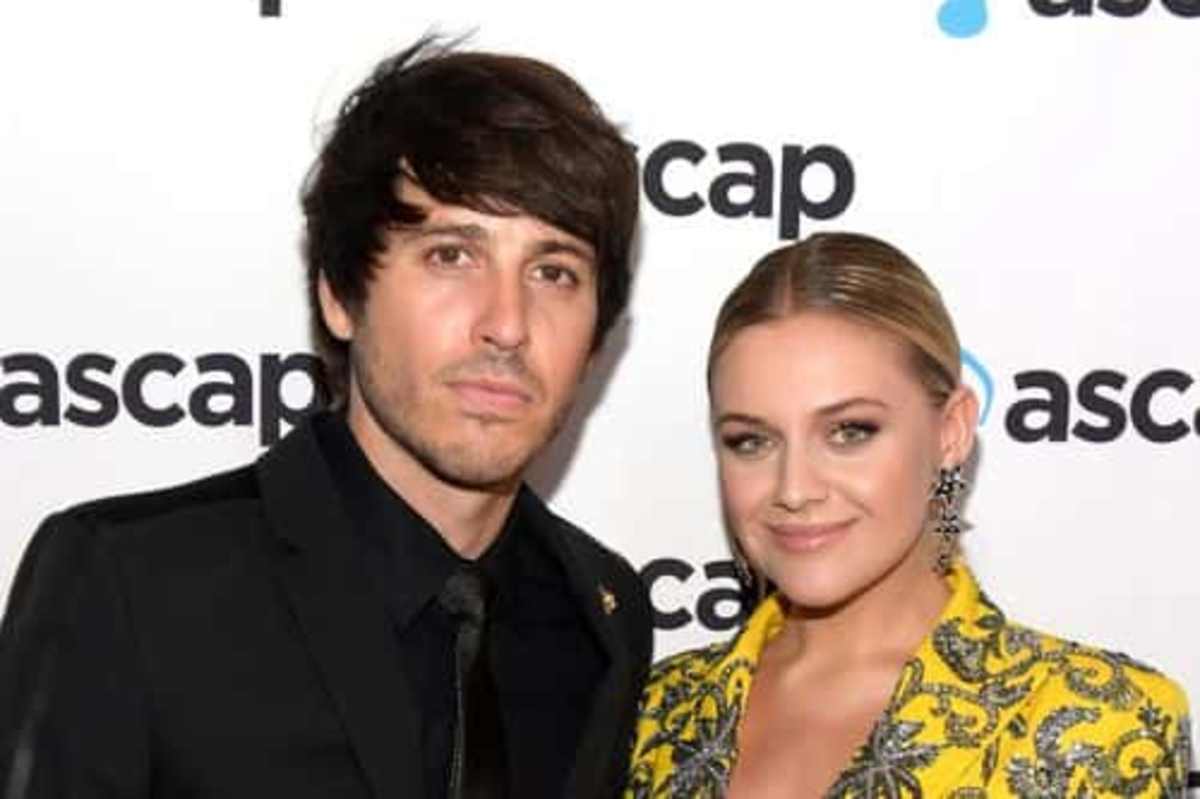 Evans, on the other hand, hinted that the separation was not a mutual decision as he announced their split in a similar statement shared via Instagram Story, "I am very sad to confirm that after almost 5 years of marriage, Kelsea and I are parting ways. I wish it were otherwise but sadly it is not."
"I don't do know [if I'm ready to date]," Evans joked to Access on Wednesday about moving forward. "I'm here with a smile on my face." The 'Peter Pan' singer is scheduled to perform her song "You're Drunk, Go Home" from her Subject to Change album in Nashville's Bridgestone Arena alongside Kelly Clarkson and Carly Pearce.
Morgan Evans and Kelsea Ballerini first crossed their paths when the duo cohosted Australia's Country Music Channel Awards on March 2016. It was probably a love at first sight for both of them as the pair's romance kicked off once Ballerini asked Evans to take a shot after the show ended. It even led to their first kiss the same night.The lovebirds dated each other for less than a year before they got engaged on Christmas day in 2016 and then decided to tie the knot nearly one year later on December 2017. The ex-couple said at that time, "I do" in front of family and friends in Cabo San Lucas, Mexico.
"Loving him has been the greatest gift of my life. And now I get to do it for life," she wrote via Instagram at the time. Evans also said that a lot of the songs paid homage to his relationship with the "Half of My Hometown" singer in October 2018 when he released his Things That We Drink To album. "It's my story. It's leaving behind everything and everyone you know to chase down a Country Music dream on the other side of the world. It's the excitement of the unknown, its the fun, it's the loneliness & it's the struggle," he wrote via Instagram at the time. "Its losing someone and finding the strength to keep your head up and make them proud. It's meeting a girl, falling hopelessly, and marrying the love of your life."
The 'Hole in the Bottle' songstress later disclosed that she felt an instant connection with Evans, which played a key part in their whirlwind romance. "I've always loved the idea of relationships and love and all that, but I wasn't sure I wanted to do the marriage thing," Ballerini told Access Hollywood in August 2020. "My parents got divorced so I was kind of always really aware of that. As soon as I met him, he was just careful with the way that I love. And I always felt very safe loving him."
Evans even gushed over his wife via Instagram just three years after their marriage. "Best 3 years of my life. Luckiest guy in the world. Happy Anniversary baby," he wrote alongside a cozy couple snap in December 2020. The "Day Drunk" crooner praised Ballerini for bringing out the "artist and poet" in him in celebration of her birthday in September 2021, nearly one year later. Everything seemed to be going well for the couple before their news of separation broke just a year later.
Although it is not yet known what led to their divorce, Ballerini cited irreconcilable differences as the reason for the split. The two tried to work their marriage out for a long time according to Talentrecap. They have decided to separate privately and attend therapies alone and together before their separation. But unfortunately, none of them worked as they eventually came up with a divorce to resolve their issues.
Share this article:
Inside Morgan Evans' relationship with Kelsea Ballerini as he reveals feeling 'lonely' after divorce