Michael Moore makes an audacious claim, 'blames' Gwen Stefani for Donald Trump's decision to run for office Michael Moore has recently come out with the rather shocking claim that the POTUS, Donald Trump, ran for the presidency because of Gwen Stefani. Moore's humor clearly coming through and being a humorist at heart he also 'believes' that one of the persons responsible for Trump's decision is the singer. The 'Fahrenheit 11/9' director came out with his alleged claims in an interview with The Hollywood Reporter on Wednesday, saying that 72-year-old president had decided to run for the office only upon learning that Stefani had made more money as a coach on NBC's 'The Voice', than he had been able to when he starred in The Apprentice.
NBC had begun airing the Apprentice in 2004, and Moore, 64, claimed that the whole idea behind organizing the infamous Trump Tower campaign was the sitting president's way of showing NBC that he was more popular.
"He'd been talking about running for president since 1998, but he didn't really want to be president," Moore told THR. "There's no penthouse in the White House. And he doesn't want to live in a black city. He was trying to pit NBC against another network, but it just went off the rails."
However, even though Trump made severe attempts to one-up the network, NBC had cut ties with the business giant after his disgraceful comments about Mexican nationals. And incidentally, Moore's claims come on the same day that an anonymous author claiming to be a senior Trump administration official claimed that a resistance movement against Trump has begun from within his own White House.
In the essay, titled "I Am Part of the Resistance Inside the Trump Administration," the author claims that several senior officers are planning to "thwart" the president's "misguided impulses" and "worst inclinations" until he gets thrown out of office. The author also shaded Trump's "amorality" and "anti-democratic" impulsive strategies, alongside accusations against the president of attacking conservations ideals about "free minds, free markets and free people."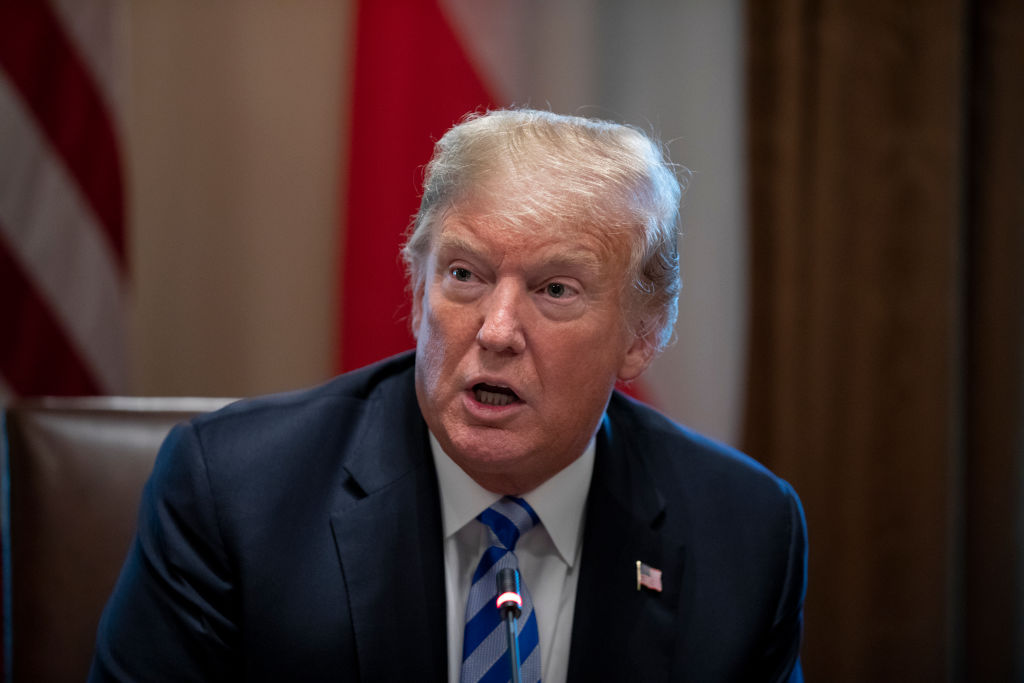 "Meetings with him veer off topic and off the rails, he engages in repetitive rants, and his impulsiveness results in half-baked, ill-informed and occasionally reckless decisions that have to be walked back," writes the author.
As for the president's take on the op-ed, he addressed it at an event in the East Room on Wednesday, saying, "He's part of the resistance within the Trump administration. This is what we have to deal with. And, you know, the dishonest media — because you people deal with it as well as I do — but it's really a disgrace."
"When you tell me about some anonymous source within the administration, probably who's failing and probably here for all the wrong reasons — no," Trump added. "And The New York Times is failing. If I weren't here, I believe The New York Times probably wouldn't even exist. And someday when I'm not president, which hopefully will be in about six and a half years from now, The New York Times and CNN and all these phony media outlets will be out of business, folks. They'll be out of business because there will be nothing to write and nothing of interest."