'Manifest': Five unforgettable moments the show left us with before the fall break
Before the show returns from its long fall break, on January 7, 2019, here are the top five moments from the show that turned out to be our favorites.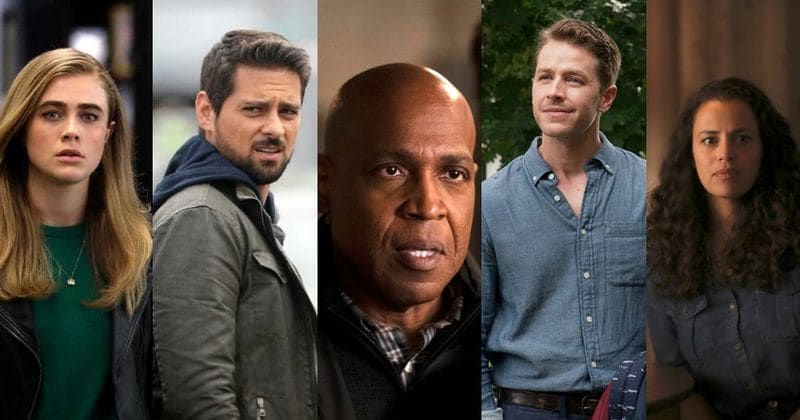 NBC's Jeff Rake-directed show, 'Manifest', has been a complete package with its surreal mystery and family drama, and probably none of the subplots would have had an impact had it not been for the characters. Starring Josh Dallas (as Ben Stone), Athena Karkanis (as Grace), Melissa Roxburgh (as Michaela Stone), and Parveen Kaur (as Saanvi Bahl), the show follows the sudden re-appearance of Montego Air Flight 828, which went missing for almost five and a half years. Although all the passengers returned alive, none of them have aged even a day and they were now experiencing certain "callings" which seem to be leading them towards one destination. 
Director Jeff Rake portrayed the agony of the characters in the aftermath of the plane's re-appearance through the moments they shared. Mostly the characters are in a state of turmoil, trying to figure out the "callings" while trying to fight a group of evil scientists, but there are times when these characters created some memorable moments which either elevated our expectations of the show or made us realize how messed up life can be. Before the show returns from its long fall break, on January 7, 2019, here are the top five moments from the show that turned out to be our favorites. 
1. Vance and Ben team-up
The most anticipated moment of the first half of the first season was the suspense around Vance's loyalty. Being the head of NSA, he was constantly on the lookout for the passengers and tried to understand how one plane could not have left the sky for five years. Although he was always suspicious of the passengers and their stories, he never ruled out the possibility that Ben and Michaela might actually be trying to help the case for good. He soon teamed up with Ben secretly, shedding aside his identity as the NSA head and simply went along to help Ben as a friend. It is unfortunate that Vance lost his life trying to protect Ben and his family.
2. Jared wants Michaela to stay
Episode 9 gave us several heartbreaking moments, including Vance's death, but probably nothing triggered our tear buds harder than watching Jared holding on to Michaela and asking her to stay. The two have been at odds ever since it was revealed that Jared was engaged to Michaela's best friend, Lourdes when she went missing. However, over the last few episodes the two began to team up to solve cases, and in the process, gradually realized that they needed each other. Although Jared is about to start a family with Lourdes, we can hope that the two will come back together by the end of the series. 
3. Grace and Ben go on a date
Grace and Ben were the worst victims of the plane's sudden disappearance. The couple was already facing a hard time when the plane disappeared and things soon got complicated when Grace realized that Ben was actually not dead. However, keeping their differences aside, the two finally manage to sneak out of their insane life and spend some time out in the town. Grace and Ben looked no less like a teenage couple trying to figure out their first date. It was one of those moments on the show where we almost assumed that things are getting better. 
4. Cal gets his treatment
Cal is probably the only one who has benefitted from the turbulent ride on the plane, as he would not have been alive had it not been for those five and half years. Suffering from leukemia Cal was not supposed to make it beyond six months but in those five years that he went missing, the advances in the field of medicine have managed to give him another life. Based on Saanvi's research, Cal's treatment assured that he would live a longer life and will probably be out of danger for a very time. The news of Cal's treatment not only brought Ben and Grace together but also assured that we are not losing the little boy anytime soon. 
5. Olive meets her father
Olive grew up at the time when Ben and Cal were gone, and when she once again met her twin brother she found out that he had not aged a day. However, the girl had some trouble trying to connect with her father who was still treating her as a child instead of a teenager. Although Ben was infuriated that Olive had chosen to speak with Danny about her problems, she managed to make him understand that she was not the little girl he had left behind, anymore. Olive manages to win over her father once again by simply spending some time with him as they recalled her childhood days when she was only 10-years-old. 
'Manifest' will return to NBC on January 7, 2019, to give us some more unforgettable moments.