'Lupin' Part 1 Ending Explained: What is Assane Diop's real plan since Pellegrini has the drop on him? Spoilers for 'Lupin' Part 1
Five episodes in and while Assane Diop (Omar Sy) is nowhere close to avenging his father's death, his enemies have managed to force him into a tight spot — one that even he might not be able to wriggle out of unless he's got another plan up his sleeve. We take a closer look at that ending, and just what we might expect to see from the series once Part 2 of the show's first season returns.
Hubert Pellegrini: What We Know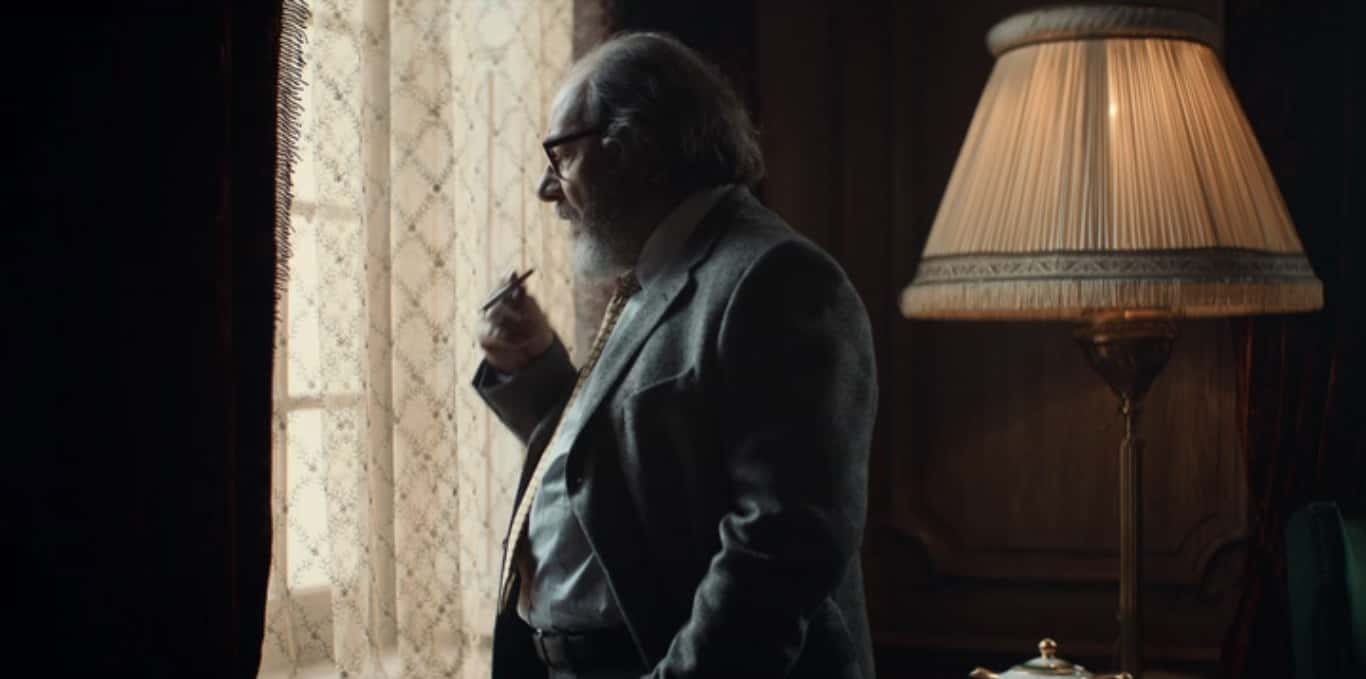 While it's pretty evident from the start that Hubert Pellegrini (Hervé Pierre) is a man who's up to no good, by the show's fifth episode we have a pretty clear picture of just what his plans and motivations are, and how they relate to Assane Diop. Thanks to evidence provided by journalist Fabienne Beriot (Anne Benoit), we know that in 1995 one of his major companies was failing. In desperate need of quick cash, he claimed that his necklace was stolen by Assane's father, Babakar (Fargass Assande), for the insurance money. Of course, framing a man with a spotless record like Babakar is no easy task, which is why some manipulation of Detective Gabrial Dumont (Vincent Garanger/Johann Dionnet) and his own wife Anne Pellegrini (Nicole Garcia) was required to get a confession out of Babakar, who believed a confession would earn him a lighter sentence.
Though Pellegrini's plan was successful, the insurance money apparently wasn't enough to keep his finances afloat, so he also made a deal with a group of terrorists to sell them weapons, doubling the price at the last minute, a deal which was caught on tape by Beriot. Unfortunately for Diop, Pellegrini is connected enough and was able to replace the Beriot tape with a doctored one to make him look innocent — soon after which he had his henchman murder Beriot in her home.
Now the same henchman has kidnapped Assane's son, with the clear intent of luring Assane in so Pellegrini can deal with Assane once and for all — but the gentleman thief has another problem on his head — Youssef Guedira (Soufiane Guerrab).
Youssef Guedia: What HE Knows
While Assane's many tricks have left the police trailing behind him in the dust, there's one detective who's managed to see through his charade from the start — Youssef Guedira. Guedira is the first detective to spot Assane's obsession with Arsené Lupin, and has managed to piece together nearly the whole story behind the thief. He knows Assane's face, he knows that he's connected to the original "theft" of Marie Antoinette's necklace in 1995, he knows that Assane is also the man behind every major crime that's happened in the show's first five episodes. All he's lacking is concrete evidence — and, of course, the ability to bring Assane himself for questioning.
It's that last part that he finally gets a lead on, knowing that December 11 is the birthday of Maurice Leblanc — the creator of Arsené Lupin. He's able to figure out that Assane will most likely be at the beach fabled to hide Arsené's treasure, a well-known tourist spot for fans of the character. Sure enough, he finds Assane Diop there — right when Assane is trying to find his kidnapped son.
All of this means that Assane is at a tighter spot than he's ever been in. On one hand, he's got a henchman in Pellegrini's pocket who has kidnapped his son as part of a plan to kill Assane. On the other hand, he's a step away from being taken in for questioning by the police — whose Commissioner Dupont is ALSO in Pellegrini's pocket. It truly appears to be checkmate for Assane, and he's been caught unprepared.
We've seen how good Assane is at getting out of trouble when he's had time to formulate a solid plan. When Part 2 of the series comes to Netflix, if Assane is to survive and keep his family safe, he's going to have to find a way to improvize like he's never improvized before — with a little inspiration from his hero, Arsené Lupin.
All episodes of 'Lupin' Part 1 are now available to stream on Netflix.