Who is Lauren Hunt Risinger? Woman screams 'Johnny the baby is yours' amid trial
Though the woman was not identified by any media outlets her name is Lauren Hunt Risinger according to a tweet by Asra Q. Nomani Lauren Hunt Risinger spotted outside court amid Johnny Depp's trial (Photos by [email protected]/@AsraNomani)
The morning break amid the Amber Heard- Johnny Depp trial on Monday, May 23 saw some unexpected drama after an unidentified woman created a scene at the back of the courtroom. According to reports, the woman carried her baby and claimed that it belonged to Johnny Depp, creating quite an awkward moment in the courtroom.

The woman was not identified by any media outlets, but according to a tweet by a woman called Asra Q. Nomani, her name is Lauren Hunt Risinger. The tweet that quickly got the attention of social media users amid the defamation trial of Amber Heard and Johnny Depp dropped a hint on what exactly went down during the incident.

RELATED ARTICLES
Last minute change? Johnny Depp is no longer being called back to stand by Amber Heard's team
'#RESPECT': Johnny Depp's attorney says Marilyn Manson video 'DEMOLISHED' Amber Heard's claims
Who is Lauren Hunt Risinger?
Lauren Hunt Risinger is reportedly the name of the woman who claimed that the baby she was carrying belonged to the 'Pirates of the Caribbean' star. She reportedly hails from Gambrills, Maryland. According to the tweet, she stood up in the court right around when the morning break was announced and said, "I love you Johnny! Our souls are connected!"

All was fine as Depp reportedly turned around and waved at her until she shouted, "When are you going to admit the baby is yours?!" She was then removed from the courtroom. If the tweet by Asra is to be believed, Depp apparently left the spot in a hurry. The video shared by Asra also revealed how she also got into a fight with another woman outside court while describing what went down in the court. According to a video shared by the Twitter account of Law& Crime Network, Lauren Hunt Risinger was spotted outside the courtroom while speaking to what we believe was a journalist.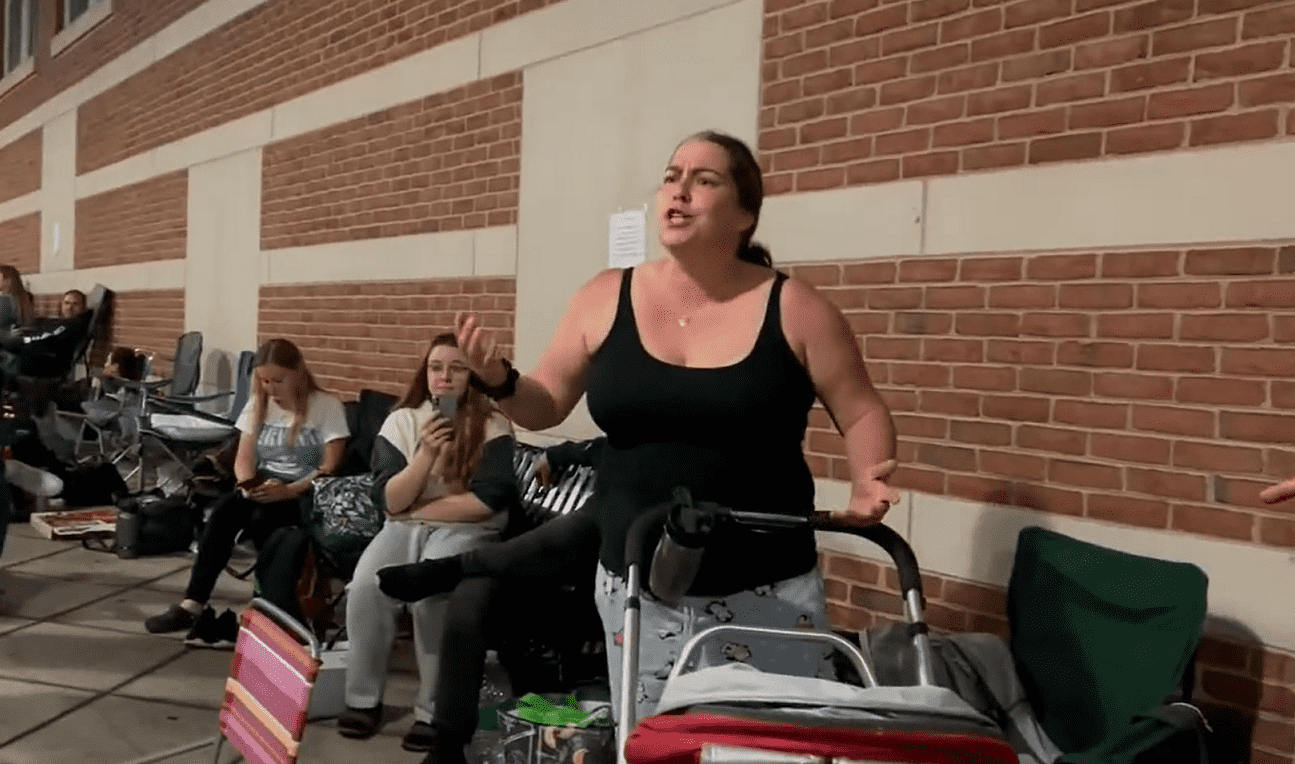 ---
After igniting chaos in line, this mom set off fireworks in court, baby in hand: "I love you Johnny! Our souls are connected!" Depp waved. She said: "When are you going to admit the baby is yours?!" Depp ran. She told me her name is Lauren Hunt Risinger.pic.twitter.com/BBN6DhAEYn

— Asra Q. Nomani 🐾 (@AsraNomani) May 23, 2022
---
What's happening in the Amber Heard-Johnny Depp case?
In the latest, it is reported that Amber Heard's legal team has dropped plans to call Johnny Depp back to the stand to testify again in the final week of the defamation trial between the former spouses. It was previously confirmed that the 58-year-old actor would be called back to the stand by the 36-year-old actress' legal team.
Now, a source close to Heard has revealed to People that her team no longer has plans to call Depp back to the stand. "Calling Depp back to the stand would be as relevant to us as a bicycle to a fish. Everything Depp has testified up to this point has been irrelevant to the heart of this case, and there's no reason to believe it would be any different now," said the source.
Disclaimer : This is based on sources and we have been unable to verify this information independently.