'Landscapers' Episode 1 Review: A unsettling yet amusingly casual reveal of a killing Spoilers for 'Landscapers' Episode 1
'Landscapers' just debuted its first episode and the series starring renowned actress Olivia Colman and David Thewlis as counterparts to a hidden murder is off to a solid start. The HBO true-crime series will take audiences on a journey that unearths a crime that was systematically buried for a decade.
The black comedy-drama written by Ed Sinclair and directed by Will Sharpe is based on a true story and has seen extensive research for its production. The criminal duo of Susan and Christopher Edwards were convicted of the crime in 2014 but still maintain their innocence to this day as we learn from the episode's opening. So read on to know more about what occurred in the first episode and what we thought of it.
RELATED ARTICLES
HBO renews 'Ballers' and 'Insecure' for one more season
'Fahrenheit 451' brings Ray Bradbury's dystopian novel to life on HBO
The first episode of the series begins with us meeting mild-mannered and courteous English woman Susan Edwards (Olivia Colman) as she browses through a shop and buys an expensive film poster. Her husband Christopher (David Thewlis) is out for job interviews while she shops and later comes home to their shoddy little house where it's revealed they're in financial trouble with every little bit counting. His stress leads him to call a woman named Tabitha to help them out financially which marks the first mention of the crime. Christopher in a confusingly casual manner tells her that he's done something rather 'silly' that just needs a bit of clearing up and asks her to promise not to tell the police.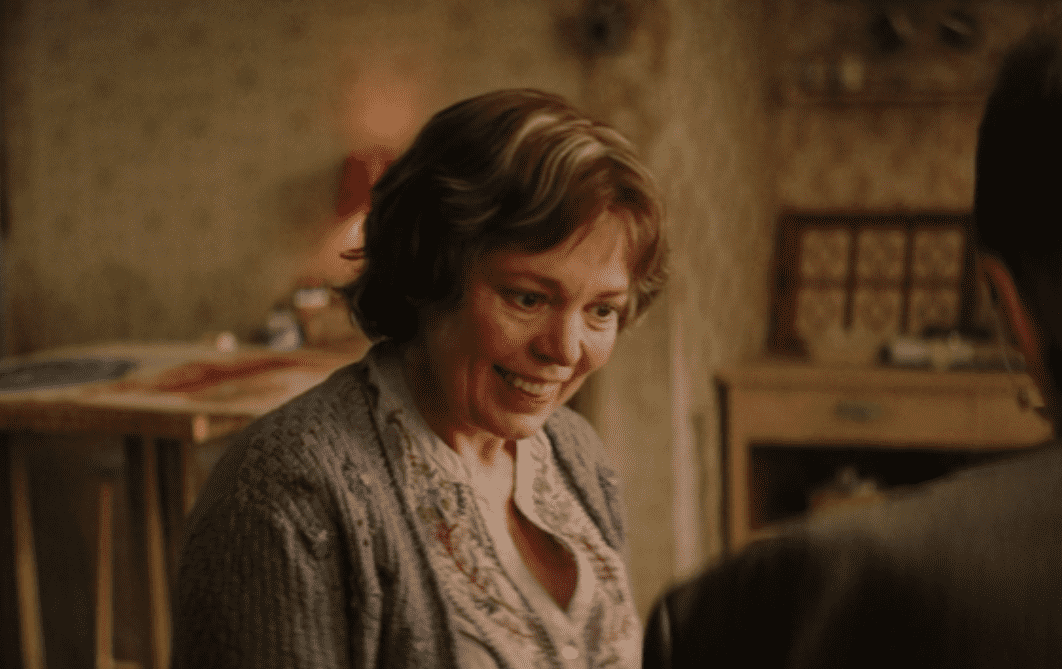 What follows is the revelation that he buried Susan's parents 15 years ago which Tabitha tells the police. The episode showcases just how English the couple is as they go about their day very politely never once hinting at breaking their facade. Olivia is excellent as the wife who's dreamy-eyed for her husband all throughout as she flashes her unsettling smiles that make us question her grasp on reality. Clearly in denial, the fine line between facts and their own conclusions is displayed brilliantly with the scenes featuring the two, flitting between the present and that of black and white movie scenes where they appear as the characters. As the investigation begins we see just how casually yet smartly the disappearance of the in-laws was justified with the explanation of a move to someplace else. Thewlis is great as well with him solidly establishing the fact that to Christopher his wife is everything and that they're in this together, come what may. A creative decision that we quite liked is that the characters themselves appear as narrators and try to give their own take on the events as they transpire.
The fact that stood out in the premiere of the series is just how far from reality the couple is, as they keep telling themselves that what they did was not wrong and that it's nothing to be alarmed about. Another little scene that we loved was the ever-so-polite email exchanges between Christopher and the police regarding the crime, which even saw Chris request tickets so that they could come back to England from France to participate in the investigation. But the couple that just got caught is prepared and has their plan rehearsed, with more to follow.
A brilliant start to the series, we look forward to seeing the crime unfold in this quirky yet slightly chilling manner.
'Landscapers ' is available to stream on HBO MAX with new episodes dropping every Monday.