Korean media shames TWICE Momo for 'bold exposure', fans say 'send them to Joseon dynasty'
After Korean news media highlights TWICE Momo's 'excellent exposure' in her Instagram post, fans call out sexist reporting Fans demand the journalist to be sent back to the ancient South-Korean Joseon era after they call TWICE Momo's outfit a 'bold exposure' (@twicetagram/Instagram; SPOTV News)
Trust the Korean media to needlessly sexualize outfits worn by female idols every time they make a new post on Instagram. TWICE members are currently enjoying the thrills of their North American Encore stages as part of their fourth world tour 'III' that is breaking new records left and right. On May 16, Momo shared a carousel post on TWICE's official Instagram account where member Dahyun took a set of photos for Momo.
The photos saw Momo flaunt her enviable figure in a sleeveless, green button-down mini-dress that she paired with a black sweater and a sling bag. While fans only could shower the TWICE member with lovable comments, Korean news outlets had their own vicious take. A Korean news media outlet released an article talking about the outfit Momo wore and called it, "Excellent exposure."
READ MORE
Knetz troll HyunA over her 'scandalous' outfit, fans say: 'The misogyny jumped out'
Why is JYP leaving Jeongyeon out? Label releases TWICE's concert DVD with just 8 members
TWICE's Momo sexualized by Korean media
The article talked about how the photos were captured from an extremely close angle and how the post radiated TWICE member's "bold exposure". This is not the first time the conservative Korean news media has nitpicked K-pop idols' outfits. P Nation's Hyuna has always been a victim of bad press where Kmedia outlets called any outfit that she wore, 'bold' and 'scandalous'. While talking about Momo's new post, the reporter pointed out that TWICE member "Momo emphasized her beautiful body with her unconventional exposure fashion." This backhanded compliment did not go down well with TWICE fans.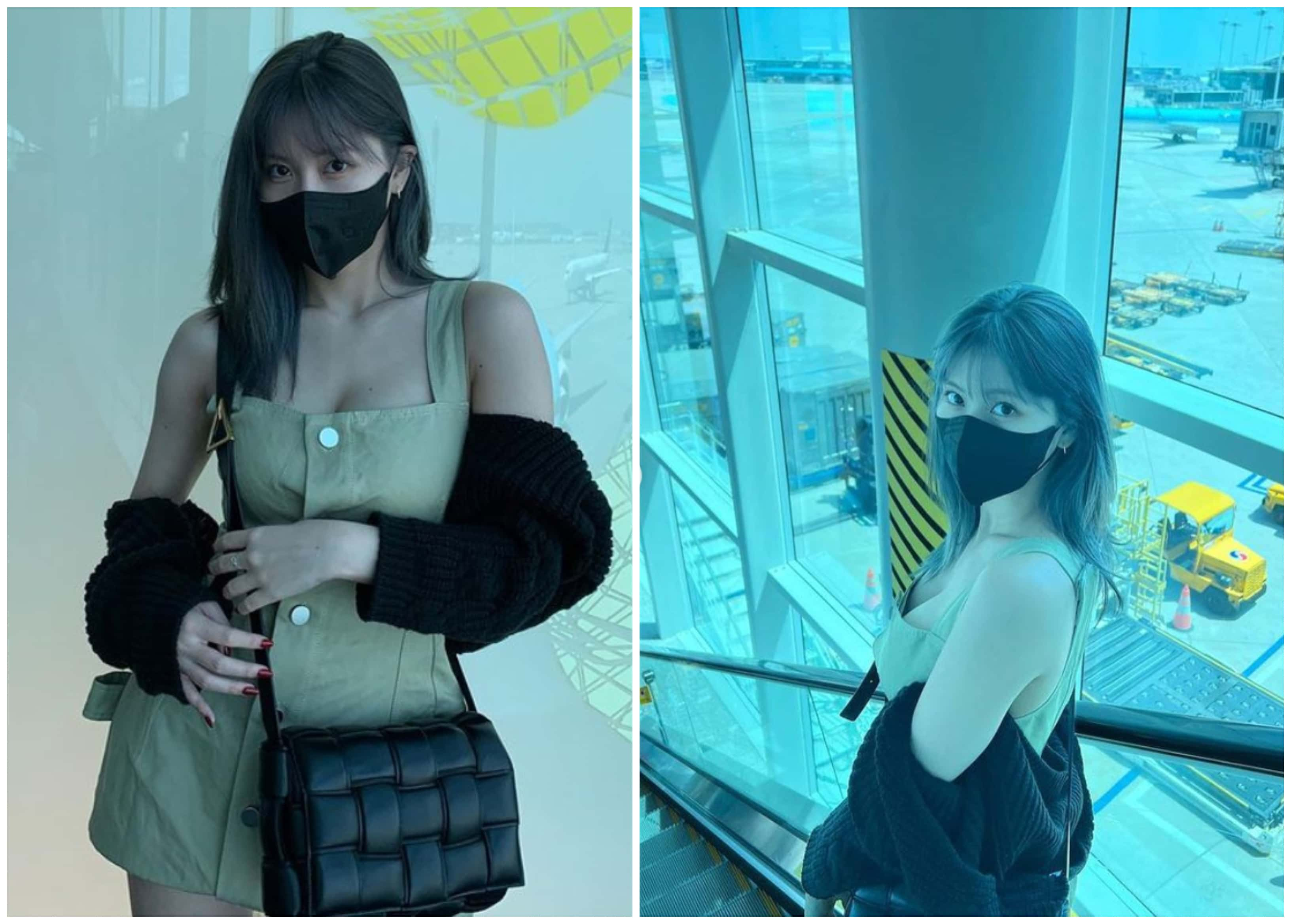 'Send them back to Joseon dynasty'
The sexist reporting had fans fuming as they called out the reporter stating that there was nothing revealing about Momo's outfit or the angle in which the photos were taken. One fan said, "Tf???? where is this 'shocking' exposure, it's absolutely ridiculous." Another said, "KEEP MY WIFES NAME OUT YO F**KIN MOUF." Another fan added, "She's a grown women leave her alone!!! also she's so hot for this."
One fan said, "Send mfs back to joseon dynasty." Another fan said, "This isn't joseon dynasty." One more fan said, "Using the term "journalists" very loosely." Another fan asked, "Where is the skin exposure?" One fan guessed, "Because on stage the girls do what they do to please the male fans while off the stage they do it for themselves. This does not sit well with males who wants to control."
One fan said, "They're so dramatic, tell me ur b**chless without telling me ur b**chless. a girl shows her shoulders and these mfs are acting like she butt ass naked, what is wrong with these 1900 citizens." One more fan said, "B**tches this isn't joseon dynasty, f**k your opinion." Another fan said, "It's LA. What do you want? Let her dress how she wants losers." One more fan said, "It's not even showing much byee." Another fan said, "These journalists are disgusting."
---
send mfs back to joseon dynasty

— 🫧☆ (@geniebugs) May 15, 2022
---
---
This isn't joseon dynasty

— Jasjus Mangga🥭 (@jungponyo) May 15, 2022
---
---
Using the term "journalists" very loosely.

— H.W.U.R.T.C.Y. (@A_Once_In_LA) May 15, 2022
---
---
bitches this isn't joseon dynasty, fuck your opinion

— lili (mey) (@hraicon) May 16, 2022
---
---
It's LA. What do you want? Let her dress how she wants losers

— Toxo (@toxodon222) May 16, 2022
---
---
It's not even showing much byee

— Jessica 🐬 (@qxuartz) May 15, 2022
---
---
These journalists are disgusting

— raiden (@hanbitgirl) May 15, 2022
---