Kendall Jenner struts about in LA after lover Bad Bunny drops 'Where She Goes' music video with romantic 'easter eggs' CALABASAS, CALIFORNIA: Bad Bunny's fans discovered some unexpected 'Kendall Jenner' Easter eggs in his latest music video for 'Where She Goes'. Meanwhile, in Calabasas, the 27-year-old supermodel was photographed wearing black spandex as she exited Total Wine with her assistant.
Bad Bunny, 29, who recently coordinated with Kendall in black leather for a romantic date night, seems to make repeated references to his girlfriend throughout the video. The rapper's oblique references centered around angels, horses, and scorpions - a weird trinity that fans quickly deduced as an 'homage' to Kendall.
RELATED ARTICLES
Kendall Jenner sees long-term future with Bad Bunny as they 'complement each other'
Kendall Jenner and Bad Bunny turn up the heat at Lakers-Warriors game on their date night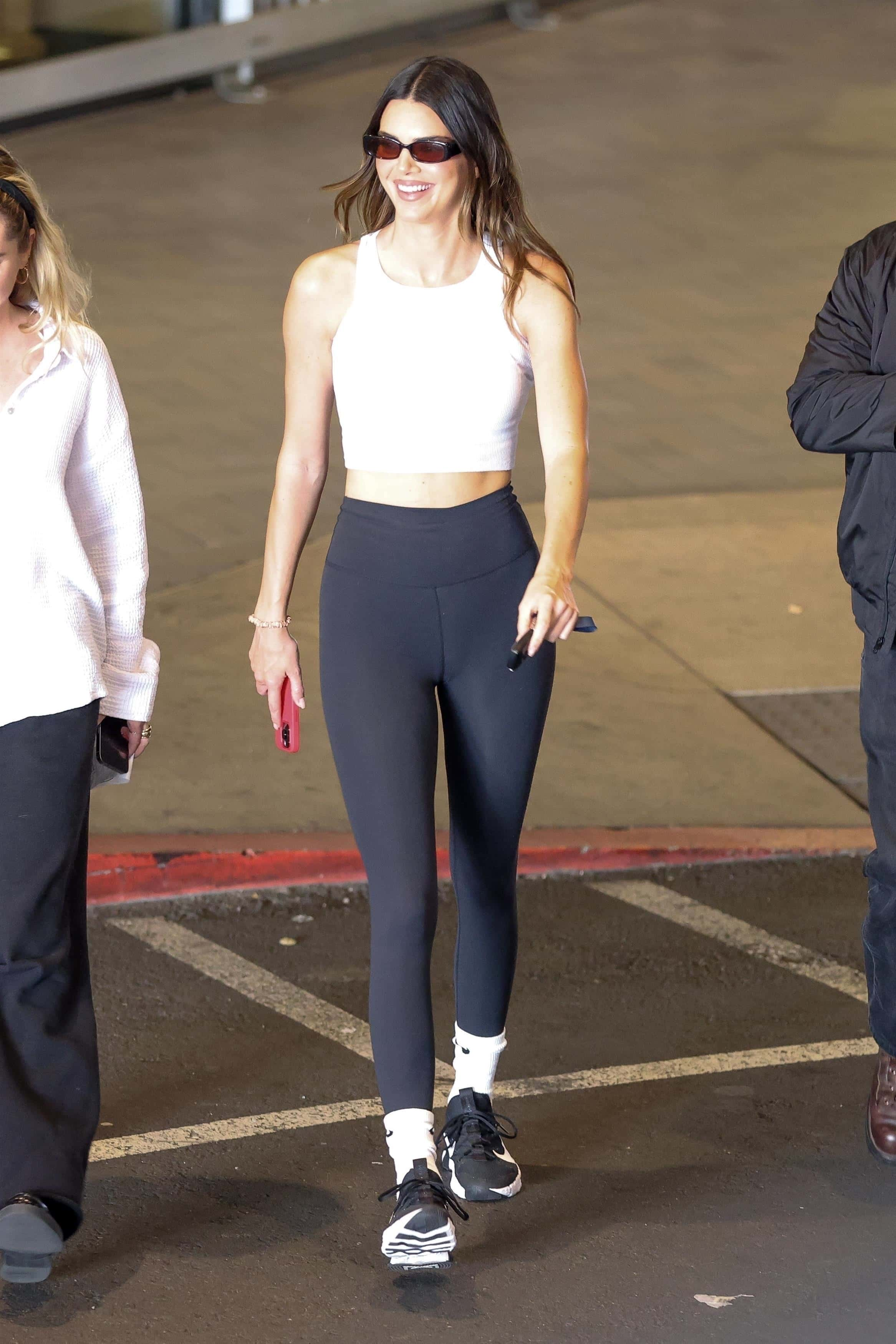 The former Victoria's Secret Angel is a horse-crazy Scorpio, so it's only natural that the hitmaker would employ those three references in his 'Where She Goes' music video. The hit song maker recalls one wonderful night with a lover that Bad Bunny will never forget, but he has yet to clarify if that meant Kendall Jenner was the inspiration.
Another song for Kendall?
Bad Bunny pinpointed the exact period of inspiration while promoting his new song to Zane Lowe on Apple Music 1 this week, which just so happened to be around the same time his relationship supposedly heated up with Jenner in February.
In 'Where She Goes', Bad Bunny seems to allude to Kendall conquering the catwalk, rapping: 'Me gusta tu flow (Flow)/ Tranquilita tú siempre te roba' el show,' which translates to, 'I like your flow / Quietly you always steal the show'.
The video for 'Where She Goes' was shot in the middle of a desert and features galloping horses while Bad Bunny drives a sports vehicle across the dry environment. Kendall is an avid horsewoman who is frequently seen riding when she is not ruling the runway.
Head over heels for Kendall?
Every Kardashian fan knows that Jenner's jaw-dropping 2018 debut in the renowned Victoria's Secret Fashion Show remains one of the ultimate peaks of her career. Bad Bunny appeared to be referencing her VS career by having a scantily clad angel stroll under the hot heat while scorpions ran across the sand, symbolizing her zodiac sign.
Jenner and her famous sisters all dressed up as angels for a Halloween photoshoot in 2018, as another Bad Bunny fan pointed out when they linked Kendall to the video. Bad Bunny and Kendall recently confirmed their place as Hollywood's sexiest new couple when they sat courtside at a Lakers game, looking extremely affectionate.
Share this article:
Kendall Jenner struts about in LA after lover Bad Bunny drops 'Where She Goes' MV with 'easter eggs'