Music Bank's reason for Lim Young-Woong's score has fans assured Le Sserafim's win was rigged
Lim Young-woong's million-selling album had the highest score in all criteria except one which led to Le Sserafim winning on Music Bank Fans find loophole in KBS' reason for giving Lim Young-woong zero for broadcast score (@le_sserafim/Twitter, @limyoungwoong/Instagram)
There's been heavy competition in K-pop right now as we have several popular artists and rising stars competing. From 'viral king' PSY making a comeback to 'monster rookie' Lim Young-woong having 1 million sales for his debut album in over a day, music shows have been pretty exciting. However, the results of KBS' Music Bank last week where Le Sserafim won had many wondering if it was rigged.
On May 13, Le Sserafim's 'Fearless' got their second win by defeating Lim Young-woong's 'If We Ever Meet Again' on the music show Music Bank. Lim Young-woong had the highest score in almost every category except the broadcast points where he got zero. On the other hand, Le Sserafim got 5,348 points which was the turning point. They won by additional 846 points. The artists get broadcast points when they or their song appears on KBS' platforms like other cable programs and radio shows of the network. While Le Sserafim's fans felt the girls won fair and square, a new revelation has many wondering if it was rigged.

READ MORE
Le Sserafim's encore has fans doubting win against Lim Youngwoong's million-seller album

Who is Lim Young-woong? Korean trot singer's debut album makes 940k sales on day 1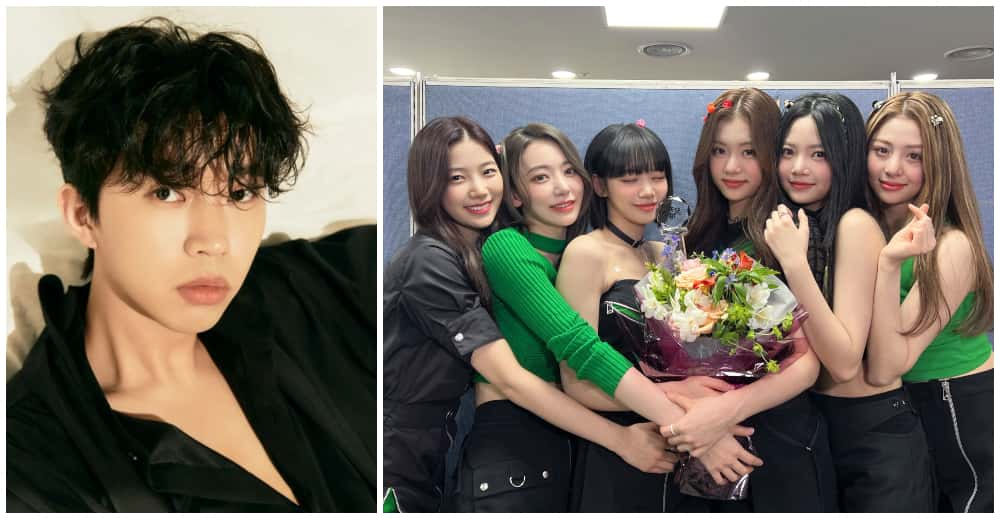 Music Bank explains why Lim Young-woong did not win
Even non-fans of Lim Young-woong were surprised that the winner was decided on the basis of criteria such as a broadcast that had nothing to do with musical qualities. Lim had the most points for album sales and digital streams and dominated the charts yet he did not win. While netizens called for a reform of Music Bank's scoring criteria, the music show tried to explain its stance. KBS released its statement that to ensure fairness, it collected data from external professional organizers and constantly rechecked them.
Knetz point out loopholes
They explained that Music Bank scores for broadcast would be counted from May 2 to May 8 and unfortunately, during that time Lim Young-woong's nominated song 'If We Ever Meet Again' had not been played on any TV programs, radio or even digital platforms of KBS. However, eagle-eyed netizens are further convinced that KBS rigged the music show so Le Sserafim could win because they pointed out that Lim's song was played on May 4 on the KBS radio show 'How Was Your Day With Sugarbowl'.
Knetz and Korean media Dispatch decided to comb through the KBS shows in that time period and also found out that 'Lim Young-woong's 'If We Ever Meet Again' had been played twice more on May 4 and 5 on the shows 'Lim Baek-cheon's 100 Music' and 'With Kim Hye-young'. Dispatch was also confident that if all of these plays had been counted then Lim Young-woong would have won on Music Bank.
KBS has now released a second statement refuting Dispatch's claims, "The broadcast score category of Music Bank only accounts for radio station plays on KBS Cool FM programs. Other than the 7 main KBS Cool FM radio programs, all other KBS radio programs do not apply for the K-chart's broadcast score category. This fact applies to all artists equally each week."
'Rigged-Bank'
Knetizens were suspicious as one posted, "This is weird. Do they [KBS] have something with HYBE? This is so suspicious." Another Knetz simply said, "Rigged-Bank." One wondered, "I guess [Music Bank] just didn't want to give Lim Young-woong 1st place ㅋㅋ Or was there a team [Le Sserafim] that they really wanted to give it to?" Another wrote, "I think we should report this to the Korea Communications Standards Commission as the broadcast station has been deceiving viewers and manipulating."
One user was impressed that Knetz brought evidence of alleged foul-play, "Wow, they got receipts. Never mess with Ahjumma power y'all." Another found the whole thing hilarious, "So KBS collected data from KBS and KBS came up with the excuse that KBS decided not to play his song, a top 10 song, on the KBS channel but decided to play Fearless enough to bump them up to 1st place? lmao." One joked, "Imagine selling 900k albums in a day and losing a music show win to a rookie girl group. You'd never see me there again lol."
This article contains remarks made on the Internet by individual people and organizations. MEAWW cannot confirm them independently and does not support claims or opinions being made online.