Kate Middleton and Camilla at WAR over Queen Consort's 'superior attitude' LONDON, UK: After the death of Queen Elizabeth II, King Charles will ascend the throne with Camilla taking over as Queen Consort. However, this has led to a rift in the royal family as Princess of Wales, Kate Middleton has been displeased with Camilla's attitude and finds her undeserving of the title. According to RadarOnline, a royal insider informed that the two women got into a fiery fight at Windsor Castle where Kate voiced out her thoughts in front of Camilla.
According to insiders, the Queen Consort has been presenting a "superior attitude" ever since the Queen's death which was not sitting right with the Princess of Wales, Kate Middleton. As per the claims, Kate has been irritated with Camilla and thinks she does not take royal duties seriously. This has led to an awkward situation in the royal family.
READ MORE
Camilla 'spat out tea' when Prince Harry suggested mediator to mend rift with King Charles, claims report
King Charles and Queen Consort Camilla return to respective homes for 24 hours of contemplation ahead of Queen's funeral
A source said, "Ever since the Queen died, Camilla has been throwing her weight around showing everyone who's boss," and according to them this was the reason behind their fight. They added, "Kate is becoming increasingly irritated with her. She thinks Camilla doesn't take her royal duties seriously and that she doesn't deserve the role. Things have been very awkward."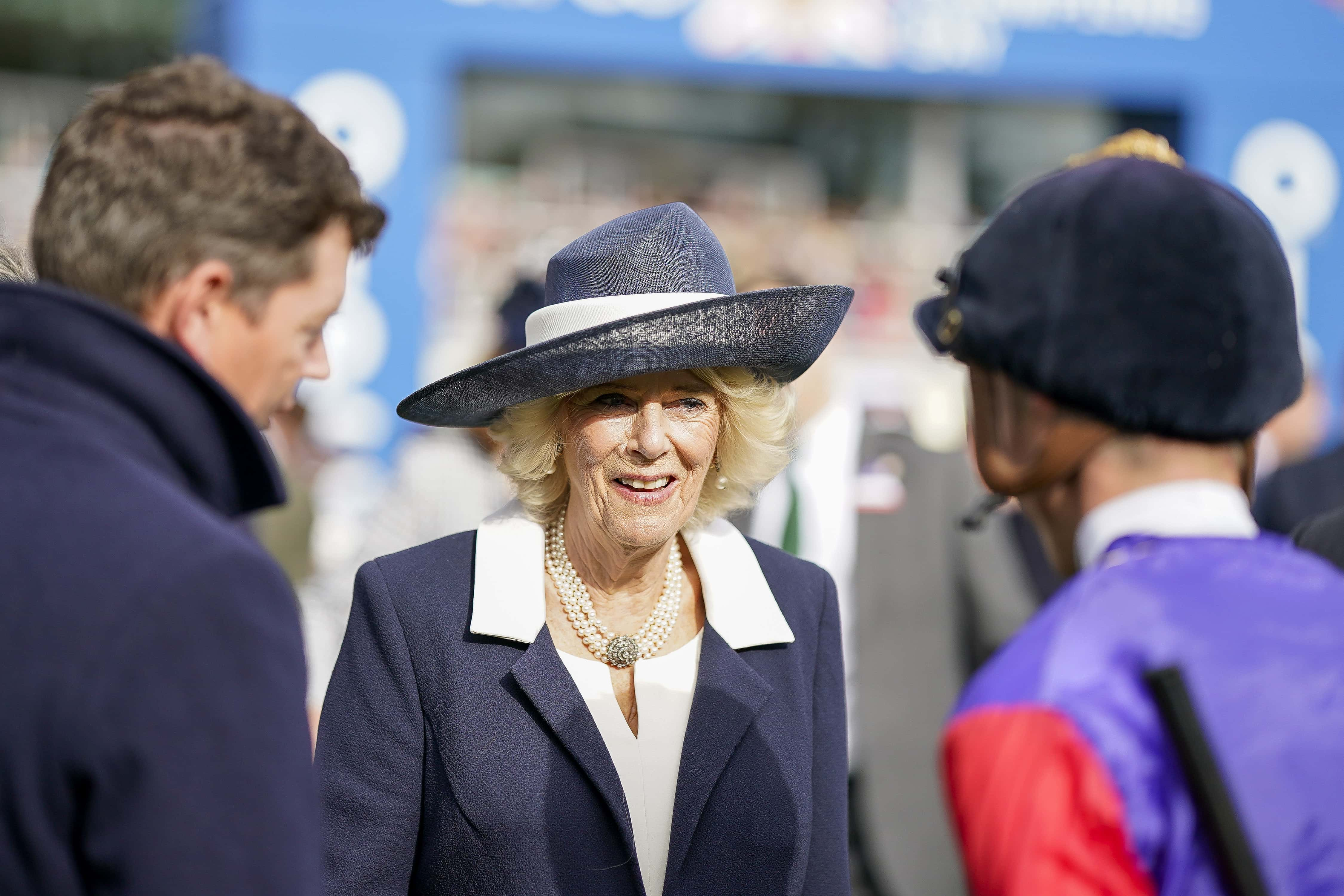 Conforming the same, other sources said, "Yes, Camilla has been anointed and appointed by Charles and was blessed by Her Majesty prior to her passing. However, this doesn't mean Kate has to like or respect her, especially given Camilla's history." Insiders told the publication that Kate had an issue with Camilla and has been "struggling to fall in line" now that she and Charles run the show.
Charles and Camilla had different spouses before marrying in April 2005. Charles was initially married to Princess Diana and Camilla was married to Andrew Parker Bowles. However, what was happening between Charles and Camilla became public after Diana said in an interview, "There were three of us in this marriage, so it was a bit crowded." Within a year of Diana's death in 1997, Charles was with Camilla in public as a couple.
In addition to her history with Charles, insiders said that Camilla's attitude was irritating Kate. They said, "She [Camilla] has this superior attitude where everyone has to bow down to her," and Kate was not particularly impressed with this. Recently, it was also revealed that everyone in the royal family, including Prince Harry and Prince William, are expected to bow down to Camilla.
Insiders said, "Kate has gone above and beyond the call of duty to adhere to all of the values required of working royals, but Camilla ultimately latched onto Charles' cocktails."
Camilla was appointed Queen Consort on September 8 following the death of Queen Elizabeth. Kate's husband William will be the next King after Charles.