Kate Middleton dubbed 'just as political as Meghan Markle' over Jill Biden op-ed After Kate Middleton was seen visiting a primary school with first lady Jill Biden during the G7 summit in Cornwall, England, before they penned a joint op-ed for CNN on the importance of looking after children in their early years, the Duchess of Cambridge was accused of veering away from the political neutrality famously maintained by the royal family and embracing the same grey area her sister-in-law Meghan Markle occupied when she was used to carrying out royal duties.
While members of the royal family do use their soft diplomacy skills to help elevate international relations, They normally stay out of any political matters. As a result, when Kate and Jill wrote a piece where they talked about prioritizing our young "is an agenda that should unite us all" as it could "transform the prospects of an entire generation" it did not go down well with some experts.
READ MORE
Are you a prince?': Kate Middleton's reply during interaction with school kids goes viral
Kate Middleton dons $4,232 Alexander McQueen cream coat dress for G7 Summit
Royal commentator Kristyn Burtt claimed that by showcasing her bond with the FLOTUS, Kate made a mistake. This was because the Cambridges made a political decision about former President Donald Trump, which was furthered by the display of adoration shown by Kate toward the Bidens, she claimed. In a piece titled, 'Kate Middleton's Warm Royal Welcome to First Lady Jill Biden is Just As Political As Meghan Markle's Vogue,' Burtt claimed: "She and Prince William seemed to do their best to avoid the controversy of the last [Trump] administration — and that is a political decision. Kate has shown lots of preference for the Bidens' policies than the Trumps', and we're not hearing a peep about it."
'Political' Meghan Markle
Meghan Markle, who is an outspoken feminist, has found herself in hot waters quite a few times. One of the initial times was just months into her marriage to Prince Harry when she voiced support for legalizing abortion in Ireland. She was also criticized for her decision to guest-edit the September edition of British Vogue in 2019 after choosing 15 women who act as forces of change in the world for the cover.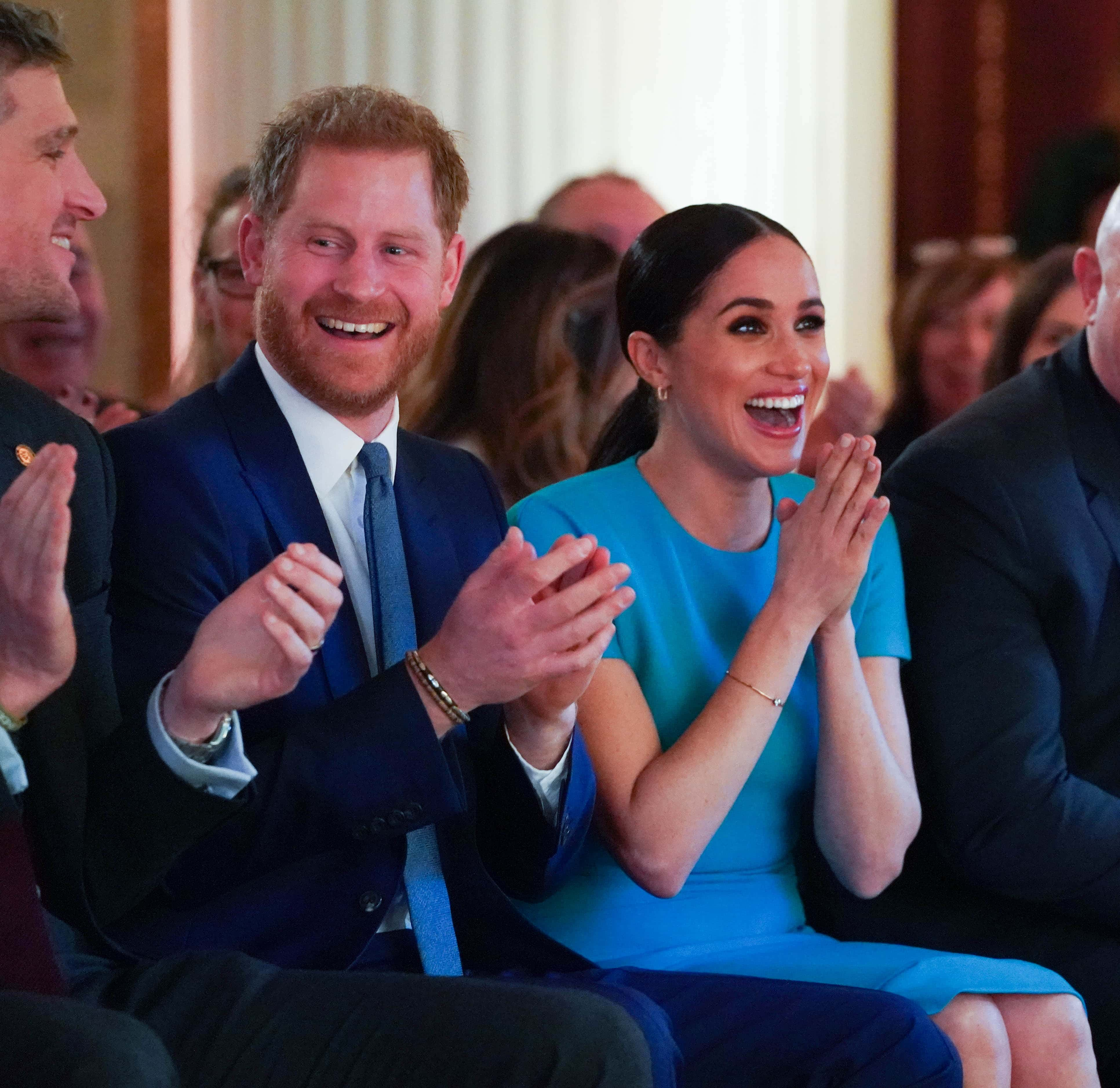 At the time, British broadcaster Piers Morgan wrote for Daily Mail saying, "Being a royal means you stay out of politics. Yet here is Meghan being about as political as any royal has ever been."
However, despite the backlash during her time in the royal family, Meghan did not stop making headlines with her choice of endorsements. After quitting The Firm and moving to California with her husband and son, she has shared a platform with former First Lady Michelle Obama while encouraging the US electorate to vote. Meghan and Harry even took part in a TV special with TIME magazine where they said the 2020 presidential election was the "most important of our lifetime" which clearly suggested that the couple were not happy with the Trump administration.
They were accused of favoring then-candidate Joe Biden, although they were careful not to mention any political parties or politicians during the broadcast. The Duchess of Sussex is also reportedly considering running for office herself, one day, although she has never confirmed the same. Kate, on the other hand, appears to be preparing for her future role as Queen consort.