Is Kanye West stalling divorce with Kim Kardashian? 'KUWTK' star yet to get 'single' status
Kanye West has gone full throttle on his estranged wife after he was not invited to his daughter Chicago's birthday party in January Kanye West and Kim Kardashian (Photos by Victor Boyko/Frazer Harrison/Getty Images)
Kim Kardashian had filed for divorce with Kanye West in February 2021 after seven years of marriage and had filed documents in the court to drop the surname West and officially go single in December of the same year. However, it looks like the divorce proceedings of the two might take longer than usual as the rap icon is reportedly stalling the process.

According to E! News, a source spilled the beans giving the latest update on the matter. It is believed that the 44-year-old hip-hop artist is yet to sign the documents before everything gets finalized. Apparently, the 'Donda' hitmaker is not acting swiftly despite Kim's efforts. The news comes a day after the Grammy-winning legend shared that Kim had accused her of putting a "hit" out on her.

RELATED ARTICLES
Did Kanye West put a HIT on Kim Kardashian? Bizarre accusations fly as war goes on
Kim Kardashian and Kanye West go to WAR: Rapper accuses ex of 'kidnapping' his daughter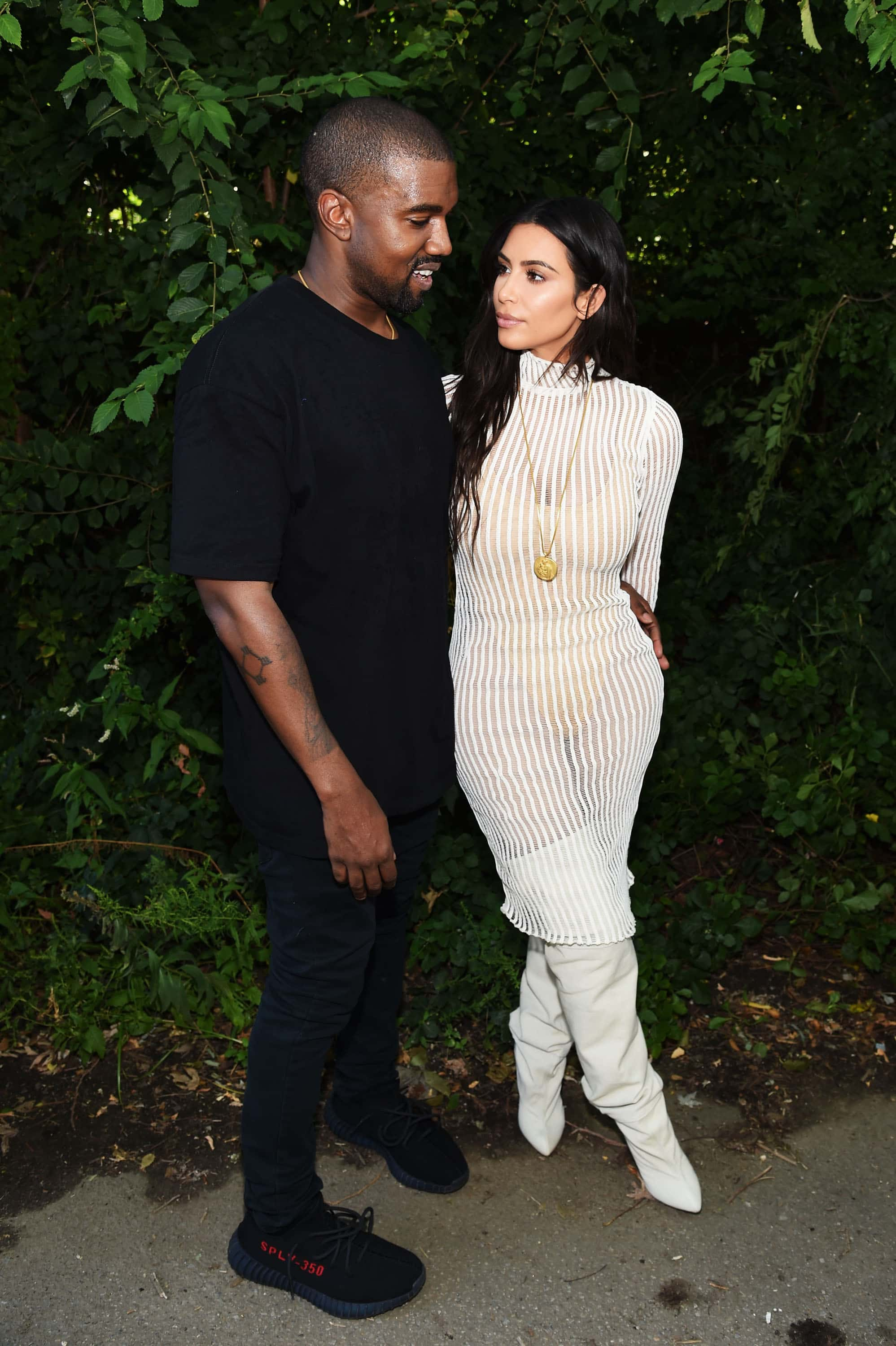 Is Kanye West not willing to finalize divorce with Kim K?
Sources close to E! News shared that Kim is trying her best to get the "single" status legally but it might take some time- all thanks to the rapper not showing interest in the formalities. "Kim is still trying to get the 'married' status dissolved to 'single' before they finalize the divorce, but Ye has yet to sign", said an insider. The source continued, "Moving this divorce along isn't something he's acting quickly on, despite Kim's efforts."
Kanye, in one of his recent posts, had slammed the reality star over allowing their daughter North West to post content on TikTok. In a now-deleted post, Ye had written, "Since this is my first divorce i need to know what i should do about my daughter being put on tik tok against my will ?" In a different post, Kanye had slammed Kim for accusing him of taking drugs. Kanye, who wanted Kim to run back to him two months ago has been constantly attacking Kim on social media. In his latest, he claimed that Kim accused him of putting a hit on her. "Yesterday Kim accused me of putting a hit out on her so let me get this straight i beg to go to my daughters party and im accused of being on drugs then i go play with my son and i take my akira graphic novels and im accused of stealing now", said Ye.
Kim K tired of Kanye West's social media attacks
It seems Kanye managed to rile the calm and confident Kim as the social media star could not help but address the rapper's constant digs at her. Taking it to Instagram, a few days ago, the 41-year-old star penned, "Kanye's constant attacks on me in interviews and on social media is actually more hurtful than any TikTok North might create. As the parent who is the main provider and caregiver for our children, I am doing my best to protect our daughter while also allowing her to express her creativity in the medium that she wishes with adult supervision because it brings her so much happiness."

She added, "Divorce is difficult enough on our children and Kanye's obsession with trying to control and manipulate our situation so negatively and publicly is only causing further pain for all. From the beginning, I have wanted nothing but a healthy and supportive co-parenting relationship because it is what is best for our children and it saddens me that Kanye continues to make it impossible every step of the way." She concluded, "Hopefully he can finally respond to the third attorney he has had in the last year to resolve any issues amicably." Kanye in an explosive post had earlier claimed that Kim had kidnapped his daughter on her birthday by not providing him the address.